HR Templates & Forms
20+ HR Rules & Regulations – Free Samples & Examples
Whether you're trying to set up the HR machinery at a startup, or need to fine tune the policy booklet for the new financial year, HR Rules and HR guidelines templates are all you will need to set things in place. Right from rules about compensation and leave to Human Resource policies governing the work practices in the organization, this collection of HR Rules templates has documents for all your needs. Check out medical leave rules templates, overtime compensation rules and regulations, workplace injury and travel compensation rules, and of course, insurance rules – all this and more, with the comprehensive collection of HR rules templates available here.
Company Policy Template
Privacy Policy Template
Email Policy Template
HR Templates Package – in Word, Excel, Google Docs, iPages
Free Training and Development Policy Template
HR Rules Template Regarding Lunch Breaks
Rules of Excellence for HR Managers
Rules Excellence for HR Managers
Rules to Remember with HR Metrics
Rule Book on Internal Organization HR Rule Template

uzk.co.me
Office of Human Resource RulesTemplate

Source: denvergov.org
Important HR Rules & Laws
Administrative Development HR Rule Template

Source: portlandonline.com
The Rules of HR Template Club
Separation Other Than Dismissal HR Rule Template
Why use HR Rules Templates after all?
You can provide thorough information about the rules governing recruitment methods, interviews and tests, and required skill sets. You can even go further and provide information about retirement and severance rules.
You can highlight parts to show applicants the transparency with which rules and policy statements are shared.
These templates provide basic structures or samples which need only be modified slightly to fit the specifics of your company to create the ideal job descriptions laden with information.
Career Service HR Rules Template

Source: denvergov.org
HR Top Ten – Rules for Supervisor
Recruitment Rules For HR Template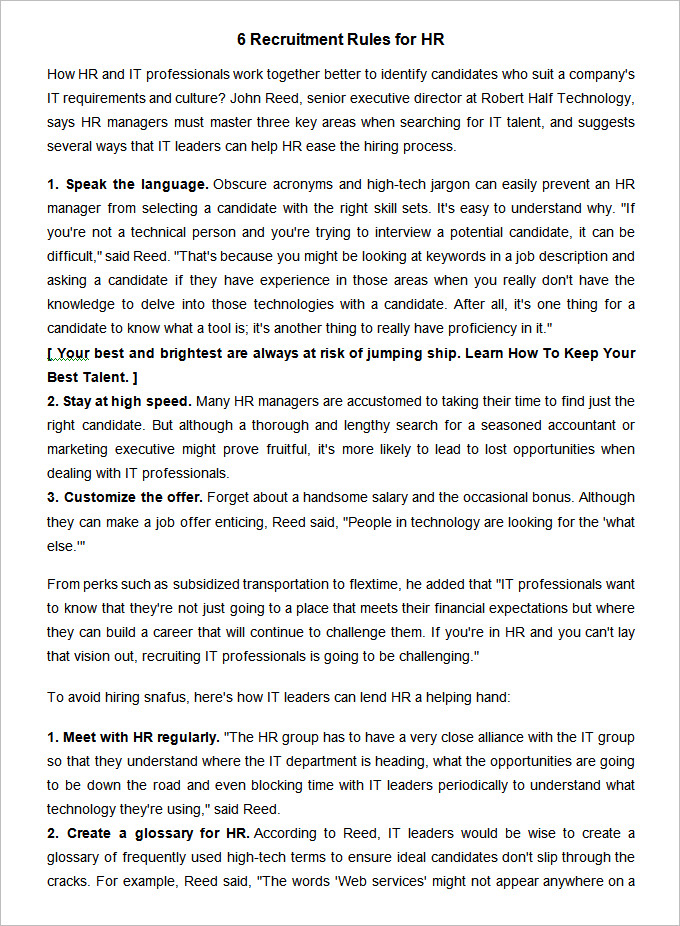 Golden Rules For The HR Manager
HR Business Rules and Regulations
Public Records Information HR Rule Template

Source: portlandonline.com
If you have any DMCA issues on this post, please contact us!