HR Templates & Forms
38+ HR Strategy Templates
With a proper HR Strategy or strategic HR plan, a company can establish how to go forward with HR development and recruitment, while also linking HR management with the central strategic plans of the company. Creating a HR strategy can be a delicate and time-consuming task, but the use of downloadable HR Strategy templates or samples, available for free or for a cost, can greatly lower the time and effort required in creating a plan by providing a basic structure or set of guidelines for creating an effective strategy. You may also visit Strategic Plan Template. These structures need only be modified slightly as per the specific requirements of the company to have a complete HR strategy, but can be customized extensively while still building off the base if required. Combined with the right these can also help in creating the right Human Resource Policies for your company Strategy Template.
HR Strategy Plan Template
HR Strategy Presentation Template
HR Strategy Roadmap Template
Recruitment Marketing Strategy Template
HR Strategic Mind Map Template
Complete HR Bundle – in Word, iPages
IT Strategy Plan Template
>

Secure the future of your company and staff
Thee templates are designed in such a manner that you're able to customize them in ways best-fitting to your company's rule book and corporate standing. As the templates are editable, you can add or subtract contents, and formulate the strategy based on the data and criteria set by your organization.
When you work on an HR strategy template, it does not all start and end at strategy-making. These templates have room for a lot more. The templates are equipped with ample space for you to jot down pointers of make summaries of other HR-relevant plans, objectives and information which is necessary to go in a document such as this.
Free Sample HR Strategy Plan Template
Free Simple HR Strategy Roadmap Template
Career Development Plan

If you need to evaluate your stance in your career sector, you should come up with a career development plan and this template offers you a readymade version of such a plan to ease your efforts.
Free HR Strategic Plan Template

If you have to draft a HR strategic plan for the improvement of the company through the development of employees, this template would be helpful with its readymade sections on program objectives.
Free Performance Apprisal Template

Creating performance appraisal documents for all your employees is a mammoth task for any HR manager but this template will make your burden lighter with its readymade performance appraisal format that covers pre-designed appraisal ratings.
HR Strategic Plan Template Example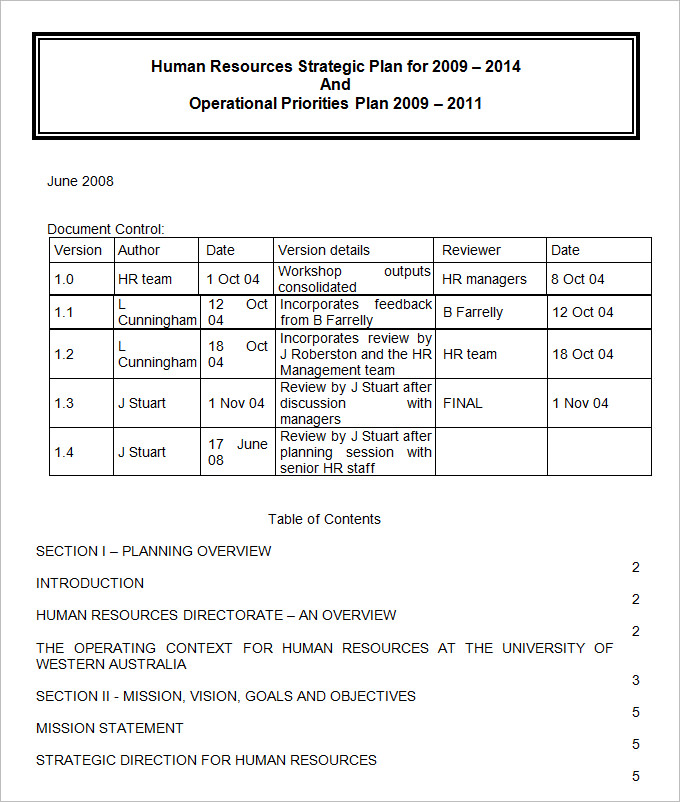 If you need to create a detailed report on strategic plan for 5 years, this template here would be really handy for you with its pre-structured format – you would just need to download & customize it.
Individual Career Development Plan Template

If you are looking forward to create your career development plan to evaluate your progress and present status in the career zone, this template would be convenient with its readymade sections on goals, skills, activities, resources etc.
Performance Agrement Template

This performance agreement report comes with a pre-structured report template with all the needed sections such as employee details, tasks, key outcomes, actual performances, areas for development, the actions to be taken etc.
Performance Review Form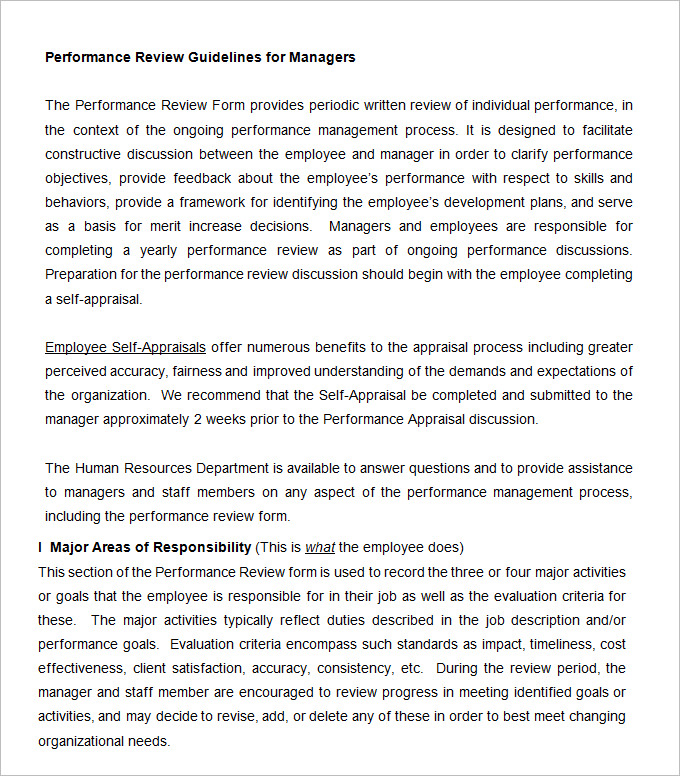 Performance review of employees is vital to determine the improvement of a company and if you have to increase your know-how in the area, this template here would be handy with its discussion on different aspects of performance review.
Recruitment & Staff Selection Template

If you are looking to create a staff selection form which will form your blueprint in candidate screening and employee hiring, this template would help with its pointers on what points to include.
Reference Checking Template

Reference checking is vital while you select any candidate for your company and if you are new to the area, the template here offers you important tips to draft a report on effective reference checking.
Sample Career Development Template

If you have to create a career plan, this template here offers you a readymade framework with all important sections like evaluation of your aspirations, strengths, objective assessments by others etc.
Sample Contact of Employee
Sample Induction Plan Template
Sample Interview Record Template
Sample Job Application Form
Sample Job Description Template
Sample Offer Letter
Sample Person Specification
Sample Recruitment Advertisement
Sample Recruitment Strategy Plan Template
Sample Strategic HR Plan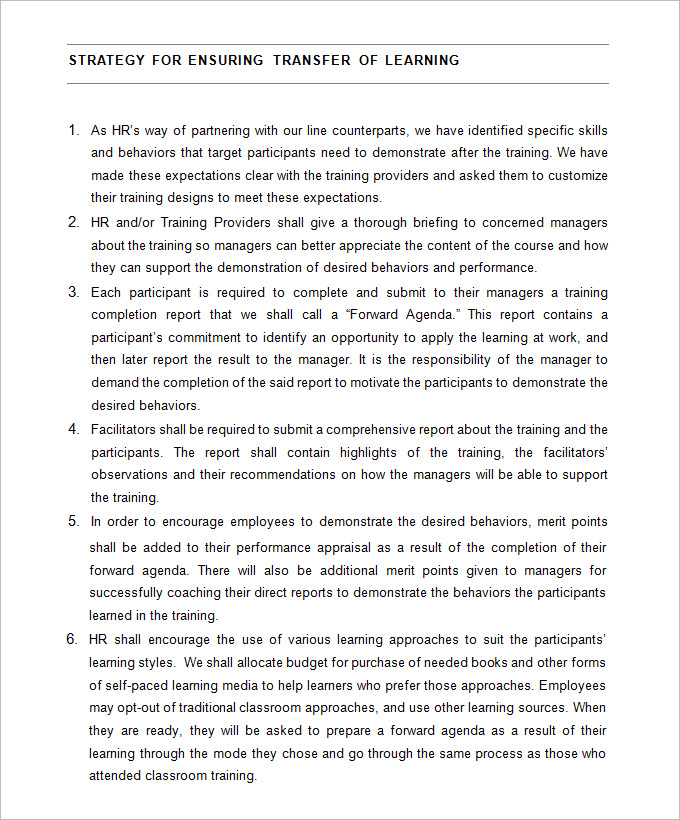 Recruiting Strategies Template

ascentii.com
HR Employee Relations

cipd.co.uk
Performance Development

wipo.int
Learning & Development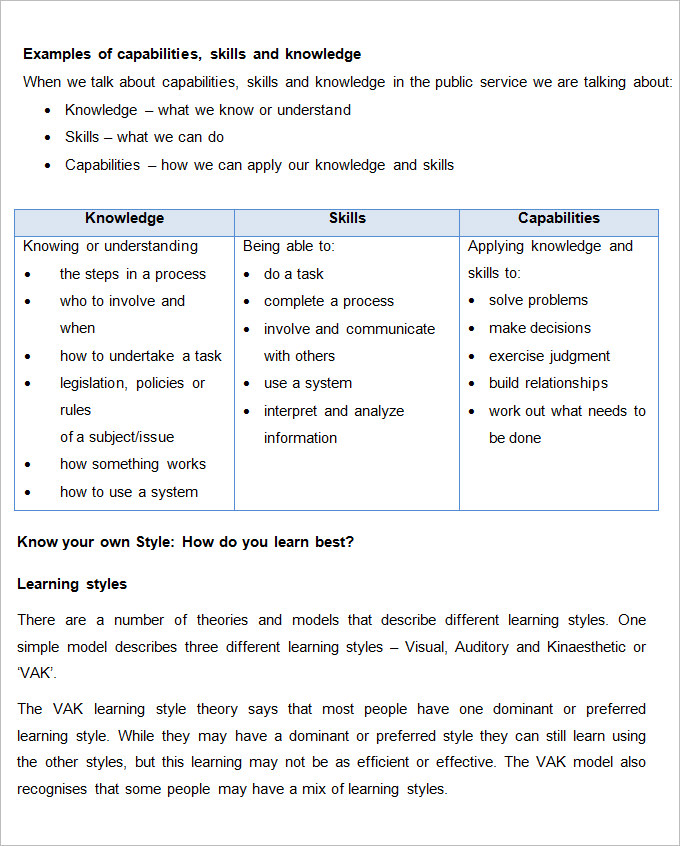 cmd.act.gov.au
Employee Engagement & Inclusivity

digitalopinion.co.uk
Employee Relation & Motivation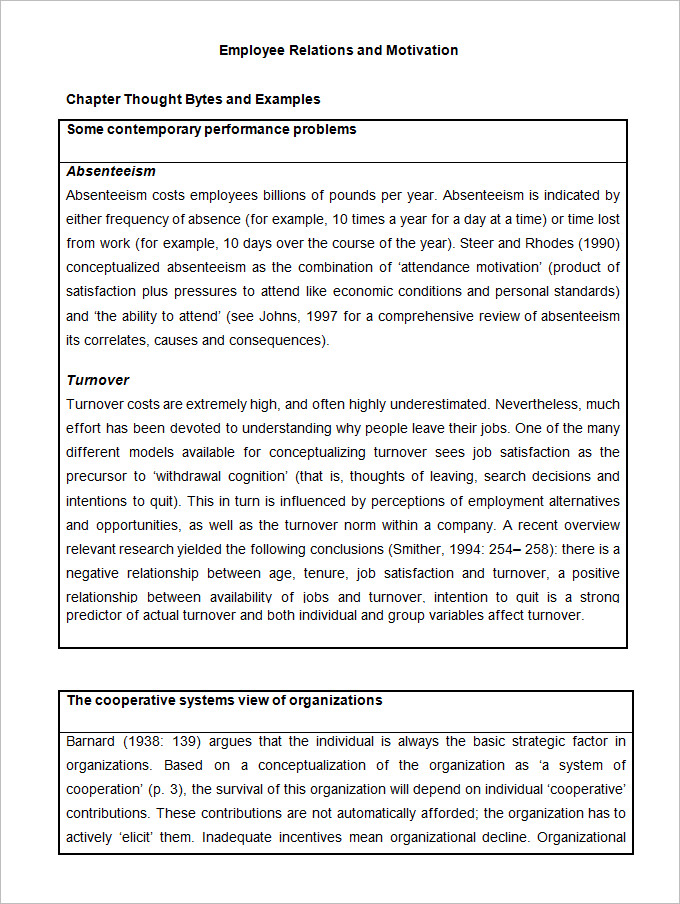 uk.sagepub.com
Employee Engagement & Inclusivity

health.qld.gov.au
Human Resources Strategic Objectives And Action Plan

gre.ac.uk
Human Resources Strategy Template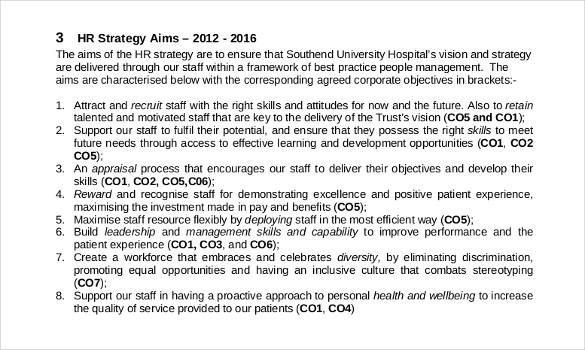 southend.nhs.uk
>

Visualize your progress and plans
You can utilize charts and timelines to create elaborate employee training/developments flowcharts and tables, with separate fields for separate programs and their respective objectives, time periods, and participants.
You can highlight and project parts of your plan thus prioritizing those sections that require it, and creating a definite order of hierarchies for execution of the plans. If you have any DMCA issues on this post, please contact us!