Human Resource Policies, as the name implies, are the set of rules and guidelines that set out how a company's employees or workforce are to be treated by the company, what compensation and benefits they shall receive, how they shall be hired, and how they shall be trained and assessed. It is advisable for all companies to set down their HR policies, preferably on paper, when starting out so as to improve employee relations and satisfaction down the line. This can be easily achieved by utilizing easily available HR Policies Templates or samples which provide a basic structure for creating such a document, like HR Dashboard Templates help in creating dashboards or HR Job Description Templates help in writing perfect job descriptions.
492+ HR Templates in PDF, Word, Excel, PowerPoint, Google Docs, Apple Pages, Google Sheets, Apple Keynote, Google Slides - START DOWNLOADING
HR Package Template
Buy Now

Company Policy Template in Pages for Mac
Buy Now

Employment Policy Template
Buy Now

Employee Attendance Policy Template in Pages for Mac
Buy Now

Computer Use Policy Template in Word, iPages
Buy Now

Flexible Workplace Policy and Procedure Template
Buy Now

Employee Working Hours and Reporting Policy Template
Buy Now

Sick Leave Policy Template in Word, Pages for Mac
Buy Now

Privacy in the Workplace Policy Template in Google Docs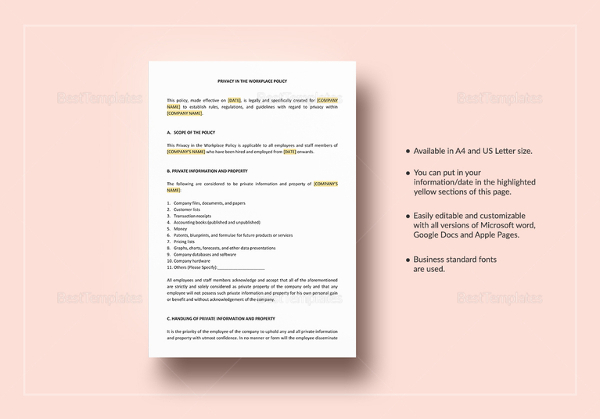 Buy Now
Recruitment and Staff Selection Policy Template
Sample Equal Opportunities Policy Template
New Employee Orientation Template
Staff Development Policy Template
Employee Recognition and Awards Program
Job Description Policy Template
Working Hours Policy Template
Work Force Action Plan Template
HR Policy and Procedure Manual Template
HR Additional Duties Policy and Procedure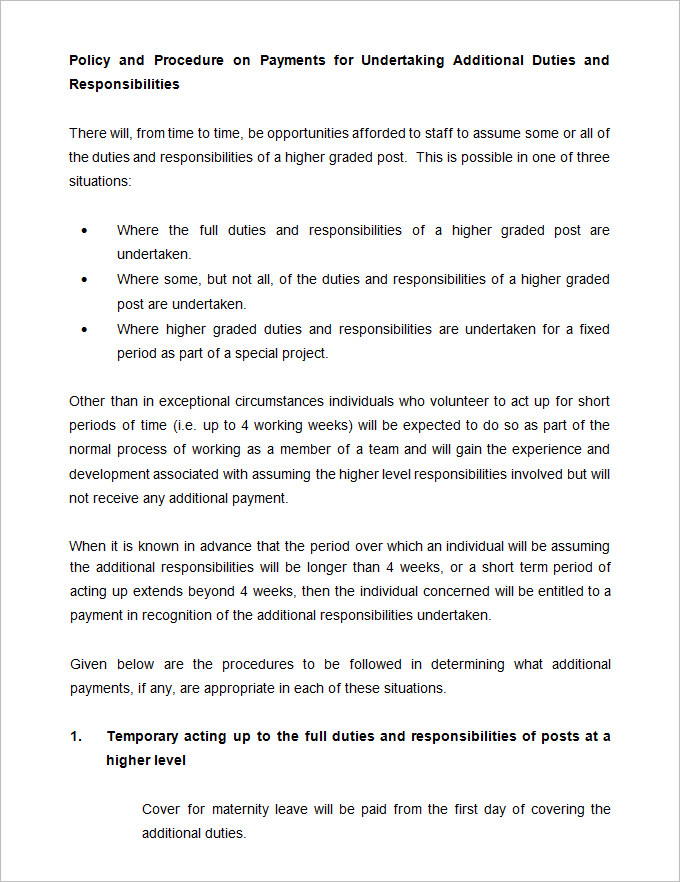 Age Equality Policy Template
Authorised Travel and Related Expenditure Policy and Procedure Template
Capability Policy and Procedure Template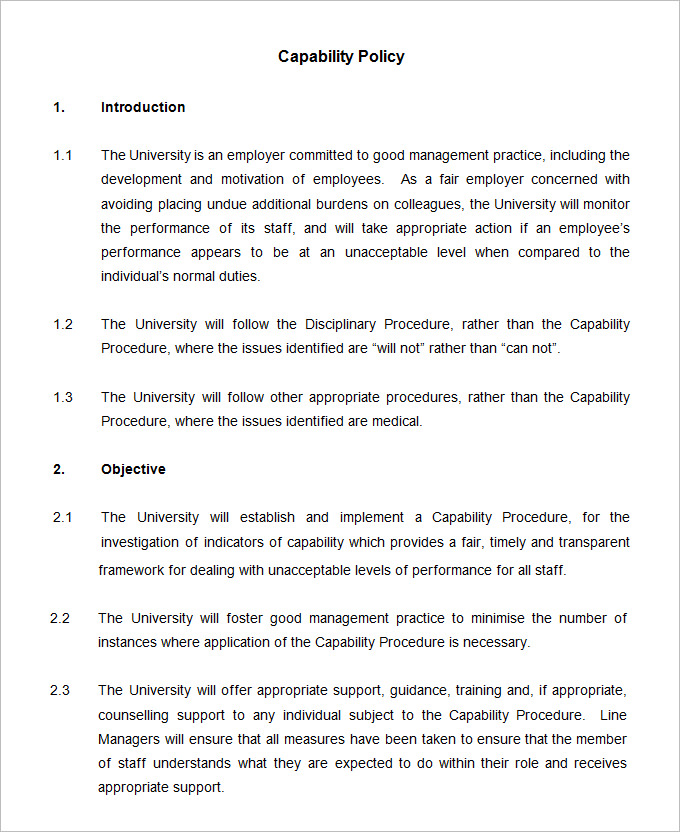 CCTV Policy and Procedure Template
Child Protection Policy Template
Compulsory Redundancy Policy Template
Consultancy Policy Template
Guidelines for Contacting Staff on Leave Template
Disciplinary Policy Template
Cover All Bases With Your Employees
With HR Policies, you can cover all necessary and relevant areas related to hiring and payment such as Equal Employment policies, paydays and bonuses, classifications for employees, deductions, overtime policies, retirement, pensions, etc.
You can set out the rules and guidelines for breaks, vacations, holidays, sick days, etc and compensation thereof. You can also implement the daily break and meal times, and their limits.
Discretionary Compensation H E Exemption Template
Discretionary Powers Statement of Policy for LGPS Template
Disputes Procedure Template
Family Leave Policy and Procedure Template
Fixed Term Contracts Policy Template
Flexi Time Scheme Template
Grievance Policy and Procedure Template
Health Assessment Referral Practice Statement Template
Induction Code of Practice Template
Intellectual Property Policy Template
Job Share Policy and Procedure Template
Maternity Paternity and Adoption Leave Policy and Procedure Template
Occupational Health Referral Guidance Notes
Occupational Sick Pay Scheme Template
Public Interest Disclosure Policy and Procedure Template
Redeployment and Pay Protection Policy and Procedure Template
Reference Policy Template
Relocation Schemes & Policies
Sample Discriminatory Harassment Policy Template
Sickness Absence Management Policy Template
Special Leave Practice Statement Template
Address a Number of Modern and Relevant Issues
You can establish the policies for assessment of your employees, and gauge improvement (and consequent increases in salary), promotions, and terminations, as well as relevant actions. You can set out the terms for promotions and terminations as well.
You can cover a wide range of issues including use of company resources, medical plans and benefits, sexual harassment counter-measures, dress codes, and more. All of these policies can easily be put on paper with the use of free or paid downloadable templates.
We have collected some Sample Human Resource Policies Templates, hope these templates will help you.

If you like this post, please feel free to share to appreciate our work! If you have any DMCA issues on this post, please contact us!