When it comes to introducing little kids to art and craft, paper artworks are excellent to start. These are simple, do not require much infrastructure and can be illustrated into any form with the right folding and cutting techniques. Your kids will surely love paper folding templates. We have come up here with a huge list of paper craftworks that are sure to be performed by the little ones.
46+ Artist Templates in PDF | Word | Excel | PSD | Google Docs | PowerPoint | WordPress | InDesign | Apple Pages | HTML5 | Google Sheets | Publisher | Apple Numbers | Illustrator | Apple Keynote - START DOWNLOADING
Adorable Origami Doll House For Children
Your kids may love pets and would want you to set them a pet-house. While the possibility of getting one in real-time may be too soon, you can always win them over by working with them and creating a pet-house made with paper cutouts of their favorite animals. Check out this example right here!
Astonishing Paper Art and Card Download
A monster eye is scary but at the same time mesmerizing. If your little ones are enamored with these eyes, help them make a few of their own to trick their friends. Get some ideas from these templates that you can download free of cost. You can even share this with other mommies.
Artistic Paper Art and Craft Template
When it comes to teaching shapes to children, there are many ways you can do it. However if you want to teach them about 3D shapes, doing it the fun way would be better. These templates give you an idea of how to create these 3D shapes using colored papers.
Best Paper Art and Craft Download
Teaching your child to build houses and cities using blocks is an age old game. If your child has surpassed this stage, you can try something diverse. Why not try out creating a town or city in paper. Here are some templates that can give you some ideas on how to do this.
Free Beautiful Paper Art and Craft Download
Narrating a story using animated characters and board books seems to be so passé. Instead encourage your child to narrate his favorite stories using some paper cutouts. Give your little one some ideas by downloading these templates that help depict popular stories. Soon, your child would be equipped to create stories of his own using paper art.
Creative Paper Art and Craft Template
If your child has lost his interest in his Lego blocks and is looking for something new to while away his time, teach him some amazing paper art. Get some cue by downloading these creative paper art and craft templates. Within no time, your tot would be designing cities of his own with paper.
Dynamic Paper Art and Craft Download
In case you toddler is enamored with the tall buildings and raging cars of a city, Teach him how to make one of his own using paper art. Don't know how to go about this? Get some insight with these amazing paper art and craft templates. Download these for free and get inspired.
Excellent Paper Art and Craft
Children are amazed and attracted to all kinds of vehicles. If your toddler is not different, help him learn to design these using paper art. Give him some interesting ideas by downloading these excellent paper art and craft templates. These would be inspiration enough for your child to unleash his creative skills and come up with ideas of his own.
Elegant Sydney Paper Art and Craft
Children Paper Art and Craft Download
Extraordinary Paper Art and Craft foe Children
Fantastic Paper Art and Craft Download
Fabulous Paper Art and Craft Template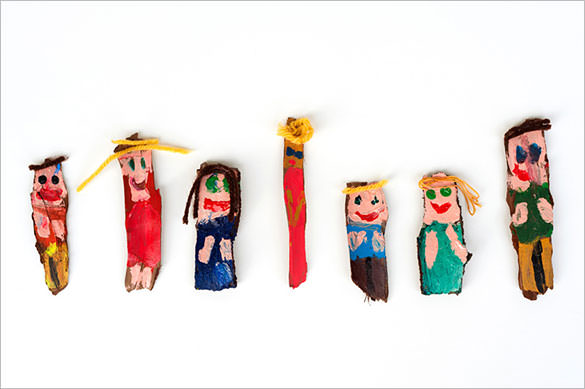 Our list of paper art & craft figures for kids is vast and versatile. There are lots of designs here ranging from as simple as paper boats to dolls to complex specimens such as paper rose, birds and so on.
Amazing Paper Art For Children
Want to keep your toddlers occupied but just have no idea how to do it? Teach them some adorable paper art. This is fun and will keep them busy for hours on end. Start off with some easy craft idea. Take a cue from these templates that feature some very easy craft designs that little ones can make with ease.