Design Templates
35+ Inspiring Graphic Design Websites
Certain graphics design websites contain brilliant works of either one artist or artists from all around the world that definitely inspire awe from the millions of people who come across these websites or the thousands of followers. You too can create your own Graphic Design website to showcase your own work or a collection of works from people in that field. Creating a graphic design website may sound very cumbersome, but in reality it is much simpler that it sounds. In fact Graphic Design websites can be created from a variety of templates that are available online. You can browse them, choose them and sometimes download a trial version for free to check if it suffices all your requisites. Most of these templates feature an easy to edit layout which holds a healthy promise of customization. Most of these templates come with a set of stock photographs and artwork that save your website from looking too barren in the first few days after setting up. The creators have created these templates from scratch and now you can take their work further, in any direction you like, by either customizing a lot or a little just according to your wish. There are unique color palettes that offer a scope for creating the most perfect combination of layouts and pictures that you will upload on your website. These are equipped in a way to complement your work of art and not fight them. And most importantly, a good website will always have features that will allow your fans or your critics to reach out to you either by instant messages or email.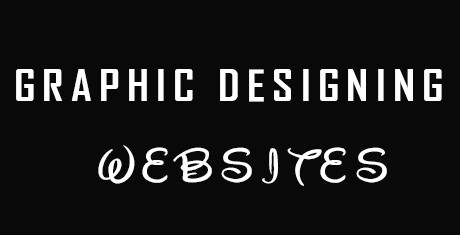 Inspiring Graphic Design Websites
From its name, BrandCrowd has all the tools you need for easy and inexpensive branding. According to Trustpilot, they're the number one logo maker, with more than 75,000 customizable logo templates to choose from. They have all sorts of designs ranging from tech-inspired symbols to agriculture-relevant emblems. There's one that is perfect for sports, manufacturing, banking, design, engineering, science, and more.
Apart from logos, BrandCrowd takes pride in its customizable marketing and branding templates such as business cards, email signatures, invoices, invitations, gift certificates, social media content posts, and so much more. They offer free and inexpensive payment options for a range of business owners.
WebdesignerDepot has been at the core of the web design industry for the better part of a decade. They were founded in 2008, which is an aeon in web terms, and have seen dramatic development in the last several years: They witnessed the invention of responsive web design and its widespread adoption as an industry standard; they witnessed the rise and fall of the mobile web; they witnessed the decline of skeuomorphism, the rise of flat design, and the full circle of the trend; they witnessed UX evolve from a simple design concept to a fully realised discipline.
Vexels is supported by a world-class team of developers that work to ensure that the platform functions at peak performance while also developing innovative solutions for our community and clients. Our 100% in-house team of talented artists is constantly innovating on what and how to create, staying on top of what's best for our community. From icons to print-ready t-shirts, PSD mockups, and much more, our 100% in-house team of talented artists is constantly innovating on what and how to create, staying on top of what's best for our community.
It is used as a text editor, photo editor, logo creator, photo collage maker, vectorizer, drawing tool and many other things. MockoFun also allows you to quickly and easily create graphic designs from predefined templates by using a huge library of free graphic elements & over 1,000 free fonts!"
Picmaker is the best DIY online graphic design tool that helps anyone create visually rich designs across 80+ categories. A powerful AI-based Photo Editor, Picmaker enables users to create social media designs, branding elements, ad banners, marketing tools, and more.
Picmaker's large library contains 10,000+ premium design templates that can be customized with ease. MAD Button, Background Remover, Brand Kit, Shared Workspaces, and one-click Resize are some of the best, features that make Picmaker a user-friendly design platform for all.
AIGA

Programming, digital artwork and the gaming go excellently well and innovative with AIGA. The skilled faculty at AIGA gives you super skills to do the graphic designing and they teach you innovative techniques with the graphic designing. Their work gives you a lifetime opportunity to club with experts and create unique graphic.
Creative Bloq

The 3D animation can be effortlessly created using Creative Bloq. You will get a variety of options to rule out the basic graphics. The illustrations are unique and latest trends are incorporated in the applications used for creating effective work.
Design Taxi

Design Taxi is an art promoting website; they use new designs, applications to generate logos and animation. You can get your unique attractive identity logo designed by Design taxi to promote your company. Creating cartoon characters is also fun using Design taxi. You can turn your photography into graphic themes using Design Taxi.
Web Designer Depot
MediaLoot

They provide you a lot of options like variety of fonts, designs, templates, graphics and icons. The graphics used have diverse brushes, backgrounds, patterns, vectors and style effect options while working on a design. They also have templates to design business cards, flyers and social media promotional posters using graphics.
Dribble

If you want to design vintage posters using GIF screens, lovely logos for your company, perfect identity card logos and animation designs for promotional uses you must use Dribble. Unique icons are designed for clothing brands, projects and posters. We offer creative work like designing iPhone applications and other interfaces.
Graphicdesign About
TheDsgnBlog

Free Demo
YouTheDesigner

It is a graphic designing blog which also provides online tutorials on how to develop graphics and animations. People love to design personalized graphical images like their name or images so you can learn easily by following their tutorials on the website. They will help you to turn to digital artists.
Award Winning Graohic Design Websites
Hello Monday

This is a site for digital innovation as the latest software's and applications are utilized to create the best graphics. Their website itself is adorable you will feel the liveliness while operating it. They are a digital creative agency who works on creating imaginative graphical art and images.
LegWork Studio

The creative studio has a creative and innovative side. They construct fancy and attractive animations like 2D, 3D, Stop motion and Cel. They develop e- commerce websites, applications and create interactive interfaces, virtual reality environment. Legwork Studio also develops games and gives you a great mobile experience by developing matchless applications.
Uzik

Uzik is a website of makers from Paris who create social media compatible graphics and posters. They are excellent in designing and the codes used to match the latest graphical patterns. High pixel images are used while designing a virtual project. Uzik has also provided the designing for a movie the wings of Hermes.
B-Reel

B-Reel has a team of technologists and creative people who work on providing the best graphics projects. The projects are handled very well by help of using creative codes, new strategies, 2D and 3D animations. The services are quick and they have collaborating clients like Google, MTV, Disney, Spotify and Facebook.
Aquest

Aquest is a big digital creative agency as they excel in creativity and development using UX designs, video monography and CSS. The work projects they handle are graphical designing for fashion sites, animation and designing for world class games. Developing creative storytelling images and animations using applications and creative codes is a remarkable work.
MediaMonks

If you want to design attractive cartoons characters and logos using latest graphics. This is a digital creative company and excels in creating graphics for movies, games and mobiles. If you want to excel in designing digital frameworks and cover all digital campaigns using latest technology for your project for web page then use MediaMonks.
84Paris

84 Paris work for a lot of worldwide companies by designing digital art for international companies and global brands. The pioneering creative ideas are developed in area of graphics and animation designing. We design creative TV commercials, You tube promotional videos for companies and brands like Because, BMW, Carlsberg, GrDF and a lot many.
Unit9

Unit 9 has a creative team for developing great games, innovative movies, digital innovations, Unit9 VR and many more innovative projects. When you require technology instilled for your projects then you must use Unit9 for creative work. Your twitter and Facebook creative posts for company's profile can be well designed by Unit9.
Watsondg

It is a real time 3D website which uses technology like 3D animations. Using Watsondg for company promotions, projects, creating social media graphical posts and motion graphics are a great option. The best part is they create media rich files by using Adobe Flash.
Good-Morning

Good-Morning is a creative agency which specializes in designing, technology, creative designs and planning strategies. Their digital framework involves campaigns, branding for companies on social media using creative designing and innovative work. Creating short informative movies for your organizations promotions using digital platforms are a key feature of the website.
Design Portfolio Inspirations
Adhemas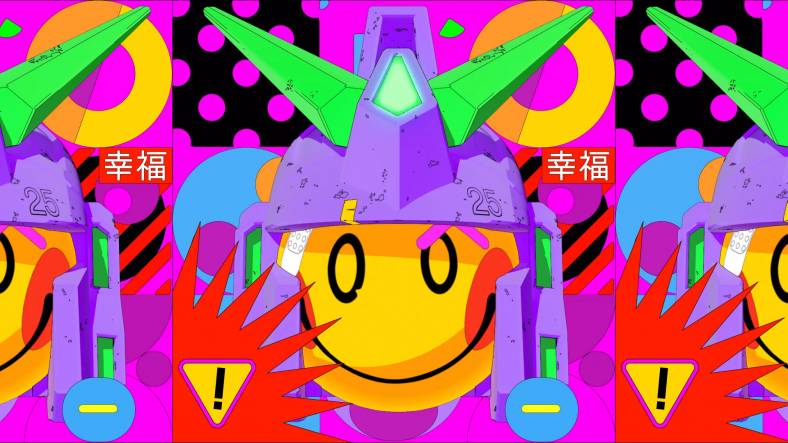 Adhemas is a self-taught designer and digital artist creating works about social issues through an optimistic lens. Inspired by culture, he explores the bright side of chaos through vibrant, strategic, and colorful concepts across various media. Throughout the years, he created award-winning works for big brands such as Havaianas, Adidas, Coca-Cola, Adobe, Walmart, and many others.
Rleonardi

It is a multifunctional designing website which functions on incorporating latest designs, illustrations, coding and animations. Rleonardi provides services like 3D animation, 4D cinemas and designing realistic after effects for projects like games, movies etc. The gaming experience with Rleonardi is a great one as they are experts in this field.
Paulcurrah

It is a creative and innovative designing website which makes inventive graphics. It is multi disciplinary website as it works in creating identities, digital creations, creative designing and packaging. They work in designing branding for global companies. It is an award winning designer for creating innovational graphics.
TeaCakeDesign

It is a typographical advertising graphical agency which works on developing new and interactive web designs. Working with tea cake designs is fun as you get a new approach in projects like animation, high pixel background images, corporate layouts, new patterns in images and they use Adobe Flash in designing.
Ollygibbs

Their forte is animation designing, illustrations and graphic designing. Their work is fully compatible with I pads and the android setups. They are great designers for corporate clients and work will excellence involving graphics. Using Adobe, CSS3 and graphic tools in Ollygibbs makes them creative and updated.
Small Studio

The small studio is a well crafted design website which instills creativity in its work. They have done projects for Oxford university press, WWF, Wiley and Alfred Health. Their team is skilled, expert in handling graphical projects. The technical challenges are well met as you will see innovative approach in their designing and illustrations.
Bleed

Bleed is an organization from Norway which has a team of experts working with them for designing on web. They create art directions, conceptual designs and interactive media. Bleed designs identity graphics for current and upcoming companies.
Cast Iron Design

The cast Iron Design creates creative posters and art background. They have worked on immensely creative projects which have modern art reflecting in their work. You can also create logos from them as they provide color variations and design classic logos for companies.
DJNR
Hihayk
Emil Olsson
Steven Bonner
Jesse Willmon

Free Demo
Creatisimo is dedicated to handpicked web and graphic design collections such as mockups, fonts, different templates, inspiration, and articles related to design.
Loungelizard
A variety of web designing and graphic designing options are available in these websites. We all love to use graphics in our daily life. A lot of companies take the help of web designing companies to promote them by creative work, movies, logos, backgrounds and application development.