Photography is a tricky endeavor. And capturing frozen waters is as challenging as arresting impetuous waterfalls in your lens. Though Iceberg Photography is not so new as people are aware of it since the Titanic hit the iceberg, the iceberg photography examples in this article provide you some untold stories along with a few techniques. Take a tour of the beautiful drone iceberg photography examples. They even include the tropical icebergs as well.
108+ Photography Business Templates in PDF, Word, Excel, PSD, Google Docs, InDesign, Apple Pages, HTML5, Google Sheets, Publisher, Apple Numbers, Illustrator - START DOWNLOADING
Meaningful Quotation Iceberg Photography
Source
This image rings an alarm on climate change and reminds us about an environmental equation with a tight slap on our face. In this picture, the mother polar bear lost two out of her three cubs; and now the only cub is waiting for her mom on an iceberg, while the mother is on a food hunt. A real cult for Underwater photography.
Sea Blue Icebergs Floating on Water
Source
Here comes another photographic challenge. Seeking out a good place to take a snap is what the photo is all about. Of course, the effects are anyway part and parcel of Inspirational photography.
Antarctic Iceberg Photography
Source
One nice shot from Nat Geo with a great sense of balance. We have already discussed that icebergs are valuable objects to shoot, but the photographer should be wise enough to choose the right one across many icebergs.
Natural Enclave Iceberg Design
Source
A tip on the iceberg photography. A tip of the iceberg. The photographer admitted that it was shot without notice to the Ministry of Culture Greenland. We don't mind it. Also, see the HD Background.
Gigantic Iceberg Landscape
Source
A snap at the ice mountains in Western Greenland. Probably from a cruise. The photographer must have had a beautiful day on the waters to enjoy with blue whales and icebergs.
Beautiful Iceberg Photography
Source
Cruising in Antarctica Ocean. The very thought makes us shiver with cold. But it's an opportunity of a lifetime. The photographer might have taken the photo while he/she was on a trip.
Iceberg Hilly Formation
Source
The iceberg takes a wall-like formation here. Effects are the added attraction. The photographer quoted that it was taken on Alaskan waters. Appreciate the photographer's guts for not choosing a regular artistic iceberg.
Icebergs Floating in Jokulsarlon Glacier
Source
This photo of floating icebergs was shot at Jokulsarlon glacier lagoon lake, South Iceland at sunset. By appearance, it seems like as it just dropped out of (y)our fantasy world.
Iceberg on The Lake Iceland
Source
Icebergs are floating on the lagoon. In this corner, just an edge of the blue lagoon is shown. But we can assume that there is a lot more hidden beyond the photograph frame.
Icebergs Floating At Sunset
Source
Wild Life Iceberg Photography
Source
Iceberg Under The Beautiful Moon
Source
Iceberg Curved into Foot Shape
Source
Piece of Iceberg Separated & Floating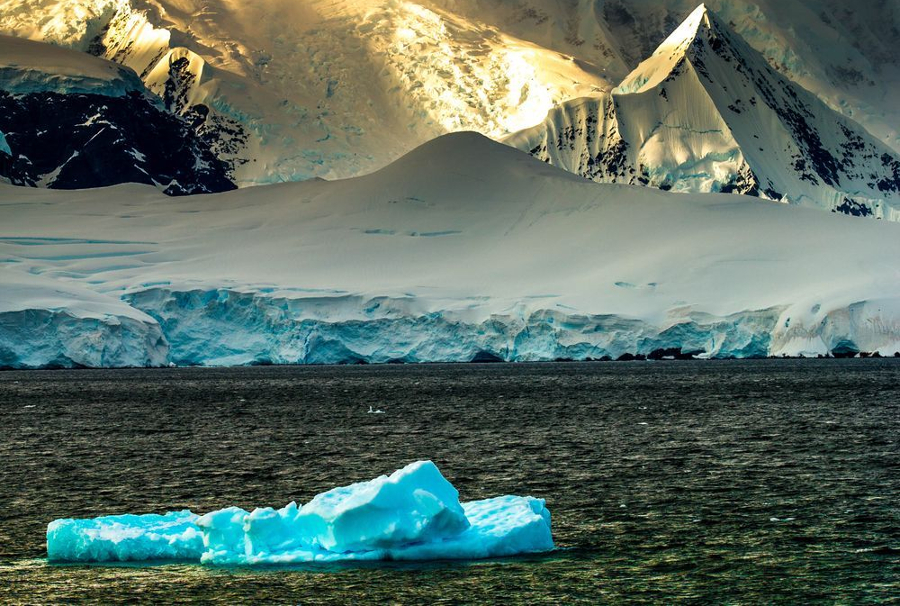 Source
Blue Color Iceberg in Antarctica
Source
Twin Icebergs in Greenland
Source
Photography of A Beautiful Penguin on Iceberg
Source
Mirror Effect Iceberg Photography
Source
Icebergs of Unusual Forms & Colors
Source
Ice Formation Photography
Source
Polar Blue Color Iceberg
Source
Huge Icebergs Melting Because of Global Warming
Source
Beautiful Houses on Iceberg
Source
Global Warming Iceberg Concept
Source
Awesome Iceberg Free Download
Source
Landscape Scenery Formed of Iceberg
Source
Iceberg Photography by Paulinepaolina
Source
Iceberg Melting in Antarctica
Source
Iceberg Mountain Under The Pleasant Sky
Above are the images taken in the world's most ideal spots for chasing icebergs. Today many enormous icebergs are getting reduced in their sizes. If the same continues, we would only have to follow them in photographs, as they melt in stages. Hence realize the caveat before it's too late and preserve the groups of icebergs for the generations to come.