Print
Envelope Template -167+ Free Printable, Sample, Example, Format Download!
Envelopes make the absolute courtesy cover for your messages, greetings and written announcements. People also use envelopes to send photos to family and friends. Envelope templates come in a wide range of styles, formats and sizes to accommodate different sizes of letters or cards.
An a2 envelope template is mainly used for making envelopes that can accommodate the quarter fold cards or letters. These envelopes are mostly used for thank you cards, reply cards, greeting cards and for sending stationeries. An A2 envelope features a dimension of 4 3/8" by 5 ¾" and is mostly meant for social messages.[14+ A2 Envelope Templates]
When it comes to small envelope template, the minimum size is A1 (the smallest) while A2 envelopes also fall under that category. These are mostly meant to accommodate nice gift cards as well as thank you cards, reply cards & greeting cards. You can also send small personal notes in these envelopes.[12+ Small Envelope Templates]
When you have to send a special message, say an invitation for a grand wedding or an elaborate corporate party, it's always great to plush up your envelope with a glam liner. An envelope liner template usually comes with a glossy sheen in gold or silver finish while you will also find matt finishes in varied interesting shades.[17+ Envelope Liner Templates]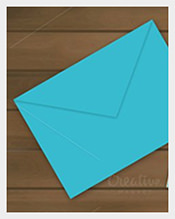 A 5×7 envelope template is used for A7 envelopes that are medium-sized covers- neither too big nor too small. It has a dimension of 5 ¼" by 7 ¼" and is used for social messages– such as invitation cards, medium greeting or holiday cards. You will find the 5×7 envelopes in attractive range of styles, finishes and hues.[13+ 5×7 Envelope Templates]
The 4×6 envelope template is designed for A6 envelopes which are generally used for sending photos with a dimension of 4×6. However, as these are medium sized envelopes, you can also use them for your invitation cards, save the dates and greeting cards. The 4×6 envelopes are meant for social and personal messages.[15+ 4×6 Envelope Templates]
A7 envelopes are 5 ¼" by 7 ¼" in size and are also known as 5×7 envelopes. These are used for social and invitation purposes only. In fact, the A7 envelope template is the most popular choice for the wedding invitation cards. However, you can use it for greeting and holiday cards as well.[12+ A7 Envelope Templates]
When it comes to business envelopes, #10 envelope is the most commonly used size. You will find the Business envelope template in 4 1/8 x 9 ½ dimensions which makes the envelope rectangular with an elongated flap. You can use it for business announcements, letters and for sending slim stationeries.[16+ Business Envelope Templates]
A CD envelope template usually comes with a transparent circular plastic in the middle so that it's easy to identify the CD title and theme. These are square envelopes with side flap. You will find them mostly in white and these envelopes are very necessary to protect your CD from accidental damages.[15+ CD Envelope Templates]
ns
If you are planning to send a gift card to a dear one, it's best to send it covered with a Letter-on-Bronze-Envelope-Template. Letter-on-Bronze-Envelope-Templatesamples are usually small, in tune with the little size of the card and are available in a wide range of prints and shades.[21+ Gift Card Envelope Templates]
Money envelope template is slim and rectangular, fitting the size of a full spread note. These envelopes come is wide range of shades and money envelopes made from handmade paper are really popular today. Money envelopes are useful when you are looking to gift cash to a dear one on some special event.[18+ Money Envelope Templates]
A wedding card envelope template can be many and varied, depending on the size of your wedding card. However, the A7 envelope is the most popular choice here. If you are looking for some additional glitz and glamour with your wedding card envelope, take to envelopes with stylish inner liners.[17+ Wedding Card Envelope Templates]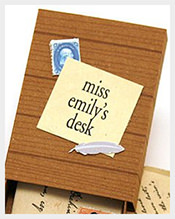 When it comes to envelopes for letter writers, the A2 envelope is the most popular choice. The letter envelope templates easily accommodate the quarter fold letters and their small size assures easy portability. These are square in size with pointed flap. However, you have to use #10 envelope for business letters.[15+ Letter Envelope Templates]
While A1 envelopes are the smallest ones and are used as response envelopes, the #10 envelope is mostly meant for business purposes. Though white is the dominant color yet you will also find these templates in various interesting shades.