Choosing a logo for your website or company can be one of the hardest things to do when setting up your online presence, simply because there are so many of them. In order to make this choice a little easier to make we compiled the following list of amazing PSD Logo templates.
1. Cupcake Logo V2
A slick timeless logo design designed with cafés and bistros in mind. This logo comes with an optional base shape included.
2. Logo No 1
Professional company logo design with a blue and gray color scheme.
3. PSD Logo
A fresh colorful logo with a bright color scheme.
4. Professional Logotype Free PSD
A clean, simple company logo PSD available in a black and a white version.
5. Green Bit Logo
A bright logo in green and blue. Perfect for companies having to do with the environment.
6. Cupcake Logo V1
Rustic timeless logo ideal for bakeries and bistros
7. Under Construction
A well designed simple "under construction" sign type of logo with a dark background
8. GPS Company Logo
A professional company logo in bright orange and gray colors, created with GPS type companies in mind.
9. Your Business
levelgraphic.com A simple and clean logo with space reserved for a tag line under the company name.
10. Customizable Logo
A well designed professional company logo suitable for almost any type of business
11. Colourful Logo
As the name suggests, a logo using bright colors, yet manages to remain clean and simple. This design is fit to use with any type of company. This logo comes with a dark and a light background.
12. Apple PSD
A logo inspired by Apple, perfect for grocery stores and companies operating in the food industry.
13. Real Estate Logo
A professional logo created with real estate businesses in mind. It uses a set of towers for a symbol and comes in several different colors.
14. Zipshare
A clean logo on a white background. Great for B2B file sharing web sites.
15. YoYo Weblogo
A logo for web sites on a light background. Very fitting for a social network or blog. However it could be customized for use by other types of businesses.
16. Writers Blog Logo
Obviously this is a logo with writers in mind. This logo is professionally designed for web sites using a light background. Great for freelance writers running their own blog or web site.
17. WorldWide Logo
A well done professional logo fit for use with any type of business, especially companies doing business internationally.
18. WorldPeace Logo
A logo especially suited for non profit organizations. The logo was created for use on light backgrounds
19. World Logo
Another well designed logo using a white background. Thanks to the fact that it does not use a globe to emphasize the world part in the name it is suitable for other types of businesses as well, not just international ones.
20. Worldclass logo
A professionally designed logo for all intents and purposes. This one would work well for companies having to do with education or related businesses
21. Whats The Weather Logo
A logo for light backgrounds, especially created for weather related websites or companies. With some customizing it might also work well for companies active in the solar industry.
22. Web Shift Logo
A multi-purpose logo suitable for most businesses, companies or web sites. It uses a white background and offers space for a company tag line.
23. Web Security Logo
A well designed professional logo best fitting on web sites related to security or anti-virus software. The symbol provides a powerful look and feel fitting for anti-virus software vendors.
24. Web Goofy Logo
An informal logo suitable for entertainment and social web sites. Great for a community type web site, like a forum or social network site.
25. Web Connect Logo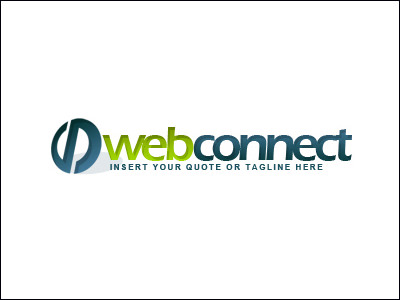 Excellent logo geared towards online communities or even dating sites. Great for forums, social network sites and the like.
26. Two Way Connections Logo
Another excellent professionally designed logo that would be most fitting on community type web sites. This logo would do well on social network and dating sites.
27. Webbomb Logo
A playful logo on a light background, that would do well on entertainment type of web sites, like celebrity gossip magazines and related web sites.
28. Web 2.0 Business Logo
Professionally designed logo for sites using a light background. This logo is very fitting for social networks and other social types of web sites and communities.
29. Virus Defender
A well designed logo especially created for use on websites related to anti-virus software. Great for resellers of the well known anti-virus packages.
30. TwinTurbo Logo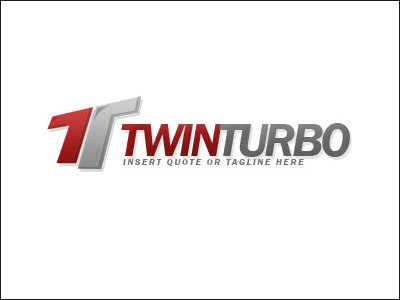 A professionally designed logo, ideal for car magazines, car dealers and other car or racing related web sites. Especially the TT symbol works out very well.
31. Twenty Four Logo
A general logo fit to use on most types of web sites. Due the symbol of the sun on the logo it may work especially well on weather related sites.
32. Singles Online Logo
A logo especially designed with dating sites in mind. The logo works best on web sites using a light background and was created in the typical web 2.0 style. With a little tweaking it can also work well on community type web sites.
33. So Sassy Logo
An informal logo very fitting for use on magazine style sites. This logo would work especially well on celebrity gossip type magazines and other entertainment style web sites.
34. Soda Pop Logo
A logo geared towards sites and businesses in the food & drink industry, like bars, cafés and bistros. However, it could be customized to work on other types of informal web sites as well.
35. Spark Media Logo
A logo obviously geared towards magazines and news sites. It can also be tweaked to make it suitable for other community type websites. However as is, the logo is best suited for magazines.