Business Cards
21+ Wooden Business Card Templates – Word, Publisher, PSD
Let your pockets be exposed to the wooden business cards. The below-mentioned ones are really quick builds. They are very impressive for the door to door marketing. They are super neat and even add beauty to your desk. If you are tired of the routine and rotten business cards, try these for a change. They are very personalized and engraved. You can challenge these with your own inventions as well. Drop off your designs on these wooden plates.
Simple Wood Rustic Business Card Template
Free Print Design Wooden Business Card
A new Business Card Design has arrived. This Print Design Wooden Business Card is free for your use. This PSD file measures 2.0×3.5 inches and resolutes 300 dpi. Other features include easy editing and print-readiness.
Simple Wooden Business Card
This resizable Wooden Business Card is of size 52mmx85mm. Other features include CMYK color coding and 600 dpi resolution. Its easy-to-edit option allows you to emboss and deboss the designs.
Presentation of Wooden Business Card Mockup
Another smaller design that is worth a watch. This Black Wooden Business Card Mockup costs $5. It measures 3000×2000 pixels. Let it light the fire in you to come up with something new.
Free Download Musician Business Card
Do you think that your customers and business prospects will have a look at your Business card after you leave? If not, go for this furnished barn wooden business card. It is absolutely free. You can even customize these as hardwood memorials.
Abstract Wooden Business Card
If you want your customers to remember you, you need to give them something unforgettable. Look at this. This Abstract Wooden Business Card costs $6. This PSD file resolutes 800 dpi. It measures 3.5×2.0 inches. The CMYK color mode makes it print-ready.
Stylish Wooden Business Card
Thie Creative Wooden Business Card costs $3. It resolutes 300 dpi and sizes 3.75 x 2.25 inches with the bleed setting. Other features include CMYK color mode and print-readiness. After all, good design keeps everything in order.
Old Wooden Business Card
Now turn all your Business cards into wooden ones. Here is the inspiration. In fact, the usage of wood is ancient and dates back to centuries. Now they are more than the home decors.
Double Sided Wooden Business Card
Get ready for the double duplexed Business cards. Now there is a serious stuff that you crave from carpentry shop. After all, it's a lot better than those plastic business cards.
Western Style Business Card
This Wooden BBQ Business card costs $6. It inches the standard business card size of 3.5×2 along with a 0.25 inch bleeding around all sides. The final template measures 3.75 x 2.25.
Creative Wooden Business Card
Wooden Business Card Template
Old Wooden Business Card Template
Decorated Wooden Business Card
Premium Wooden Business Card
Creative Business Card Template
Vector Wooden Business Card
Vintage Wooden Business Card Template
Luxury Wooden Business Card
Laser Cut Wooden Business Card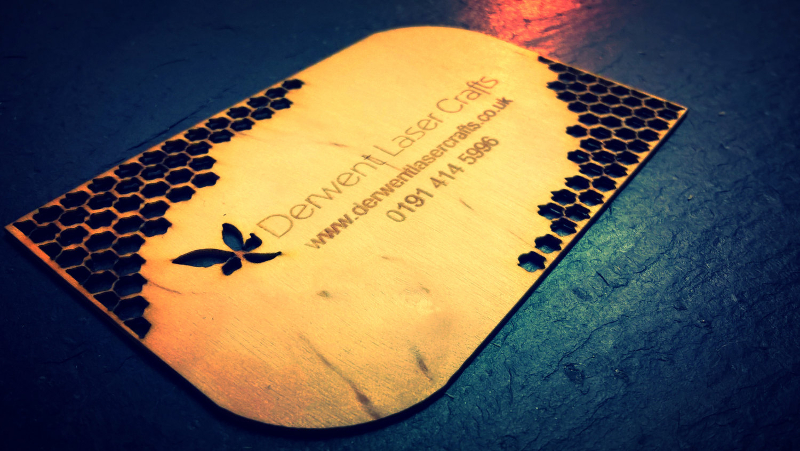 Simple Wooden Business Card
How are they? They will fare a lot better than the ordinary ones. You cannot underestimate the power of the first impression. After all, the "wow" factor comes only when you go beyond expectations. Also, they are environment-friendly. You can even pin your designs to these wooden cards. If mobile holders and key chains can be of wood, why not the business cards?