Make use of the Excellent Chocolate Packaging Designs through the use of captivating templates. The collection of vector templates has dual purposes. Not only do they help pack your products attractively, they also give you an opportunity to show off the premium artworks that the designs in the templates entail. With inventive Food Packaging Design formats, the templates help encase the chocolate treats which can be used both professionally and for personal uses. The colors and the fonts used in the templates are assorted and therefore one needs to make correct choices while choosing among the templates that should work best for the destined products. So, if it is cookies that you want to wrap up, then the box templates with suitable dimensions and appropriate graphics needs to be selected. Of course, they can all be personalized through the Book Cover Design Template.
210+ Label Templates in Word | PSD | InDesign | Apple Pages | Publisher | Illustrator - START DOWNLOADING
Chocolate Wrapper Packaging Template
Chocolate Box Packaging Template
Dark Chocolate Packaging Template
Chocolate Bar Packaging Template
Candy Chocolate Packaging Template
Crunchy Chocolate Packaging Template
Printable Chocolate Packaging Template
Chocolate Cream Packaging Template
Editable Chocolate Packaging Template
Sample Chocolate Packaging Template
Easy Editable Chocolate Packaging Template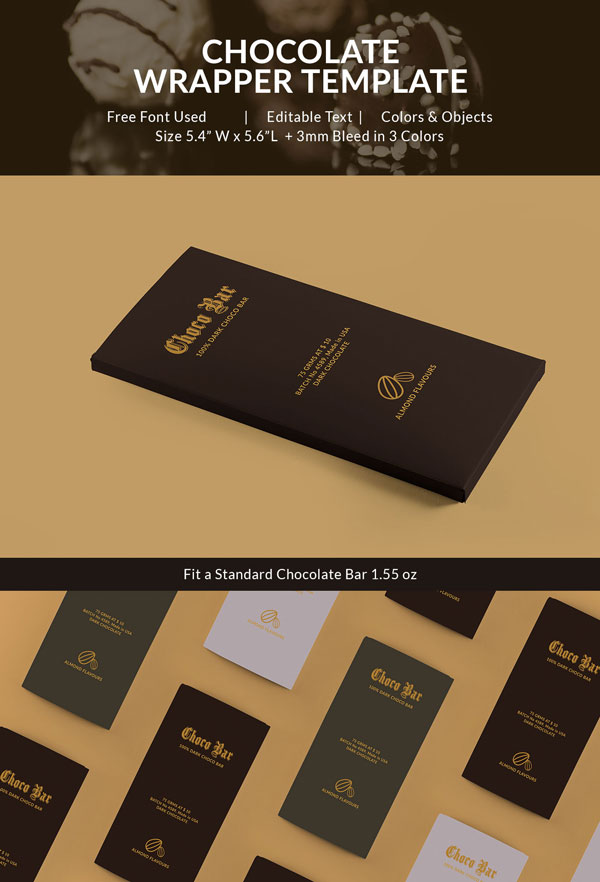 Customize Chocolate Packaging Template
Nom Nom Chocolate
There are numerous chocolate packaging designs that you can use and this one is creative and fun. It has paper, plastic and other options you can make with the logo.
Einem Chocolate Packaging
If you are looking for unique, then is what you should look at. The boxes are shaped like various animals and are perfect for kids or even adults.
Chocolats
For those who want elegant, classy, yet simple, then this is the option. The background is a light brown with some lace designs on the top of the boxes in different colors.
Vao Vao Chocolate Package Design
No matter what size sweets you have, this chocolate packaging design has you covered. There are boxes for small, medium, large, and huge sizes in paper and plastic.
Camino Chocolate
This design looks like a map of a city with the streets done in white and the rest done in different colors. There is a band in the middle that tells about the candy bar and the brand name on top.
Brix Chocolate Packing
Elegance is what comes to mind when you first see these boxes and they are textured in a brown color. There is also a thick strip in the middle that talks about the make-up of the bar.
Magni Chocolate
This abstract option is gorgeous and it comes in black and white with diamonds of various shades of the colors. The logo is made of brightly colored diamonds with the name in the center.
Fling
If you have individual pieces of candy, then these brightly colored wrappers are perfect. You can use them to make the candy stand out, but still look classy.
Joy Chocolate
The exterior of this chocolate packaging design says joy all over it, but the inside wrapper is made of upside down U's. It opens up like an envelope and it is elegant and stylish.
Bebidas Quente NUGALI
For those who want a bit more elegance to their candy line, then this is one of the best. The box is one that stands upright with an envelope style lid that can be resealed.
Bavarian Chocolate Werks
This is another stylish option and the box is a textured black one with a removable label. The label has the name of the chocolate along with the mixture.
Amandis Chocolate
This option has cut-outs in the front that are covered in plastic to allow you to see inside. It comes in many colors, including yellow, red, purple, and green.
Divine Chocolate Packaging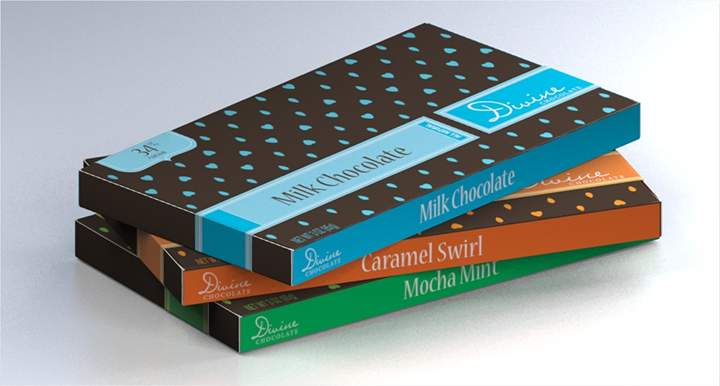 Simple, gorgeous and classy is what strikes you first when you see this chocolate packaging design. It has hearts in different colors on the dark brown background with the name of the bar.
Chocolate Packaging
If you are looking for variety, then this is the set for you. It has metal containers, normal wrappers and even some that can be sealed at the top with a dome like design.
Cioccolato Classico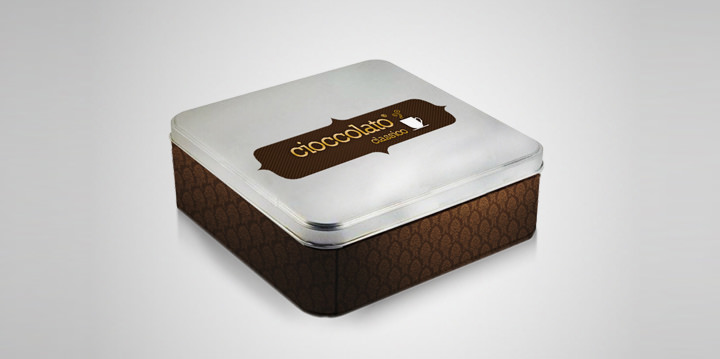 Chocolate Packing
Theo Chocolate Packaging Design
Puro Placer
Single Origin Chocolates
Golden Rose Chocolate
Ada Chocolate
Hnina
Sabadi Chocolate Package
For chocolate cake boxes, for instance, the choices of templates are many with editable texts, colors and fonts. The templates are all print ready with attractive and vibrant colors and fonts like Signika, Brush Script STD Medium and Rochester among others. There may be an added column in the templates which allows you to fill in your company slogan with which the wrapper gets superbly personalized. You may also see T-Shirt Design Templates. Additional features that the templates include are full compatibility with Adobe Illustrator CS3 version and inclusions of suitable graphic files. With CMYK color mode, they are print ready with helpful perforation lines. These top templates can be grabbed either for free or against a reasonable price for best usages for wrapping up delectable treats. When you are thinking about creating your own candy bar line, the first thing you need to do is create the wrappers. Use some of these options to help you come up with the perfect one.