Print
23+ Children's Book Templates
Kids' books are not your ordinary literary pieces. You can't use a modern yet straightforward layout similar to magazine templates. Children need a story, coloring, and picture book to boost brainstorming. But adding fascinating features and vibrant colors, eye-catching to the eyes, can be challenging for publishers and writers alike. Pick a book cover format from our printable design options for a budget-saving and creative choice. Each doc template is available in various PDF Format, Illustrator, InDesign, Word, and Google Docs. You can also pick and customize any element example on each template. Start by getting to know our following playful and adorable sample designs.
23+ Children's Book Templates
Free Children's Picture Book Cover Template
Are you in search of an interesting creative book cover that you can use for your upcoming children's book? If yes, then you can check out this beautiful and eye-catching book cover that can be downloaded for free. All you have to do is edit the title of the book along with the author's name and it's ready for use. You can also see more on Welcome Books.
Printable Children Book Cover Template
Children are often attracted to vibrant colors and designs. So, if you want them to get to try your book that consists of fun artworks and activities, then make use of this children's funny simple book cover template. It is sure to generate curiosity in young minds. Hurry up and download this free template now and start customizing it in any of the file formats. You can also see more on Children's Book Covers.
Free Classic Children's Story Book Cover Template
New Children's Book Label Template
Children's Photo Book Template
Children's Education Book Cover Template
Children's Birthday Book Cover Template
Free Children's Flip Book Template
Simple Children's Story Book Cover Template
Children's Non-Fiction Book Cover Template
Kids Cookbook Template
Each template offers different arrangements of text, images, and paragraphs so that you can have the entire recipe you want in an orderly fashion. There is also an eleven cookbook template that we have carefully crafted which brings you a step closer to making a recipe book for yourself. You can also see more on Professional Cookbooks.
Kindergarten Cookbook Template
Encourage children to try out new things in terms of cooking by creating a fun-themed children's basic cookbook using our above-shown printable cookbook template. It comes with fun graphics and fonts. You can insert the picture of the dish as well as note down the instructions of the recipe by editing and customizing this cookbook design document in any of the file formats such as Photoshop, Publisher, Indesign, etc.
6 Steps On How to Write a Children's Book
Step 1: Choose a Format
Choose the best possible format for your book. You can either choose an e-book or a paperback or both. Due to technological advancements, it has become pretty prominent for parents to use both whenever and wherever they can for their children. Narrow down your book categories, i.e, you can put your book in any one of the categories of board books, picture books, trade books, chapter books, middle-grade books, and young adult books. This division mainly depends on your target audience.
Step 2: Understand and Know Your Audience
Writing for children comes with a new set of challenges as one has to be very careful as to what he/she has to write sample outline. You have to keep in mind there are mainly two audiences for you- one is the children who utilize your book and the other is their parents (grown-ups), who read the book to their children. Spend time with the age groups you are targeting, so that you get to know your audiences better. Talk to adults- teachers, and parents, so that you have an idea of what that age group might expect you to write for their kids. Have a general idea about who buys, reads, and utilizes the books you're planning to write as this will help you reach and approach your target audience.
Step 3: Writing Style
The way you write will hugely depend on the age group you keep as your target audience. Use perfect tenses, rhymes as children love them, and talk in either first person (use of "I" and "We") or third person (he, she, they, etc) only. Your writing style should be simple and easy to understand. You can also see the coupon book template. Remember, your book will have to please parents and teachers just as much as children. You may also take a look at our PSD book cover templates.
Step 4: Important Elements
It is very important to add elements to your book. These elements could be characters, action scenes, dialogues, and the main storyline. Your idea should be unique and different from the others. It should be written in simple language so that children can easily understand what you are trying to say. Write in your story in such a way that children can easily relate to them in good ways. You can also see more on Book Fair Posters.
Step 5: Decide on the Title of Your Book
The simple outline title of your book is what brings you revenue. If this is not eye-catching or attention-grabbing enough, nobody will want to buy your book. If it is, then a lot of people will come to buy your book, just to see how you have justified the title in the story of the book. Your story should be able to connect to the title.
Step 6: Edit and Illustrate
You need to get your book edited or edit it yourself because there shouldn't be any mistakes in the content of the story. Poor grammar, spelling, and others can be easily corrected this way. Illustrations are very important in a children's book as the kids do search for some colorful pictures in the books they are reading. Choose the perfect orientation of the book, check on the image size, make a beautiful children's cool book cover, be clear on the number of pages and other points that will make your book worthy to buy and read.
Free Children's Fashion Book Cover Template
Fashion creative lookbooks need to be attractive to look at, which is why we present to you this eye-catching and modern book cover template that you can use in case you are publishing a children's fashion sample lookbook. It shows an illustration of two kids who are dressed fashionably alongside a pet dog. It also makes use of fun font styles so you can instantly edit them on any of the available file formats.
Free Children's Brainstorming Book Cover Template
Children's Story Book Cover Design Template
Colorful Children Magazine Art Template Example
The colorful children's magazine design template is very well-spaced and has equal openings for pictures as well as written content. This easy-to-edit magazine layout template has an excellent layout and can be printed or emailed.
Rainbow Book Advertising Template For Children Characters
The book advertising template for children is captivating and colorful. It is the perfect poster to put up at a bookstore for an upcoming book launch or any book event. You can also see the coupon book template in case you want to create coupon books for an event or party. You can also see more on Children's Book Covers in Publisher.
Children's Book PowerPoint Layout Template
This children's book cover in Word template is the perfect template to use for textbooks and reading books. With a mixture of graphs, charts, presentation contents, icons, and other related textbook material, it is easily available in a PowerPoint format.
Sample Children's Comic Book Template
When creating a comic book, the graphics of the comic book must be vibrant and captivating. This ready-to-use comic book template makes the job easy for artists. With several different speech bubbles, blank speech bubbles and other options to choose from, this template is an absolute must-use. You can also see more on Book Labels.
Certificate Template For Children Format
When young children participate in summer classes and courses, it is necessary to give them a certificate, on completion of the course. With the help of our ready-to-use and attractive sample certificate templates, children will be motivated to participate more actively in such classes.
Planets and Bugs Children's Book Template
Kids are always eager to learn more about planets, the solar system, and even bugs and insects. Our Planets and Bugs templates for children are informative and educative and a great way for kids to learn. You can also see more on Editable Book Covers.
Popular Children's Girl Cook Book Template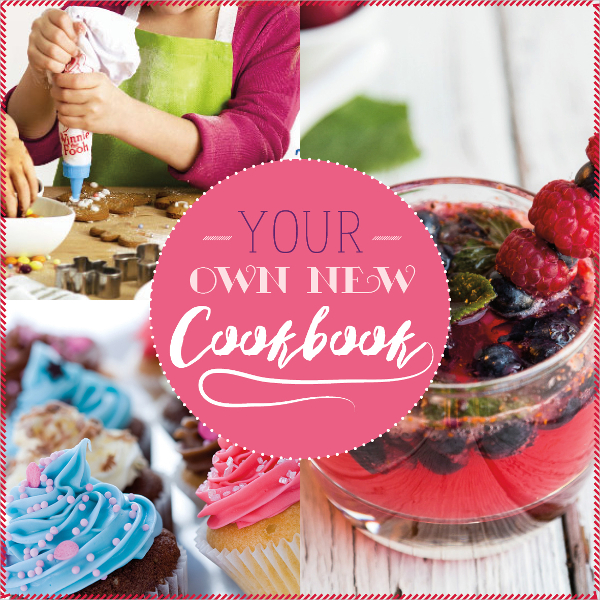 Does your child dream of becoming the next Master Chef? Our professional cookbook templates are just the thing for you. These templates allow the kids to design their very own printable cookbook with several recipes and pictures. There is an ample amount of book cover outline available on any book you want to write for any age group.
Balloon Abilities Children's Book Template
The Balloon-abilities children's book template is ideal for those kids who enjoy making balloon figures. This template is easy to download and comes with vibrant and colorful pictures. Receipt templates are rather important for people who have to show receipts as proof of sale or purchase.
Conclusion
With the help of the templates that are mentioned in this article, you can make the best-needed book covers format you need with ease. Just pick the one that suits you best and make it your own. Save plenty of time and effort as you do not have to make these designs from scratch. You can also download them in any format you need like MS Word Format, Excel, etc. You can take a look at the book catalog templates if you need to make an attractive flyer for your library.
The book templates for children make it easy for parents and teachers to provide their young ones with creative projects and things to do. So if you're looking to get your child to reduce the number of hours he spends in front of the television, select a project from the above-given children's menu templates.
Children's Books FAQs
1. What is a Children's Book?
A children's book mainly deals with juvenile literature that includes stories, books, magazines, and poems that are mainly made for children. They contain material written and produced for the information and entertainment of children and young adults. They include many different genres and ranges for different age groups.
2. What is the purpose of a Children's Book?
Children's books play an essential role in the lives of these tiny tots and young adults. They encourage literacy in many language learners, giving them the push required. The stories in the books promote vocabulary and language skills, learning experiences, entertainment, subject matter, social skills, and learning skills that are needed for survival.
3. What are the genres of children's books?
There are many genres of books, especially for children. It mainly depends on the type of style the child wants to read. Some of the genres are:
Biographies
Children's poetry
Children's stories
Fairy tales
Romantic novels (for young adults)
Fiction and fantasy fiction
Crime and mystery, fables, action stories, etc.
4. What makes an excellent Children's Book?
To make an excellent children's book, the child characters can solve their problems. In these books, they might have assistance or guidance from adult characters, but they still act independently. This makes the child also understand what he/she can do in such situations if and when needed. You can also see more on Story Book Covers.
5. What are the benefits of reading Books?
Some of the benefits of reading books are:
It helps in cognitive mental stimulation and brain exercising
Increases vocabulary and knowledge expansion
Helps with depression and dysthymia
Helps in memory improvement and better focus
Strengths your writing abilities
Enhances your imagination and empathy
Boosts your sleep, decreases stress, and provides tension relief.
6. Why are Children's books illustrated?
Book Cover Illustrations are used to make the reader understand the main context of the story. Colorful illustrations are the main attraction of any children's book. Children respond to pictures better than they respond to words. They might even remember the story told to them using illustrations, as the pictures and colors grab their attention. You can also see more on Photo Book Covers.
More in Print