Valentines Day, Valentines Day Ideas, Valentines Day eCards, History of Valentines Day, Valentines Day Pictures, Valentines Day Cards
Valentine's Day presents a once in an year opportunity to design enthusiasts for showcasing their design skills on the holiest day for love all around the world.
Various design templates are doing the rounds on the internet like cute smileys and heart designs on cards, special love designs and themes which can be taken on paper and personalized and customized free Valentine's Day card themes which make your gifts more special.
You can also use various digital designs like special themes and templates which you can use to make your e-cards and send your loved ones over the internet and email.
Design your own Valentine Themes or get New Ones
You can merge several Valentine's Day Card designs together or create your own themes based on your own pictures, symbols, themes and hearts, smileys and other things which you feel will communicate your feelings in a better way to your partner.
Valentine's Day Treats, Gifts & Easy Ideas
The Valentine's Day gift ideas also can be used to design the templates which can be used to make cards, emails and other special pictures which you can send to your partners, anywhere in the world.
So you can get down to work creatively on your themes and design the best things to send to your love this Valentine's Day.
There is no other way to show your love for your partner than to send happy valentine day images to your better half and wish them by it. You can include pictures, quotes, real images or even symbols to make your Valentine's Day images special and unique from the others. [55+ Happy Valentines Day Images, Backgrounds & Wallpapers]
A pre existing way of expressing love and regards has been of giving cards and the Valentine's Day cards are always held dear and special in one's heart. So you can be creative and make your own Valentine's Day cards or you can also use ideas from the internet for the same. [60+ Happy Valentines Day Cards PSD Designs]
Whether it be gifting, dating or spending time with your love on Valentine's Day, you need to have great Valentine's Day ideas. So you can consult friends, search the internet, see past experiences or make your own ideas for the special day and make it an unforgettable one for your partner. [50+ Valentines Day Ideas & Best Love Gifts]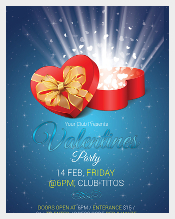 Valentine's Day is famous for parties and couples who enjoy the company of one another and hence many time you require valentine's invitation templates for cards or websites or online pages. You can come up with your own or use the pre conceived ideas from the internet for the same. [25+ Best Valentine Invitation Templates for 2015]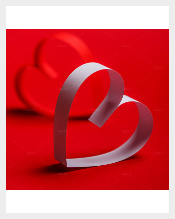 Valentine's Day gives you an opportunity to showcase your skills or make something special for your better half and this is when you can use valentine craft templates which give you a base to make creative things and impress them. It surely is a great way to show your love in making them smile. [35+ Valentine Crafts – Valentines Day Craft Ideas]
Valentine's Day labels are very popular and have to be attached to all products and gifts just to make sure that valentine day shoppers are attracted towards them. You can use creative and innovative valentine label templates using hearts, symbols and even pictures. [35 Printable Valentines Labels & PSD Designs]
For all the big places and restaurants or any other place, valentine flyers are a popular thing to lure customers and for this you need valentine flyer templates to help you make good and attractive flyers. So you can consult the internet and get great designs for your flyers and make them attractive. [53+ Fabulous PSD Valentine Flyer Templates & Designs]
Many places have special menus for Valentine's Day to capture the customer's imagination and the valentine menu templates help you make attractive and awesome looking menus. You can apply creativity, use variety of shapes and then create great looking menus for the special occasion and attract more people to visit your place. [41+ Valentines Menu Templates – Free PSD, EPS Format Download]
For people who are organizing a party or having a great gala event, Valentine's Day brochure templates are the ultimate thing to rely on while making the preparations. You can get attractive, easy to make, highly creative and customized brochure template to prepare great looking brochures for your event. [15+ Fabulous Valentines Day Brochure Templates]
Whether you want to design something lovingly beautiful for your beloved, or want to create a designer home-made DIY craft to decorate your room, Valentine patterns are all you will need. Floral patterns with red roses taking prominence, subtle abstract patterns in the backdrops of pleasing shades, and hearts and balloons creating visual magic on the screen – all these and more amazing exponents of your Valentine Day joy await you! [45 Free Valentine Patterns to Enhance your Valentine Designs]
Wish to send out your romantic wishes of the Valentine Day, followed with some emotionally rife letters expressing your love? Look no further than the best Valentine email templates which can make your soulful message look as beautiful as it reads! Check out the subtle shades of reds and pinks that bring out the emotional wholesomeness of your email messages, with these stunning email templates dedicated for this Valentine Day. [15+ Best Valentines Emails, Newsletter Templates]