Splatters may come from different sources, and it can also consist of different types of liquid materials. There are a lot of splatters that have varying shapes, sizes, textures, and color. A splatter is a great design to any document as it can give character and an entirely new mood on the overall visuals of a project where it will be used.
If you want to use different splatter elements in the design of your project or any item that you want to beautify and give a dash either of freshness or color, you may download the available splatter vectors on this page. Moreover, you may also be interested to browse through other samples and templates of vector designs for additional materials that you may use as design items.
Water Splatter Vector
Download
Paint Splatter Vector
Download
Grunge Splatter Vector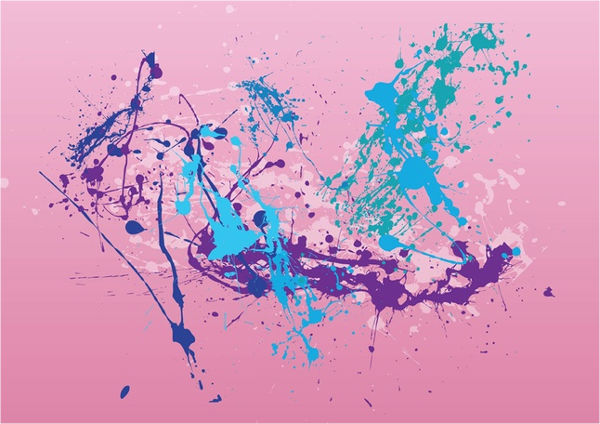 Download
Uses of a Splatter Vector
There are many ways that a splatter vector may be used and one of the factors that affect its usage is the character of the splatter vector design. A lot of splatter vectors differ with their characteristics, which make it easier to select one that can serve the purpose that we need to have in a particular project.
A few samples of the uses of splatter vectors according to their characteristics are as follows:
A water splatter may be used for any advertising and marketing campaign where the product being offered to consumers is made of natural ingredients or is an eco-friendly item. Water helps in incorporating nature to any item as it can reflect the rain, the moist that the morning dew produces when it touches a surface, and the water splashes that can be seen in many places especially those that are naturally existing. It can also be used to promote water brands and energy products as a means of interpreting hydration.
Another kind of splatter is the paint splatter usable for artistic projects and documents that are needed to be designed. A paint splatter is comparatively messier in appearance compared to that of a water because of how it has been applied. Most paint splatters look like they are the results of uneven splatting of paint brushes from a distance away from the medium.
Grunge splatter vectors are what we usually see in brochures, presentations, and other projects that need to have an upgrade in terms of its appearance but is still needed to look clean and put together. Grunge splatters look more of a digitally manipulated design rather than a natural splat.
Other than our splatter vectors, you may also be interested to browse through and download our samples of different Abstract vectors.
Spray Splatter Vector
Download
Graffiti Splatter Vector
Download
Mud Splatter Vector
Download
Color Splatter Vector
Abstract Splatter Vector
Kinds of Splatter Vectors
Aside from the above mentioned splatter vectors used in different processes and scenarios, here are other kinds of splatter vectors and their individual characteristics:
Color splatter vectors are mainly seen as a combination of different colors with varying shapes and sizes. The design that it creates looks like a constellation especially when they are put together.
Abstract splatters are great design items because of their ability to look different every time their colors are changed. They can look like coffee spills, paint drips, and even ink blots depending on how they will be used by an artist.
Spray splatter vectors are the kind of splatters that look like they've been released from a spray paint. Their depth depends on the opacity application which can also reflect the force used to push the spray bottle's head to let the spray paint colors to be seen.
If you want to download one of the specific splatter vectors that we have discussed in this page, you may browse through our water splatter vectors and use them especially for the purposes of usage that we have listed.
If you have any DMCA issues on this post, please contact us!