Certificate Templates
9+ Team Certificate Templates
Whenever there is a group work or activity, it is much better to present them with a team certificate that can prove that they have participated. You can have this at Thank you certificate in Microsoft word, excel and pdf file where all of the teams involved can get their recognition in papers. You may also see Sample Certificate Templates.
It is important to have this to show that they are all in the same event with the people participating on it. You can also see Certificate of Employment.
They can add some modification if they like example is the heading or the title where they can make some special effects on it so it can be more than the usual type. They can have Certificate Template saved or downloaded anyway they want it to be applied in many occasions as possible.
Team Certificate Template
Winning Team Certificate Template
Baseball Team Certificate of Entry
dizzydeanbbinc.org
Team Leader Certification Template Free Download
nyba.com
Teamwork Certificate Template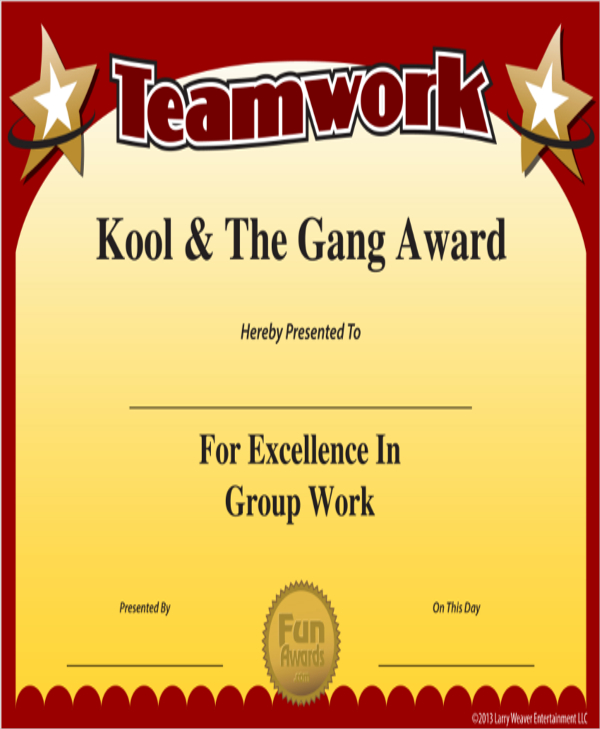 funawards.com
Welcome to Team Certificate
Team Appreciation Certificate
relayforlife.org.au
Team Sponsorship Certificate Request Form
bsbproduction.s3.amazonaws.com
Team Member Recognition Certificate
confidencecenter.com
Team Participation Certificate Template
> Uses of Team Certificate
There are hundreds of uses of the Team Certificate. First of all, it will be a proof with the team member that he participated in any activity which will help him in recognition. Further, he can produce the same certificate in front of another employer if he tends to search jobs with higher opportunities. Further, the Thank You Certificate will help him search for new opportunities as he has the proof of experience in any project or activity. You can add many fields and particulars which provide the detailed explanation of the activity or the introduction of the organization which will, in turn, promote the organization every time the team member uses it in any other employer.
> How to use the Team Certificate
Well, you can download the template from Internet very easily as there are many websites which provide different types of templates. Once downloaded, you can tweak into its layout to change as per your choice. You can change the layout or change the background color from single toned to the multi-colored background and vice versa. Once completed, you can check for errors which can be easily rectified. Then you can take the print out of the team certificate and distribute it accordingly.