Certificate Templates
19+ Adoption Certificate Templates in AI | InDesign | Word | Pages | PSD | Publisher | PDF
It was once said by Friedrich Nietzsche, "In family life, love is the oil that eases the friction, the cement that binds closer together, and the music that brings harmony." And every child in this world deserves this privilege. However, not all are lucky enough to get this from this birth. But they do get lucky when a family adopts them into their lives. That's where adoption certificates come into play which is made with the help of Adoption Certificate Templates.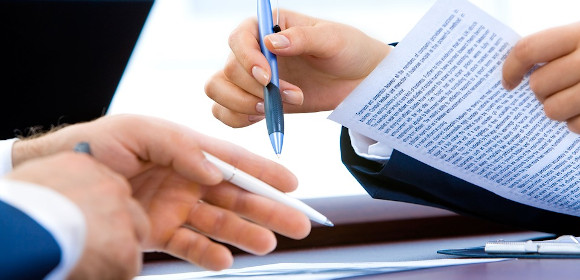 Table of Content
19+ Adoption Certificate Templates
1. Child Adoption Certificate Template
2. Bunny Adoption Certificate Template
3. Dog Adoption Certificate Template
4. Animal Adoption Certificate Template
7 Steps to Make an Adoption Certificate
Step 1: Determine the Structure
Generally, all adoption certificates follow the same structure. This format shows the symbol or the emblem of the adoption agency or the orphanage or Home at the top its name, address, and contact number, followed by the details of the adoption such as the names of the adopters and the adoptees. At the bottom of the certificate, the full name of the head of the agency is provided with his or her signature, date, and contact information.
Step 2: Determine the Layout
The layout of the certificate can be anything that suits and is compatible with the adoption agency or the orphanage. Usually, such certificates have a formal layout, but that does not mean you cannot get creative or colorful with it such as providing cursive borders. Although, keep in mind to make the layout in a way that matches the theme of your institution.
Step 3: Choose the Color Palette
Color is an essential element of design. It not only provides an aesthetic appeal but also conveys emotions. For an adoption certificate, you need to be careful with the choice of the color palette. It can include just one theme color, or two separate one or a combination of both. The thing to remember here is to make the certificate appealing to the eye, not dull and boring.
Step 4: Determine the Typography
The typography refers to the font family and type that you will use to write the required details. You can choose either a serif font or a sans serif font. A serif font is a little harder to read but it will provide elegance to the document. Sans serif fonts are more legible and provide a formal and sleek yet modern look and feel. Depending on your needs and requirements, you need to choose either of the font families and a typeface from them.
Step 5: Choose the Software
Once you have all the design elements in place along with the required details of the adoption, you can proceed to determine the software where you are going to make the certificate. The best tools are Adobe Photoshop or InDesign. If you don't have either installed on your PC, then you can also use Word to make the certificate.
Step 6: Make the Certificate
To make the certificate, open the software you have chosen and create a blank document in it. First provide the layout elements to the document such as the borders, the texture, etc. The next step is to input the symbol or emblem of the institution. Then you can proceed to write the required information on the certificate. This must include the name, address and contact information of the institution, the names of the adopters and the adoptees, and the name and contact info of the head of the institution.
Step 7: Print It
After making the digital document, check it carefully. See if you have made any mistakes or left out any information. When you are satisfied with the following draft, you can print it out as the actual adoption certificate. After printing it, you need to provide one copy of it to the adoptive parents.
5. Kitten/Cat Adoption Certificate Template
6. Beanie Boo Adoption Certificate Template
7. Puppy Adoption Certificate Template
8. Unicorn Adoption Certificate Template
9. Free Adoption Certificate Template
Adopting a homeless child and providing him or her with love and security is the best thing one can do with his or her life. To make the adoption official, you would need to draft an adoption certificate which you can do with the help of this professional certificate templates. You can download this template in AI, InDesign, Word, Pages, PSD and Publisher format.
10. Adoption Certificate Form
media.slc.co.uk
An adoption form is used to provide the details of the adoptive parents along with their address, contact details and identification proof so that the adoption can be verified. If you want to make such a certificate form, then you need to download this certificate sample template. The template is available in PDF format.
11. Certificate of Adoption in PDF
galvestoncountytx.gov
Are you thinking about adopting a child into your family? Great, get to it as soon as possible! And to make the task of drafting the adoption certificate simpler, we are giving you this free certificate that has been made only adoption purposes. Use this template to make the perfect adoption certificate to legalize the adoption and take the little child home.
12. Adoption Certificate Example
gradschool.uoregon.edu
Are you new to creating adoption certificates? Then we would suggest that you take a look at this certificate template example that we are providing before you make your own. This template provides a sample adoption certificate that you can follow to make one for your needs. All you have to do is download the template in PDF format and you're good to go.
13. Certificate of Adoption Form
jeffhickslaw.com
Family is the most important thing in one's life. However, there are children out there who only dream of this privilege. Adopting them will turn their dreams into realities. And for this, you need first to draft adoption certificates. This editable certificate template has been provided solely to help you with that task.
14. Adoption Certificate Sample
chesco.org
This certificate template provides you with a sample of a certificate of adoption that you can use to make one for your needs. The template features original and suggestive headings and content written by professional writers. You can make this adoption sample yours by simply clicking on the download icon beside the file. The template is available to be downloaded in PDF format.
15. Adoption Certificate Form in PDF
studentfinancewales.co.uk
A lot of people take their families for granted. Such people forget that there are children out there who have never even felt the loving touch of a mother or father. Make sure that such kids have a home by making adoption certificates for them. Download this blank certificate template to help you in your task.
16. Certificate of Adoption Report Template
idph.iowa.gov
If you are running an orphanage or an adoption agency, then you will surely need to create adoption certificates. That is why we are providing you this certificate template to help you in your task. To use this template, you just have to download it. The template is fully editable and printable and is compatible with all operating systems.
17. Certificate of Adoption Example
tn.gov
Are you tired of making adoption certificates all by yourself without any help? Don't worry, we are here to solve your problem. By downloading this template, you will get access to a file containing an example of an adoption certificate that you can use as a guide to making yours. Hurry and grab this opportunity by clicking on the download button!
18. Sample Certificate of Adoption Format
dphhs.mt.gov
When making an adoption certificate, there is a certain format that you need to follow. Worried that you are not aware of this format? Allow us to introduce you to this adoption certificate sample template that contains the proper format for you to follow to make the certificate. The template's contents can also be edited and printed.
19. Professional Certificate of Adoption Template
dph.illinois.gov
The child and her future parents have met and are happy with each other. The only thing now required before the child can enter her new family is the certificate of adoption. To make this certificate quickly but efficiently, we are giving you access to this certificate template for adoption. This template consists of a ready-made editable and printable certificate.
20. Adoption Certificate in PDF
dhss.alaska.gov
An adoption certificate is a legal document that validates the fact that a child or children have been adopted by a certain family from a certain home or orphanage. With the help of this certificate template, making the adoption certificate will seem like a cake job. The template contains titled sections with blank spaces that could be just filled in to get the form ready.
More in Certificate Templates