Photographs are one of the best ways to keep our memories. We take photos of moments we want to be reminded of sooner or later. We tend to look back in photos, in images of people dear to us, people who made an impact in our lives, our friends, and all those people worth remembering. You can see today's generation posting pictures online or through social media.
While that is a virtual way of keeping up with your memories with others, there seems to be a huge difference when you have pictures that you can actually keep. Some even keep it in albums to take out whenever they want to. You can browse through album cover templates and create your own compilation of photographs.
Photo Album Template
Download
Wedding Photo Album Template
Download
Photography Album Template
Download
CD Album Template
Download
Birthday Album Template
Download
A Safe and Special Place
You compile photographs for different reasons. You might have a separate albums for childhood picture or maybe separate albums for all the different occasions you have celebrated throughout your life. All these photographs that are dear to us deserve to be kept in a safe and special place.
You create designs on your photo albums as well. You could always check out different photo album templates to keep creating beautiful compilations of your most treasured photographs. Look out on these interesting suggestions you could try with your photo compilation:
Scrapbooking. Your compilation may look more of a scrapbook than an album. Your pictures will be designed on how you like it, and just like that of a scrapbook, you are free to put captions on them. You can even add stickers and artworks made from scrap tools to make you pleased while having a trip down memory lane though all your photos.
Cut outs. Your photos are all yours and you have the freedom to do whatever you want with it. You are free to cut it out in any shape you like and compile them just as you please. You may even want to cut out your photos and compile to form any other shape you have in mind. Creative minds never run out of ideas anyway.
Create a theme. You will definitely own more than one album so you better create themes that match your photographs. You may want to classify your pictures according to different occasions or different people you are with in your photographs.
Baby Photo Album Template
Download
Vintage Album Template
Download
Digital Album Template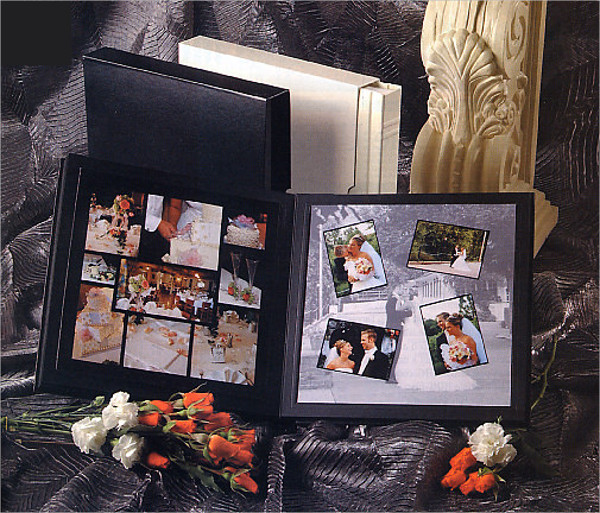 Download
Baptism Album Template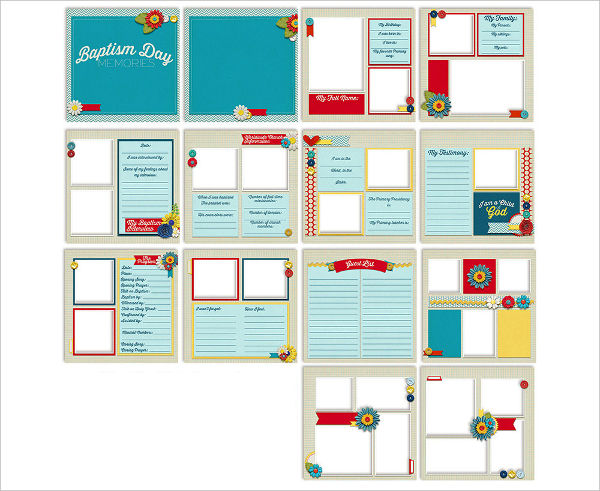 Download
Family Photo Album Template
Download
Album Template in PSD
A Safe and Special Place (cont'd)
Digital compilation. Some may prefer digital compilation of their photographs, which is also possible to be creative with. You would not even need much materials for this one, but you would need a lot of digital creativity—that is, from different layouts of your pictures and on how you compile them. There are also digital album templates that will make creating digital albums easier for you.
It does not really matter which style or layout that you are comfortable of using, you will just have to come up with an organized pattern on how you compile your photographs. Uniqueness in style of your compilation will make you appreciate not only how beautiful your photographs appear but how well you have satisfied yourself in putting up photos in style. You will surely have a good time reminiscing!