Drawings
21+ Christmas Pencil Drawings
Are you unable to buy something this Christmas for your special someone? Don't worry. Art with your ideas and gift them something that you have created from your heart. Get in touch with us for the gift ideas. We have kid portraits, pet portraits, superhero portraits, and much more. Below are some pencil drawings for Christmas commissions. Check the ones which are for order pre-Christmas. Shut your loved ones up for one more year.
Christmas Ariel Pencil Art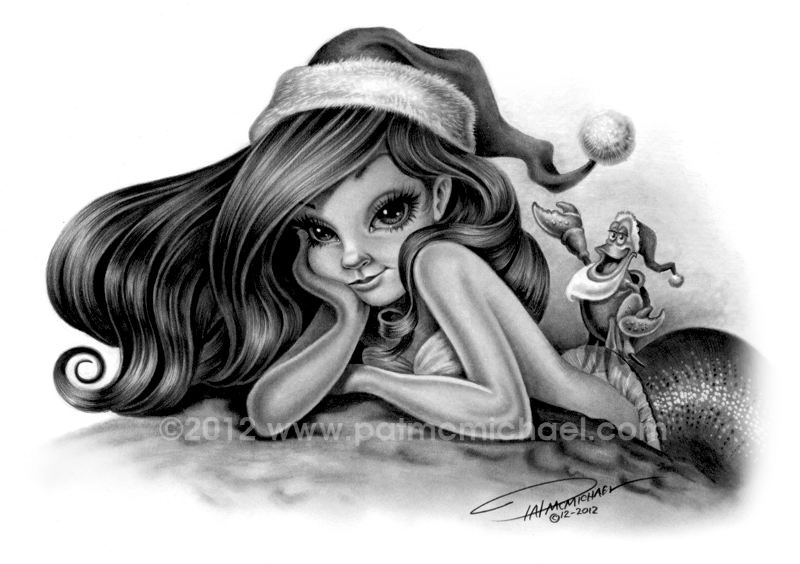 Remember that there is always someone who looks forward to this time of the year, only because of a Christmas gift from you. Check out this Pencil Art with Disney theme. Gift it this holiday season.
Christmas Baby Love Heart
The artist here has drawn her little niece in the portrait. If you find it hard to draw children, this one helps you to improve in that area and sketch your cute little family members without color pencils. From the hands to hair to lips, everything is in harmony.
Christmas Baby as Santa
Do you know that artists charge special prices for pencil drawings at the time of Christmas? Such is the demand for them. In this pencil drawing, it is shown that two girls are having fun while one girl is wearing a Santa cap.
Christmas Santa Pencil Art
Come and check this out. This Pencil art has the portrait of Santa Clause with curly mustache and lenses. The art is very realistic and lively and the artist has given valuable instructions right from choosing the right pencils.
Colorful Santa Pencil Art
The artist admitted that the artwork was created using an iPad Pro, Apple Pencil, and Procreate app. If that is the case, it is a testament to the iPad Pro.
Christmas Night Pencil Drawing
Christmas Trees in the moonlight. A great Christmas Template by Nancy Mueller. This was uploaded eight long years ago. You will surely love the serenity of the image.
Lord Jesus Family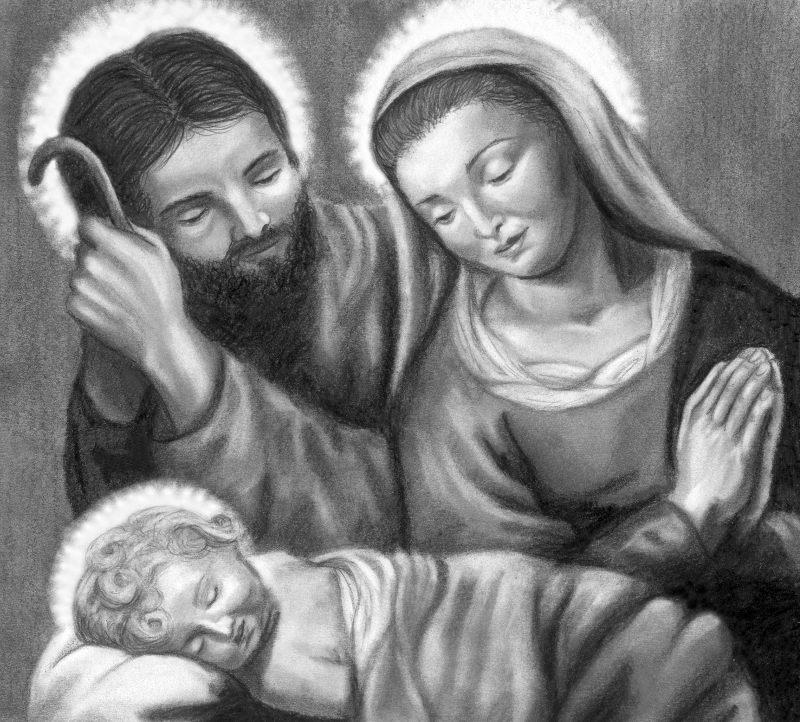 The real meaning of Christmas in one image. As per the artist, the image was drawn using an eraser, an A4 Paper, a lead mechanical pencil, and 5b and 6b pencils.
Pencil Art of Christmas Belle
This is again for those who want to stick with Disney themes. The artsit paid special attention to each and every element of the image, right from her attire to her looks.
Merry Christmas Pencil Drawing
This Pencil drawing is freakily adorable with dimple skin, chubby cheeks, and rosy lips. The shading work and amount of detailing including her outfit and wings are just awesome.
Vintage Christmas Art
If you are searching for Christmas ideas that don't involve animals, you can have these coloring pages. Most of these are drawn from imagination.
Christmas Color Pencil Drawing
Christmas Card Drawing
Reindeer & Santa Drawing
Pencil Art by MaverickTears
Christmas Greetings Art
Hand Drawn Christmas Tree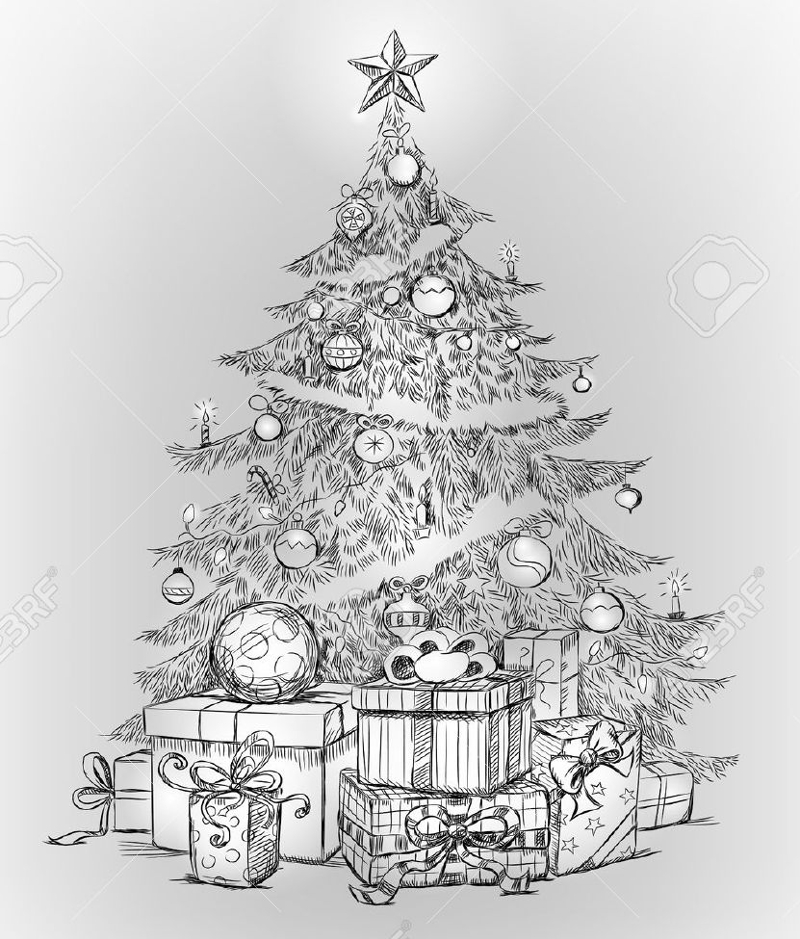 Christmas Spirit Drawing
Beautiful Art of Christmas Cat
Christmas Coloring Art
Child Jesus in Mary's Hand
Winter Christmas Drawing
Family Christmas Celebrations
Before shopping for Christmas, just head over to this collection and check out the massive ongoing art sale. If you ever wanted to own a piece, now is the time to do so. The above samples are utterly irresistible. We guys are so sweet to offer you such great stocking fillers.