Drawings
19+ Cool Designs to Draw
Drawings were one of the most popular mediums to describe a scene or person in the past. Extensive digitalization has significantly reduced the usage of Hand Drawings today. But still, these are one of the greatest existing arts. Today, drawings are used in movie productions and costume designing. If you want to draw some cool designs on different surfaces like clothes, hands, sheets, canvases, blackboards etc, be sure to check out our collection of cool design templates.
Girl and Boy Kissing Drawing
This freely downloadable design is beautiful and romantic. It shows a girl and a boy kissing each other while lying horizontally. It is hard to say that it is a drawing.
Cool Monkey Drawing
This monkey drawing is freely downloadable. Its cute eyes and adorable facial expression with awesome details are simply amazing. This sweet sketch has been drawn with a red pen.
Cool Coloring Designs
This is an Animal Drawing of a lion and his lioness in love with each other. It is an uncolored sketch. You can download it for free for your kids to color.
Cute Cat Drawing
This cute looking cat is sure to draw your attention. His eyes, whiskers, mouth, and fur look absolutely natural. This is a freely downloadable sketch.
Beautiful Igloo Drawing
This igloo with a small entrance where a penguin is stuck on its way is quite funny. You can freely download this drawing from the given link.
Easter Coloring Pages for Kids
This is a lovely drawing of a geometric patterned Easter egg. It would be a wonderful coloring project for your kids during the Easter season. It is freely downloadable.
Cute Girl Drawing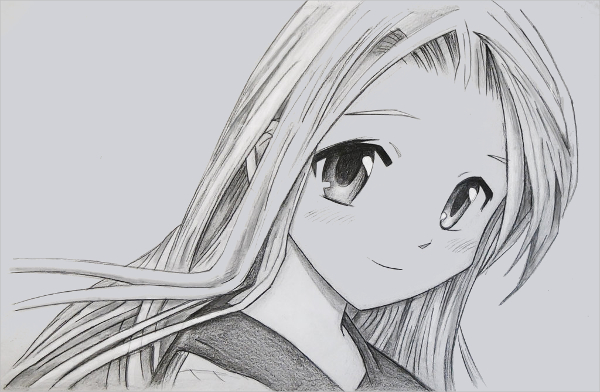 This is a drawing of a cute girl with beautiful eyes and wonderful hair. The expression on her eyes is the highlight of this image.
Colorful Van Drawing
This is a colored drawing of a van on a beach. It has a surfing board standing nearby. The drawing is named as "Surfing Australia Vw Kombi Van".
Girl With Bird Drawing
Emotional Drawing
Download
Cool Beans Drawing
Here is a drawing of two cool animated cartoon beans. Their trumpets, cool glasses, hat, and the beach sand make them look absolutely cool. This is a free image.
Old Man Drawing
This free hand drawing of an old man in coat and suit looks cool. His mustache and spectacle frame are the highlights.
Super Cool Frenchie Drawing
This is really a supercool colored drawing of a cool cat speeding on a skateboard. His sunglasses and stress-free facial look are the highlights of this picture.
Chibi Kiss On The Cheek Drawing
Cool Dog Drawing
It is really hard to say that it is a hand drawing. The dog seems to come out of the paper. This natural looking dog image's eyes are supercool.
Beautiful Girl Art Drawing
Download
Manga Style Boy Drawing
Flash Drive 3D Drawing
Gathering People Meet Drawing
Download
Drawings are visual arts that have been witnessed since human civilization. Man is blessed with this inborn trait of giving shapes to his visualizations, imaginations, concepts and ideas on two-dimensional mediums like canvas, leather, plastic, cardboard, etc. Make use of our cool drawing designs for practicing freehand sketching and soon you will see yourself mastering the art.
More in Drawings