40+ Flow Chart Templates in MS Word | PDF | Excel | PSD | AI | EPS
Have you tried creating a flowchart in a PowerPoint presentation? Some may prefer watching how the process goes through virtual movements and other elements, but sometimes, your audience forgets what they just saw, and this is where our flow chart come to help you. We have the best Flowchart Templates that are printable, creative, and editable. Develop a printed instruction of your process flow or show it step by step animated on a digital platform. You can also see more on Process Flow Charts.

Table of Content
Our sample work Chart Templates help teach an escalation process, business workflow, company circular, or organizational chart for a church. Whether you work at a software company or another industry, get to know our blank and detailed flow chart designs below, all editable on Microsoft Word Format.
40+ Flow Chart Templates
Word Flowchart Template Free Download
Flow Chart Template
Flow Chart Template Word
Workflow Template Word
Microsoft Office Flowchart Template
Flowchart PDF Download
Download Flowchart Template
Flowchart Format In Word
Simple Flow Chart Template Word
Flowchart PDF
Editable Flowchart Template
Download Flow Chart
The web development flow chart sample shows how web templates work to create both static webpages in advance and dynamic webpages on demand. It shows how different tools work together to create a customized webpage for different users. You can also see more on Office Flow Charts.
Flowchart Template Free
The Website Flowchart Template sample is one of the best for designing websites. The flow chart provides ample insight into the working as well as the design of a design website. It is a great tool for website flowcharts. You may also see Sample Chart Templates.
Fillable Flow Chart
The Retro style flowchart sample is a simple flowchart that has adopted a retro style. It is a hand-drawn illustration with space provided for text. The turquoise background isolates the flowchart giving a retro look to it. You can also see more on It & Software Website Templates.
Blank Flow Chart Template
The lead gen flow chart sample shows how a lead is generated for a particular product or service of the business flyer. It can be used to show lead generation by advertising, non-paid sources like organic search engine results, or referrals. You may also see Business Flow Chart Templates.
Downloadable Flow Chart
The wireframe flowchart kit is an easy-to-use kit for adobe illustrator. It creates various customizable flowchart elements and it also includes some mobile wireframe elements to work with. You may also see Audit Flow Chart
Templates.
Professional Flowchart Template
Creative Flowchart Template
Free Sample Smart Home Food Flow Chart Template
Free Easy Web Flow Chart Template
Free App Flow Chart for Film Ticket Booking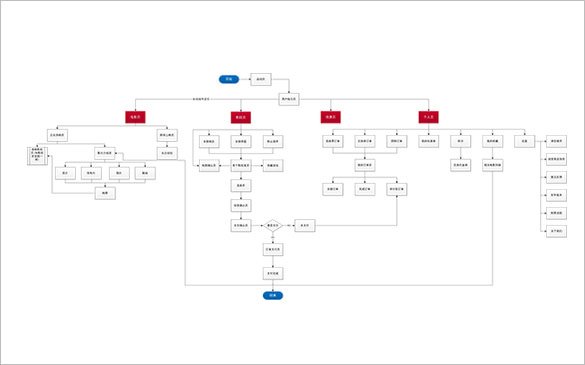 Free Organizational Chart EPS Format Template
Free Teller Data Flowchart Sample Template
If you have showcase teller data on a flowchart, download this example and do the needful quickly and easily. The sample, as you can see, has already included the necessary elements to make the modern chart have a complete look. Download and customize further if you need to. You may also check out here Flow Chart in Pages.
Free Sample Flow Chart of Harry Potter Church
In class, if your teacher has assigned you to explain the Harry Potter series on a flowchart, this is the sample you must download. You wouldn't need to make any edits or changes as such, the flowchart is readymade and contains all the necessary information in the way it should. Still, if there is a need for you to tweak it a bit, you can. You may also see Project Flowchart Templates.
Free Basic Flow Chart Template in PowerPoint
Free Decision Tree Flow Chart Template
Free Sample of Process Flow Chart Free Template
This is yet another process-based flowchart example. Conveniently explain any process–from beginning till the end–using this standard template. You can insert relevant information in the boxes provided – add or subtract shapes, symbols, and arrows based on the requirement. You may also see Logistics Flow Chart Templates.
Flowchart Template Excel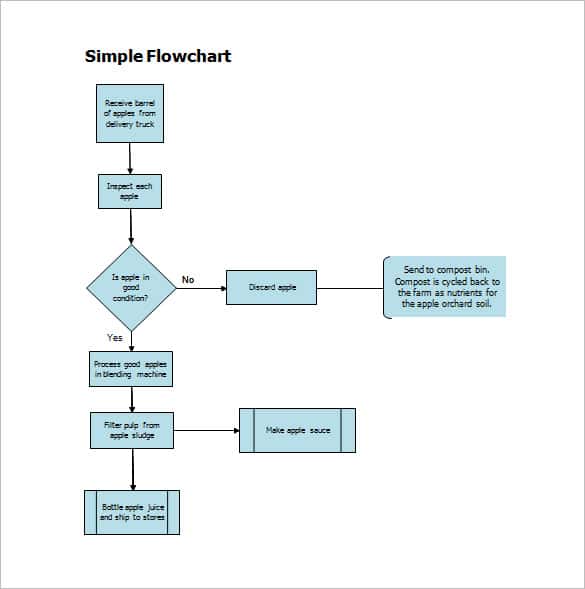 A flowchart must be easy to follow. Take a look at this flowchart sample. It has got a simple design and layout. Even if you're a beginner and you're dealing with flowcharts for the first-timer, with this general template, it won't be long before you get the grasp of how it is made. You may also see Sales Flow Chart Templates.
Free Easy Flow Chart PDF Template
Free Sample Flow Chart Template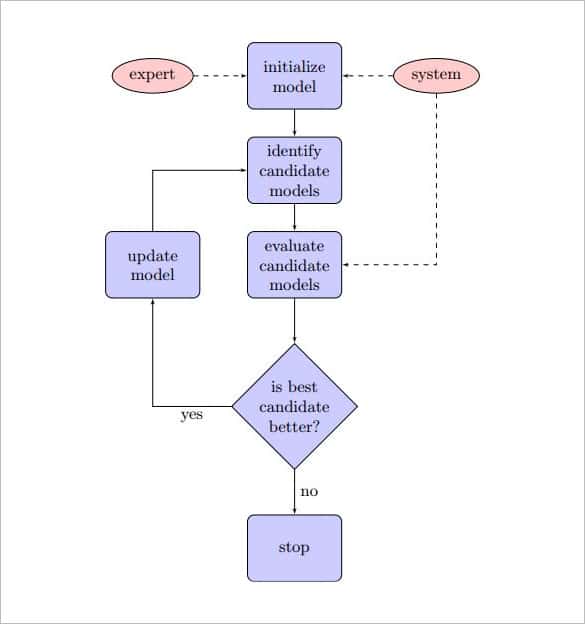 If you're looking for more options for the simpler kind of flowcharts, this mockup simple chart belongs to the category. Explain any process as easily as possible using this flowchart sample. It is free, downloadable, customizable, and fully editable. In terms of looks, it is an elegant-looking example. You may also see Training Flowchart Templates.
Free Swim Lane Flow Chart Template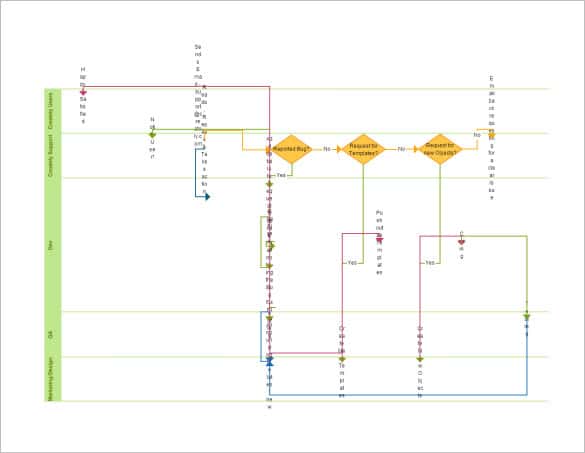 If you have to design and develop a swim lane flowchart, don't sweat it. Download this example instead and invest time in inserting the necessary information in the boxes given. This is a printable template, however, if you need to incorporate it in a PowerPoint presentation, you can do that too.
Free Step By Step Procedure Flow Chart Excel Format
Free New Repair Service Swim Lane Flow Chart
Free Sample Quality Control Flow Chart Example
Free Adobe Tender Timetable Flowchart
lincolnshire.gov.uk
Manufacturing Process Flow Chart Template
eduplace.com
Free Process Flow Diagram Chart Template
prisma-statement.org
Free School Work Flow Chart Template
functionalresonance.com
Free Example of Business Planning Flow Chart
liv.asn.au
Free Simple Project Process Flow Chart Template
propelpmc.com
Free Flow Chart Symbols Template
breezetree.com
Uses of Flowchart Templates:
Storyboards are easily formulated on the free flowchart formal templates and contain all information being passed by one. Being chronological, the storyboards pass information. Flow chart templates are used for many purposes including;
Flow-Charts for Students:
In lesson planning, teachers use student delineation to organize data on flowchart software to help pass points and objective concepts of their lessons.
Advert Flow Charts:
Organizations with machines and home appliances make flow chart process diagram templates to show procedures of using them to entice customers to buy them. They use advertisement representations here to achieve informing potential customers. Manufacturing and processing companies also use tracings for manufacturers and processors to make office Basic Chart Templates. This enables them to prepare the routes followed in coming up with the final products.
Websites:
Website developers use website outline templates whether custom or not to build websites.
Advantages of Flowchart Templates:
They save the time of the person passing information to the prospective readers. They reduce labor that is used when educating users of machines, appliances, or even students learning given concepts. Swimlane Manufacturing Flow Chart Templates benefit designers of different products and information.
Flow Chart Template
Best Way to Make a Flowchart in Word Flowcharts are one of the best tools to explain a process in a systematic yet easy-to-understand manner. There are several ways to design a flowchart like using Communication Flow Chart Templates. However, some people prefer using MS Word. Here is how you can design a flowchart in MS Word.
Maximize the page and collapse the ribbons using CTRL+F1 so that you can only see the menu tabs.
Select View and click on the option Grid-lines. This will display grids on the page, thus making it easier for you to align the flowchart.
Next click on Insert and select shapes. Here you will find specific shapes that are used for flowcharts.
Go ahead and select the first shape which will be oblong for "Start". Select the shape and your cursor will transform to a plus sign. With the left mouse button pressed, drag the mouse to get the desired shape in the required size.

Now click inside the shape and add the label.

You can add arrows for the flowchart using the Lines option under Shapes.

Go on inserting the desired shapes and arrows to design a perfect flowchart.
How to Make a Flowchart in Excel?
Using Software Flowchart Templates is a great way to simplify the process of flowchart creation. However, you can also use MS Excel to design flowcharts. Here is how to design a flow Chart in Excel.
Open a blank workbook.
You need to first design a grid that will help you align the flowchart properly. Select all the cells by clicking on the top left-hand side of the sheet. Now, right-click on any column and specify a column width. This will transform the sheet into uniform grids for the flowchart canvas.
Next, click on the Insert tab and select the option SmartArt or Shapes, whatever you prefer.
Select the object and then draw it on the sample sheet. You can also add arrows for the flowchart using these.
Continue doing this till you have completed the flowchart. You can label each shape by clicking inside it.
Designing flowcharts is a great way to define a particular processor to explain the workflow chart to the team and the higher officials. However, people who have to do this day in and day out can surely save a lot of time by using Sports Flowchart Templates. These can be customized as per their needs and would help them save a lot of time. You can also see more on Management Flow Charts.
More in Charts