The word pattern surely has a lot of meaning, if you look it up. But the pattern we are talking about is something that acts as a decorative design as for wallpapers, textiles, or fabrics. It is also a natural or incidental marking or design. Everywhere around, if you just notice, you can see different types of pattern in any form and style.
Great news for all cookie lovers, pastry chefs, and to all people out there who are looking for cute and colorful patterns, we have 9 delicious cookie patterns for you to choose from.
For more designs and patterns, our website also offers a wide array of Photoshop patterns for your selection.
61+ Designer Templates in Word, Excel, PSD, Google Docs, InDesign, Apple Pages, HTML5, WordPress, Publisher, Apple Numbers, Illustrator - START DOWNLOADING
Cookies Seamless Pattern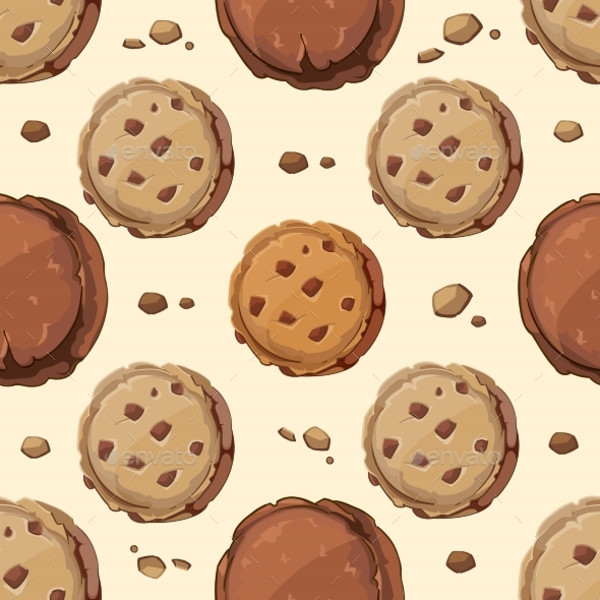 Gingerbread Cookies Seamless Pattern
Christmas Cookies Seamless Patterns
Cartoon Cookie Pattern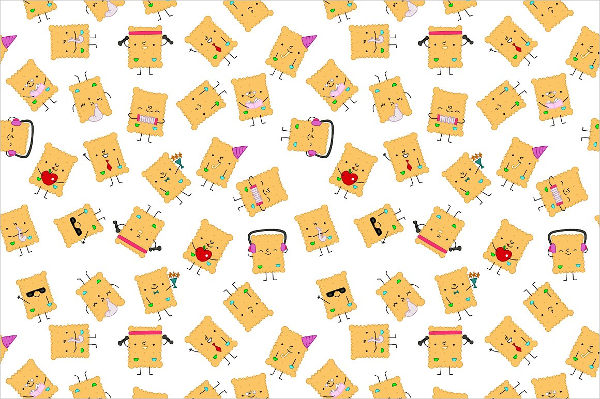 Chocolate Chip Cookies Pattern
Who doesn't love crunchy, delicious, yummy cookies? Kids, teens, adults and even grandparents all love it. This type of food does not need any occasion for you to eat it, regardless of what day it is. Its sweet and crunchy texture is what keeps us from loving it over and over again. Cookies come in different flavors, textures, and forms.
Did you know that cookies originated way back the seventh-century Persia (which is now Iran)? Persia is also one of the first countries to cultivate sugar, lavish cakes, and pastries in various sizes. Years and years passed by, and people started to explore the world, and since then, the biscuit or cookie has become an ideal traveling food.
Cookies are all over the world, but not all use the same term. These are some cookie terms and its country of origin:
Bikkie. Australia's national cookie.
Lebkuchen. A softer type of gingerbread cookie in Germany.
Panellet. A Spanish cookie.
Vanillekipferl. A small, crescent-shape cookie with nuts in Austria.
Baratfule. Hungarian cookie.
Chocolate chip cookie. The iconic cookie in the US.
Biscotti. Italian cookie
Coyota. Mexican cookie
For other more specific patterns, like cupcake patterns, check out our website to sate your sweet tooths.
Ice Cream Donut Cookie Pattern
Seamless Doodle Cookies Pattern
Vector Cookies & Coffee Cup Pattern
Oatmeal Cookies Pattern
Christmas Cookies Pattern
For all cookie lovers out there, if you are looking for cute and delightful patterns, we present to you the 9 delicious cookie patterns that we collated from all over the Internet that you will surely love! Each comes in a very distinct and artsy design, with captivating colors. These are so perfect and ideal for the following ideas:
Mobile phone wallpaper
PC or laptop wallpaper
Room background design (especially for kids)
Book or notebook cover
Facebook cover photo
T-shirt print
Gift wrapper idea
Blanket or pillow case design
Table cover
Bookmark design
Our designs, like most of our designs, are available to download for free, while some may need some basic licensing for a nominal amount. Our templates come in a high-quality resolution for a much clearer layout in the printing stages. The image will not distort the moment it fits on your screen (for device wallpaper purposes). You can download them anytime and anywhere and straight to your mobile devices. So go ahead and take the time to select which design you think you like the most. Have fun choosing!
Are you and your friends looking for another cute design? Why won't you check out our website's collection of candy patterns to add up into your adorable collection of cute things.