How to Craft a Kid's Invitation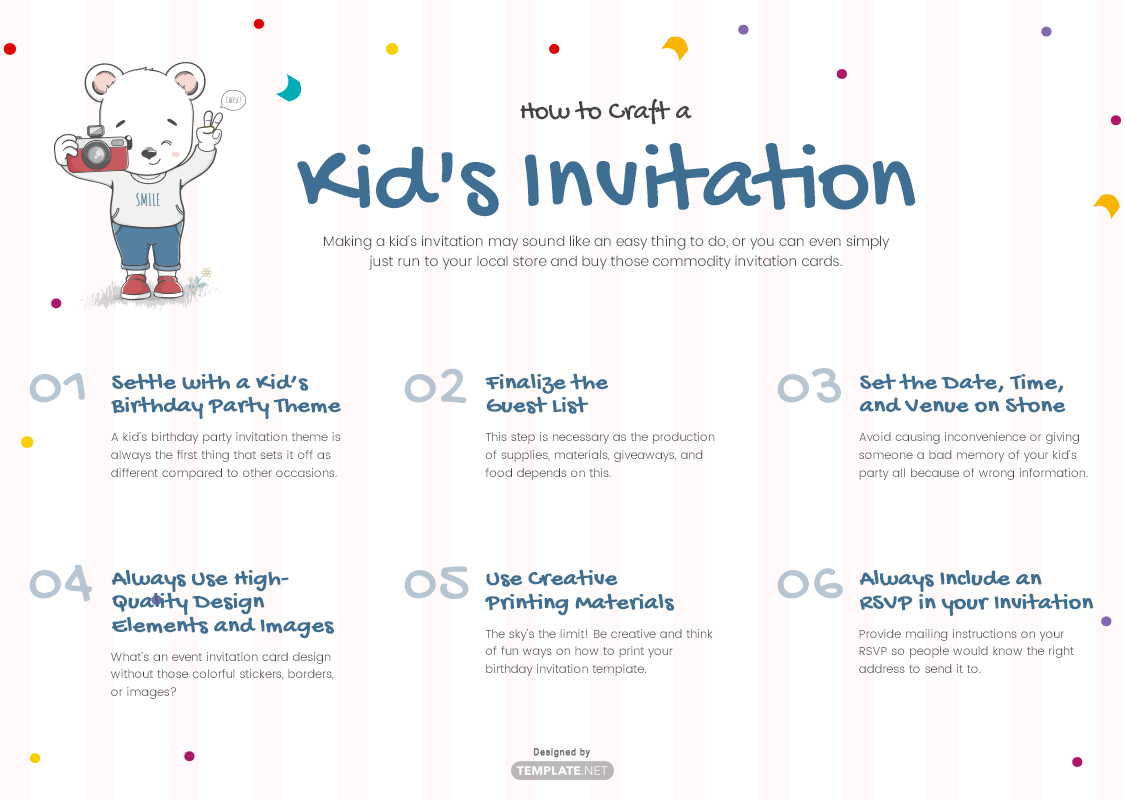 Free Kids Invitation Template, Printable, Digital, Download
Give kids a reason to celebrate and get excited by sending them invites to a party or event with Template.net's free digital and printable kids invitation templates. Choose your template sample that already comes with original content, vector graphics, images, colors, backgrounds, and layouts that you can easily edit or customize with our graphic editor tool. Easily make invitation cards for unicorn-themed birthday parties, superhero costume parties, girls' tea parties, or kids' beach dance parties. Download your free template and print it in minutes or share it online through Whatsapp.
Customize Kids Invitation Online for Free and Download
Choose your kid's invitation template in blank, simple, elegant, or beautiful examples in blue, pink, or white backgrounds with editable wording features to create cards for happy birthday wishes or invites. Whether it's for a classmate's farewell party invitation, a picnic party, a cowboy movie night event, a school French contest, a kids' Halloween party, or a carnival ride invitation, keep it right here for your kids' invitation template needs. Download your template of choice for free in PNG or PDF file format.