The success mantra of all successful businessman is giving gift cards on some occasions to the clients. Giving away such gift certificates is the best possible way to stay on good terms with the potential clients. Now once you have heard the term you must be thinking of creating your own customizable business gift certificate? Well, this is now an easy job. You may also see Certificate Templates
You may Like Email Gift Certificates Templates To get hold of your personalized Gift Certificates you can easily download our business gift certificate templates. They can be downloaded in any format and customize as per your requirement. Hold on to your clients and be a successful businessman.
Company Gift Certificate Template
Creative Company Gift Certificate Template
Modern Company Gift Certificate Template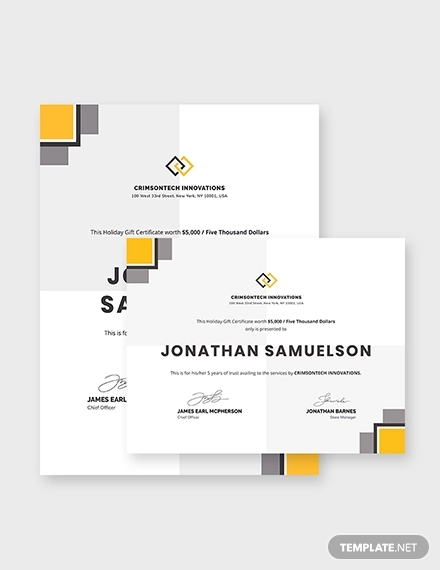 Elegant Spa Business Gift Certificate Template
Business Certificate Template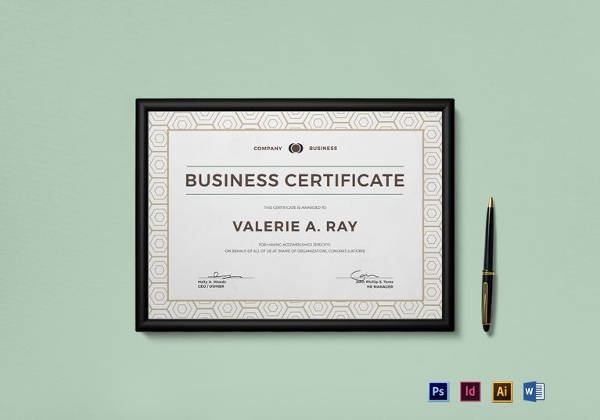 Printable Gift Certificate
Business Gift Certificate Template
Company Gift Certificate Template
Business Certificate Design Template
Free Word Format Business Gift Certificate Template Download
southworth.com | The template here comes up with 3 sets of business gift certificates that you can distribute to your clients for the promotion of your products or services. You are getting them in three beautiful color combinations and all of them have got pre-specified spaces for certificate details like name of the recipient, your company, the gift value and so on.
Business Gift Certificate Sample Template Download
You are getting a classy grey gift certificate here speaking of a minimalist yet sophisticated style statement. It's easily editable with your specific details of the recipient, sender and gift value. The multi-colored line at the top renders the much desired pop of color, breaking the grey monotony. It can be used by any company.
Business Gift Certificate Word Format Template Free Download
southworth.com |The template here arrives with a set of 3 gift certificates and it can be used by any business for the promotion of its products or services. You see a simplistic style statement all through and the little decoration at the left borders add on a classy touch to the certificates.
Purple Colour Business Gift Certificate PDF Format Free Download
hooverwebdesign.com | You are getting as many as 4 business gift certificates with this template that would be grand to propagate your business specials among your customers. The purple hue looks lovely and renders an elegant feel to the certificates- not to forget the pretty floral motifs. Added to details of the certificate, the template also carries a section for redeem data.
Blackyellow Business Gift Certificate Example Template Free Download
apollostemplates.com | If you are looking for a corporate fee with your business gift certificate, this gift certificate template here would be apt for you. The black & yellow border makes a neat frame & brings the desired edgy professional touch to the certificate. You have pre-designated lines to be filled up with the certificate details.
Business Gift Certificate Example Word Template Free Download
southworth.com
Small Business Gift Certificate Example Template Download
Red Bordered Business Gift Certificate Example PDF Template Free Download
apollostemplates.com
Business Gift Certificate of Excellence Sample PDF Template Free Download
Yellowborder Business Gift Certificate PDF Format Free Download
apollostemplates.com
Sample Business Gift Certificate Premium Template Download