Letters
11+ Famous Love Letter Templates – DOC, PDF
Famous love letters written by people like Frederick Wentworth, Johnny Cash, and Oscar Wilde etc, makes the readers realize that love letters need not be lengthy and filled with flowery language. A romantic love letter can be just be a few simple lines expressing the depth of love one has for his/her partner. Snippets of such famous love letters have been provided so as to impart some motivation to the writer. These snippets themselves work as examples of affectionate love letters. Though not changeable, these examples may be quoted in your letter, if you feel that any particular line perfectly captures your emotion.

Charles Bukowski Love Letter to Linda King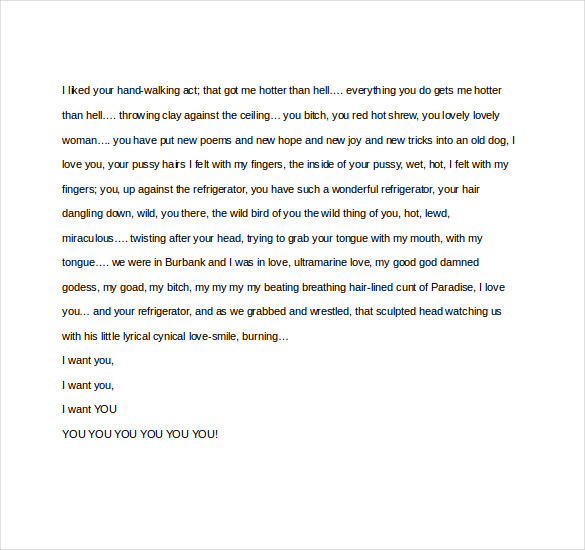 theatlantic.com 20th Century American poet Charles Bukowski immortalized fellow poet and lover, Linda King in what is now known as some of the most beautiful and passionate love letters in history. If you believe that words are the only way to express the intensity of your love like Bukowski, who says that love was enough to inspire poetry and new hopes in his heart, then you can use this excerpt from his letter.
James Joyce Love Letter to Nora Barnacle
theatlantic.com James Joyce's love letter to his long term girlfriend Nora Barnacle, containing detailed and graphic descriptions of their sexual encounter, would be apt for you if have been looking for ways to write about your intimate moments with the love of your life. This erotic letter has been expressed brilliantly and eloquently, if you are looking to add a special touch to your love letter.
Franz Kafka Love Letter to Milen Jesensk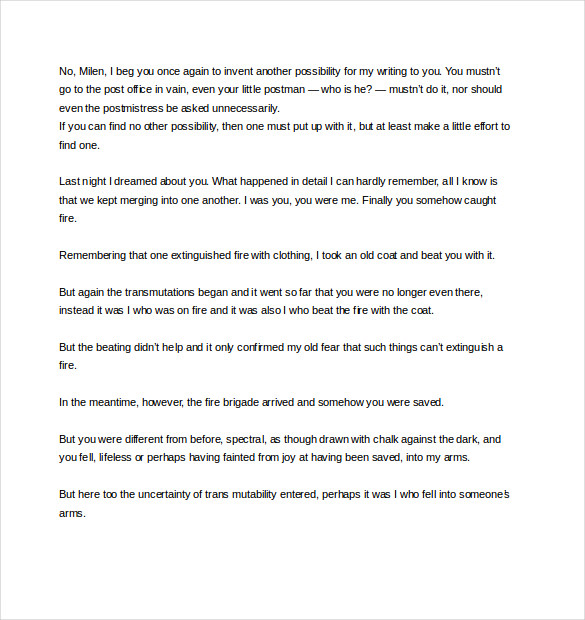 theatlantic.com Legendary writer Kafka's beautiful love letter to Milen Jensensk, delves into the psyche of two people deeply in love. Have you been trying to put your desires and innermost feelings into words, but haven't been able to? Then you could take a cue from Kafka, and use this letter to express those long hidden feelings.
Oliver Cromwell Love Letter to Elizabeth Cromwell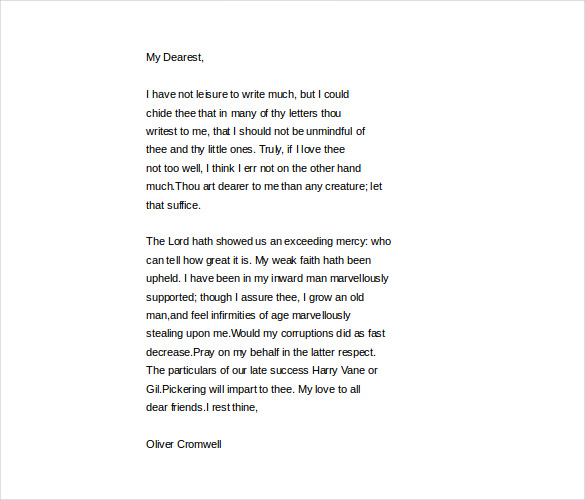 angelfire.com Political and military leader, Oliver Cromwell's love letter to his wife Elizabeth Cromwell, is a splendid example of a harmonious union between two souls. If you have someone you love, you can use this letter as a motivation to write. Apart from a mere effusion of the soul, this letter will help you express exactly how you feel.
Frederick Wentworth Love Letter to Anne in
universeinwords.blogspot.in You can never really stop loving someone; if you have someone whom you loved once upon a time and want them back in your life, you can use this heartbreaking letter by Frederick Wentworth to Anne where he tries to remind her of the love they once shared. He talks of the effect she has on him, and how his love for her had completely overpowered his very being.
Oscar Wilde Love Letter to Lord Alfred Douglas
law2.umkc.edu No one can forget the intense, passionate love letters Oscar Wilde wrote to Lord Alfred Douglas. If you feel that your love brings you a vivacity and sense of joy which transcends the ordinary world, as Wilde so beautifully expresses, you could take a hint or two from this letter as to how to pen a romantic letter that will make your lover swoon.
Johnny Cash Love Letter to June Carter Cash
aletterforthee.tumblr.com
Sample Lord Randolph Churchill Love Letter
Robert Burns Love Letter Free Download
Sample Ernest Hemingway Love Letter to Mary Welsh
Gustave Flaubert Love Letter to Louise Colet Example
yourtango.com
Sample Love Letter of Ludwig Van Beethoven Free Download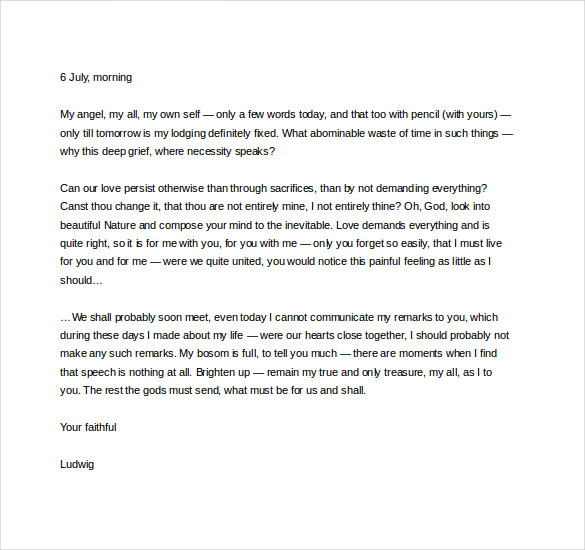 fastcodesign.com
If you have any DMCA issues on this post, please contact us!