From time to time, you may be called upon to write a reference letter for a colleague. In that case, you may have need for reference letter templates to help you with the task of writing. After all, these templates can easily give you a basic framework to make the job easier.
When it comes to writing these kinds of letters, it is important to keep in mind that they are effectively character references for the subject of your letter. You are meant to be extolling the subject of your letter to whomever your recipient may be, much like a resume, albeit for someone else.
Social Work
Personal Reference Letter
Volunteer Work
Professional Work Reference Letter
Work Ethic Reference Letter
Accountant Work
How to Write an Employee Reference Letter
One kind of sample reference letter is for referring employees. Some of the steps for writing such a letter include:
Start by including your name and contact information at the top, along with the date of writing the letter.
Then include the same for the recipient of your letter.
In the body, after the salutation, be sure to mention your employee's skills and accomplishments that make him an attractive hire, similar to adoption reference letter templates.
When ending the letter, be sure to include your name and signature so as to make the letter authentic.
Tips for Writing a Work Reference Letter
As with other templates, there are tips to improve your reference letter format. After all, there are always some things you can do to improve your use of these templates.
Remember to be polite. Presumably, your letter will be addressed to an equivalent in another company, so it pays to be polite to your recipient so as to make a better impression.
Format your professional reference letter templates properly. This can serve to make your recommendation more powerful, by establishing yourself as someone with attention to detail.
Keep your letter simple. Your letter is a fairly simple thing, so it pays to keep things simple and stick to the subject of promoting your employee as much as possible.
Formal Work Reference Letter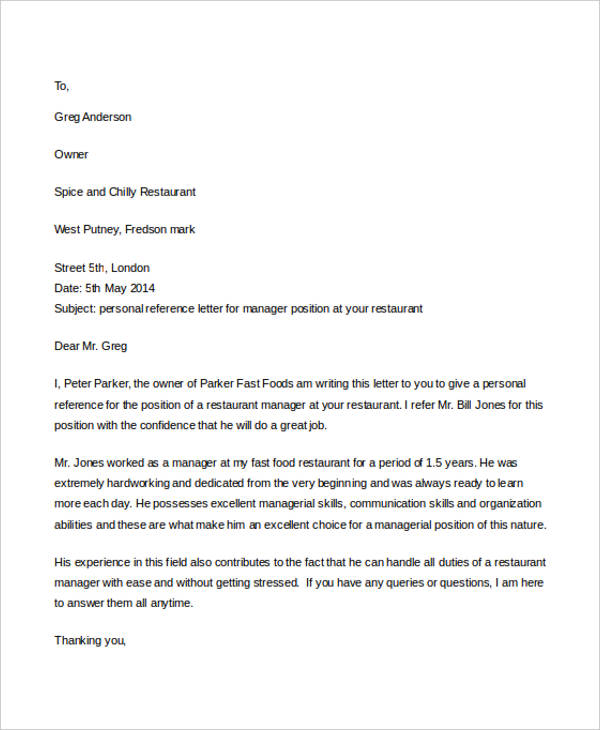 Standard Work Reference
Difference between Experience Letter and Reference Letter
At first glance, you might assume these kinds of letters to be identical. While they are similar, they are hardly identical, as you might see in reference letter examples. This is unsurprising, considering these kinds of letters have fairly different scopes and aims.
Experience Letter
Testifies only that someone worked at a given company, and has experience.
Is neutral, does not make a judgment one way or another.
Usually work-related, only used by previous employers.
Usually written by the employer's organization so as to provide information about that particular employee.
Reference Letter
Emphasizes the responsibilities of a former employee, as well as skills demonstrated while working there.
Provides an analysis of one's strengths and weaknesses, as it is a character reference letter template.
Not limited to employers, one can have reference letters written by old teachers, or specific supervisors at the previous job.
Always written for a particular individual, by another person, so as to benefit the subject of the letter himself.
Of course, you should be aware that these are not the only letter templates available here. If you should need more, you can find them elsewhere on the site.