Letters
11+ Letter of Introduction Templates – PDF, DOC
It isn't easy to talk to someone you have only met for the first time. Opening up to them, especially when you want to talk about smart goals and careers, is often quite a difficult task. But a sample letter of introduction letter template can help you talk more about yourself in a more comfortable way.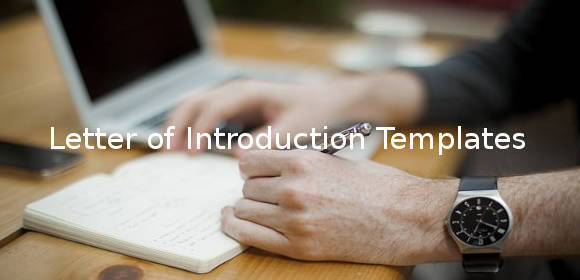 This type of Thank You Letter Templates helps you to talk about a number of things: your career goals, your career objectives and your expectations as a professional.
Business Introduction Letter Template
New Restaurant Introduction Letter Template
Letter of Introduction Templates
A letter of introduction is written when you want to introduce yourself to a person. You can write about your area of expertise and your interests. Make your letter short and direct. It can be about job referrals or request assistance with a job search. The letter is generally written to a prospective employer or a person whom you think may guide you to expand your career. Take note of the following points if you are writing a Letter of Introduction:
Introduce who you are?

Why are you writing the letter?

Write in short and direct
You can check out the Letter of Introduction Templates for ideas to help you out in writing a Letter of Introduction.
Letter of Introduction Template
Company Introduction Letter Format
Free Trading Business Introduction Letter
Company Introduction Letter Sample
Editable Company Introduction Letter Sample
iesystems-inc.com
Business Introduction Letter Example
buzzle.com
Introduction Letter to Clients for New Employee
esampleletters.com
Sample Letter of Introduction Template for Students
agcareers.com
Letter of Introduction Template For Scholarship
nkss.sd73.bc.ca
Free Marketing Letter of Introduction Template
The letter template is often simple to write; it helps to bring put a clear picture of who you really are. Download a free sample template in word format and use it to write a personal introduction letter.