There are certain behavior settings which we must conform to without any mistake. Expressing a thank you after a job interview is one of those untold rules one must abide by. It does not matter you get the job or not, you must not forget to perform your job. To make things easy the thank you letters After Phone Interview are now daunting in websites for you to use.
How to Write Email Thank You for Phone Interviews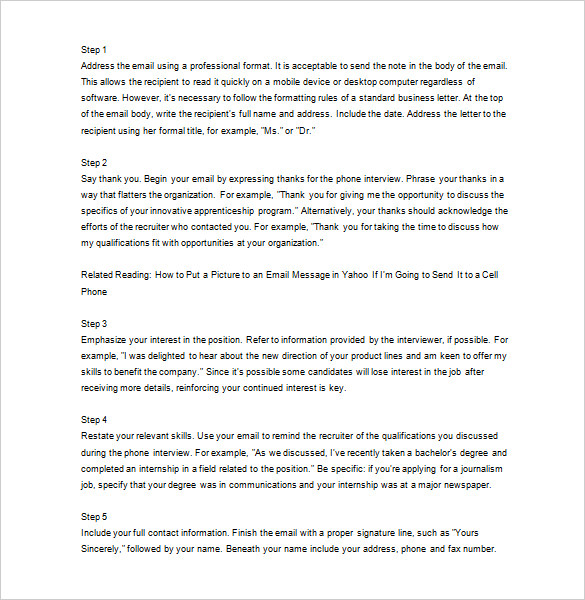 Printable Thank You Letter After Phone Interview Project Manager
Thank You Letter After Phone Interview Teaching
With these thank you letter templates in hand, you won't need to spend much time thinking and wasting. These are available with free word tool in excel and PDF download format. Be the exception in this world where hardly anyone cares about the nitty gritties of the commercial periphery.