Patterns
13+ Arabic Seamless Patterns – Free PSD, PNG, Vector, EPS Format Download!
The Arabic seamless patterns are a compilation of images of distinctive impression greatly influenced by the mughal rulers. Its artistic geometrical layout that radiates symmetry and equanimity, appeals to the on lookers. Some of the designs with an ancient lineage are complimented by contemporary designs, that give it a strong style statement. Download these patterns and adorn you projects to give it an exquisite 'Middle East' signature. You can also see Golden Seamless Patterns.
Awesome Arabic Seamless Pattern Download

The template here reminds of a gorgeous mosaic wall of an Arabian house where it's usual to find stunning floral backdrops that render a classy beautiful aura to the entire room.
Premium Arabic Seamless Pattern For You

You are getting a beautiful imagery of seamless Moroccan pattern here which has come up with an elegant yet mystique touch to it, sweeping you straight to the world of Arabian Nights!
12 Premium Arabic Seamless Patterns

This template here brings you the best collection of Islamic patterns highlighting on all the important icons of Islam culture like the Eid moon, the mosque, dome and many more.
Arabic Seamless Pattern Download

A close look at the famous Arabic architecture will disclose brilliant designs by geometrical patterns and this template here flaunts the same amazing spirit of geometrical beauty with its artsy hexagons.
3 Arabic Seamless Pattern For You

The intricately designed flowers depict the authentic Arabian theme with élan and the choice of colors speaks of rich taste and sophistication. You can anyday use these patterns for your website or blog.
12 Arabic Seamless Patterns Download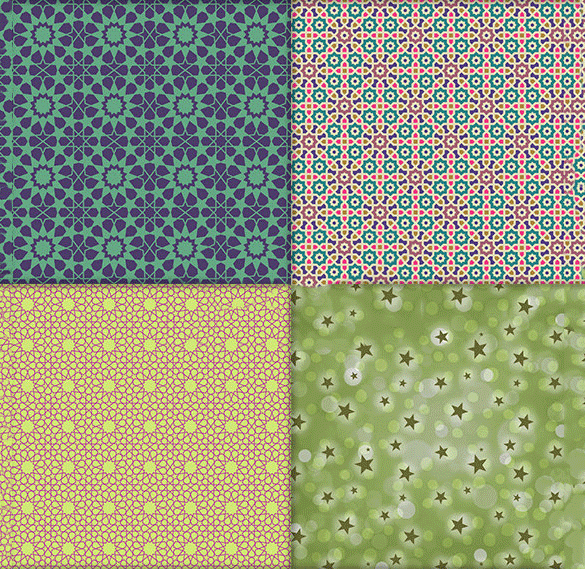 You are getting a rich collection of amazing Arabic seamless patterns here with everything that reminds you of the elegant aura of the Middle East like the Eid moon, intricately drawn flowers, geometrical patterns & many more.
Astonishing Premium Arabic Seamless Pattern
10 Arabic Geometric Seamless Patterns
Abstract Arabic Seamless Pattern For You
10 Vector Arabic Seamless Patterns
Premium Arabic Seamless Pattern Download
Amazing Arabic Seamless Pattern
6 Vector Arabic Seamless Geometric Patterns
24 Arabic Seamless Digital Patterns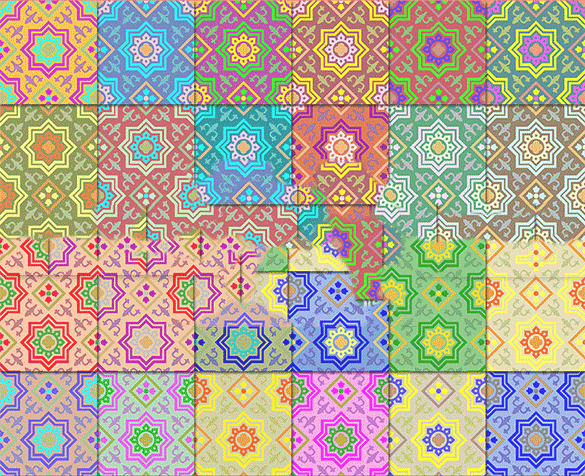 These seamless patterns give a strong feeling of infinity. It propagates serenity and calmness in the eyes of the beholder. Elegance and style exuberates through these patterns. Look not beyond; go ahead and print these patterns to bring that everlasting memoir into your projects.