Patterns
118+ Kids Seamless Patterns – Free PSD, PNG, Vector, EPS Format Download!
Kids seamless patterns are a varied range of kid s appealing patterns set up on a soft color to give it a cuddly look. This template illustrates child friendly figures woven into patterns which instantly captivate the child in you. Download these patterns for your kids and use them in their school projects. It will surely enhance the look of your kid's project. You can also see Triangle Patterns.
Kids Seamless Pattern with Sea Life

This template has brought alive the exciting sea life in its own amusing way through cartoon representations of various aquatic animals like sea horse, starfish, crab, fish and so on.
30 Kids Seamless Patterns Premium Download

You are getting an amazing array of colorful kid patterns here – ranging from the tiny cheerful boats, to the little pink miss to the cute bunnies to stars to flowers to balloons and what not!
14 Kids Seamless Superhero Patterns

There is no kid who is not amazed by the superheroes and these 14 kid seamless superhero patterns would be wonderful for your kid blog- from Spiderman to Batman to Superman- you have every hero here.
Kids Seamless Pattern with Bears

Teddy bears are synonymous with childhood and hence this template carrying seamless patterns with teddy bears seem so apt for a kid pattern texture. You have these cute bears in many vibrant shades.
Kids Seamless Patterns Premium Download

This template here looks like a perfect replica of the life under water thanks to its cool blue background. The colorful assortment of various aquatic species bring further life to the overall imagery.
14 Spiderman Kids Seamless Patterns For You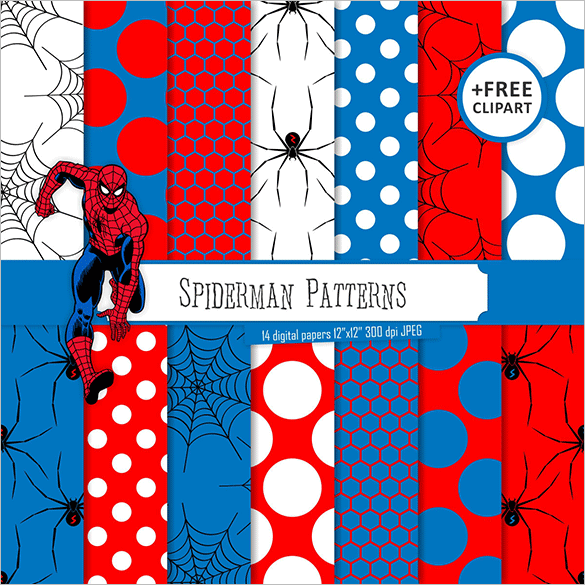 When it comes to the most popular superheroes Spiderman is obviously the top-voted option and this template here has smartly catered to that popular response with 14 smashing Spiderman patterns.
School Kids Doodle Seamless Pattern
Seamless Kids Patterns Premium Download
14 Digital Paper Batman Kids Seamless Patterns
4 Seamless Colorful Kids Patterns
8 Seamless Patterns For Kids Premium Download
10 Assorted Cute Monsters Kids Patterns
Seamless Kids Circus Background Pattern
6 Kids Seamless Pattern Premium Download
12 Despicable Me Seamless Patterns For Kids
A universal pattern for kids in all seasons. Let your kids choose their favourite pattern for their project among our varied collection. Kids' seamless patterns surely are evergreen in any weather. These exude a peppy and a chirpy feeling. These patterns speak to the child's eyes .Use these patterns for child friendly projects and get popular among kids instantly.