Patterns
Snowflake Patterns – 23+ Free PSD, Vector EPS, AI Formats Download
Snowflakes are the most pleasing and the most beautiful phenomena all over the world. The falling of snow has been always attributed to bring ample of happiness and laughter and enjoyment along. Snow time is probably the best times for those people when it is occasional and in certain levels that they are already prepared of. Watching a snowflake drop down on the ground as it begins to melt after sometime is a heavenly experience for those who feel it. It is the most beautiful phenomena of nature and nature lovers love to have those different snowflakes as their memories to happiness. Snowflake Templates are seen as many different types though the shapes that they are made or symbolized as, are very different from those in reality. Upon hearing anything related to snow you know it is automatically related to winter, Christmas leisure or the perfect white fluffy scenery scattered all around. Snowflake patterns are therefore nothing but the visualization of this process into beautiful forms. Snowflake patterns area as beautiful as any other patterns could ever be. They are so pure and soft and fluffy looking gestures of enjoyment. Free Snowflake pattern templates have evolved over the time and they are available fairly easily over the internet as different format templates in svg, psd and png etc. they are available free of cost and also as separate vector packs on many different websites.
Amazing Snowflake Pattern Design Download
24 Stunning Vector Snowflake Pattern Download
Seamless Snowflakes Pattern Download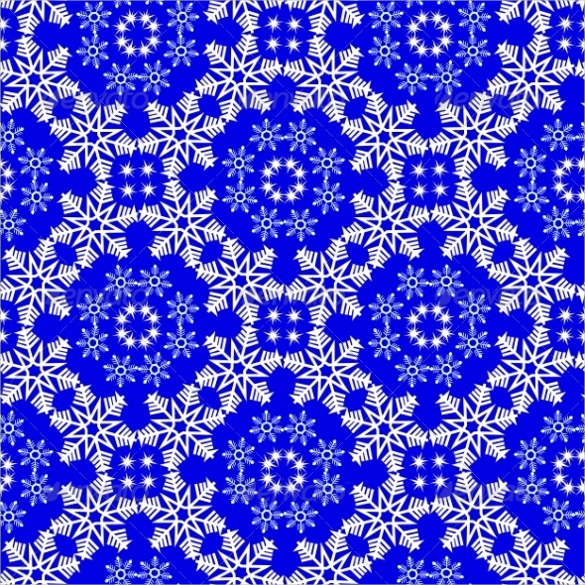 4 Snowflake Pattern Set Download
Beautiful Snowflake Pattern Set
Beautiful Bright Winter Snowflake Pattern
Decoration Snowflake Seamless Pattern Set Download
12 Flat Design Snowflake Pattern
Paper Snowflake Patterns Download
48 Amazing Snowflake Pattern set Download
Colorful Snowflake Pattern Download
Digital Paper Snowflake Pattern Download
Ornamental Snowflake Pattern Design Download
Christmas Snowflakes Pattern Design
Blue Snowflake Seamless Pattern Download
12 Beautiful Abstract Snowflake Patterns
Holiday Snowflake Pattern Download
Winter Snowflake pattern Design Download
Crystal Snowflake Pattern Download
Vintage Style Snowflake Pattern
Flat Snowflake Pattern Design Download
Awesome Snowflake Pattern Download
Simple Snowflake Pattern Download
There are lots of different types of templates available in the market, a few of them are mentioned below.
> Traditional Snowflake Pattern Templates
These types of templates include those that are related to traditional styles of snow and their imagined styles of snowflakes that fall.
> Star Snowflake Pattern Templates
Snowflakes have way long been related to star like patterns or any pattern that forms itself out as a star. These types of snowflake patterns(star wars Snowflake Pattern) are the most readily available while also being the most common types that exist in all categories.
> Themed Snowflake Pattern Templates
These include the snowflake styles that have evolved over time. They include different movie themes that can be made into snowflake patterns like Frozen, Star Wars etc.
> Christmas Snowflake Pattern Templates
Since snowflakes are most of the time associated to Christmas and its offerings hence snowflake pattern templates including deer, sledges, gifts etc are also very common and are also the most widely used. They are full of the most types of variety in them.
> Basic Snowflake Pattern Templates
These include the most easily available patterns that can be the most easy to make and develop. They contain the aim of such High Quality Pattern templates that can be made by even kids who try to have them with excitement. The uses of such templates vary accordingly. They are the most popular and most used when it is winter or when Christmas is near. Most of these templates are used as mere expression to signify that the season is nearing. They are also used in any event related to snow. They are used widely in many projects by students and also in any promotional winter deals by different companies. For those who just cannot do with the simply available templates, they can make their own paper snowflake pattern template, take it's picture or give snowflake type effects to any normal one. We can help you how to create a template of your own in the following way. Firstly, you need to have a square piece of paper and then fold that paper into half diagonally. After you are done with folding, you need to fold the made triangle into half again. After you are done with this, you need to fold the paper in thirds. Next you can slash off the extra paper that is showing from the bottom. Now your triangle is ready to be made into a snowflake. You can create any number of shapes and any types of shapes along the corners of the triangle and color them black. You can even make Simple patterns and designs that follow around the outline of the triangle's corners. Next you need to shad those patterns that you made and cut out those shaded parts. In the end you can unfold the triangle to have your very own snowflake pattern. Now you can take its picture and use Adobe Photoshop o give it even more snowflake type effects and make it look like a professional snowflake pattern template. You can use these steps to create a snowflake scatter brush to go along with your canvas. When you have loaded the snowflake pattern as an image in Adobe Photoshop, change its colors to a darker mode hence invert the colors. Next click edit and define the brush preset and give it any name. Now open any image on which you want snowflakes. Go to brush panel and select the snowflake brush name. While you click and drag at the image canvas, you see nothing but the brush being used as a stamp over the image. Hence in the next step you need to go to the brush panel in order to some setting and make appropriate changes to it by switching to Shape Dynamic, 'Jitter'. Now the brush is randomized, you can set scatter to 250 and turn both axes checkbox. The snowflake is now in the center. You can now transfer the set to flow as 50% and the opacity will change. Now go to the brush panel and set the spacing and speed to 100. The brush is custom made and you can now use it anywhere in any size to have your template made!
> Tips
While changing brush dynamics, set the angle jitter to 100 for the best work.
> Dos and Don'ts
While folding the triangle after the second step, make sure that you fold one to the front and the other to the back.
Do not make too sharp folds this will end up giving lines in your snowflake pattern and might show while you are taking its picture to convert it into a template.