Letters
11+ Love Letter Templates to My Husband – DOC
Your husband is a person with whom you have promised to spend your whole life with. Thus he also deserves to know what his wife's feelings are about him. This can be only done by writing a nice love letter to your husband and also you can use love letters for him.
This letter is bound to bring a smile on his face when he reads the letter at the end of a hectic day at the office. We are here to help you out in this task. Plenty of modifiable templates and examples of such sample love letters are present to aid you in writing such a letter to him.
Love Letter for Ex -Husband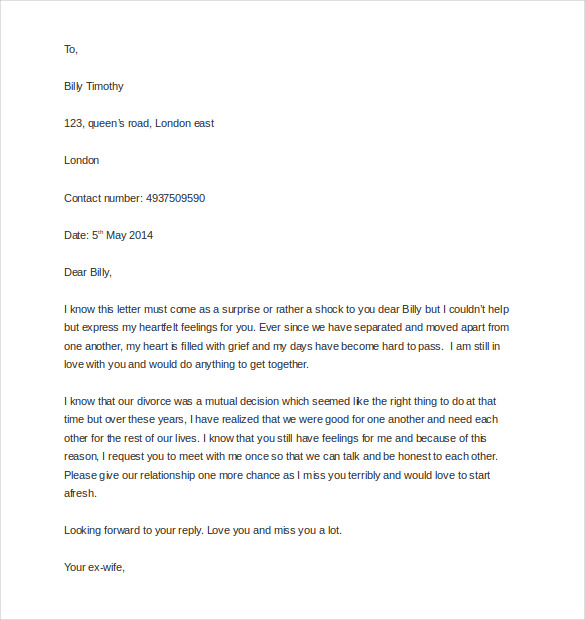 hubpages.com
Do you still have feelings for your ex-husband? Then a letter telling him how you feel would be the best way to go about it. This letter has been written in a simple fashion, and you could use it to tell your husband that you miss him and that you still love him despite the separation. Following the example of the letter, you could ask to meet with your husband to talk things over, and to see if you can pick up where you left off. You may also see Famous Love Letter Templates.
Romantic Letters to Husband
unveiledwife.com
It is important to keep the fire burning in a marriage, and more often than not spouses forget to express their feelings for each other. If you want to tell your husband how much he means to you, and how nothing can come between the two of you, you can resort to this sample to write a letter that will fill your sweetheart's heart with love and warmth. You may also check out here Romantic Love Letter Templates.
Sample Love Letter to Husband
Love Letter to Woodbee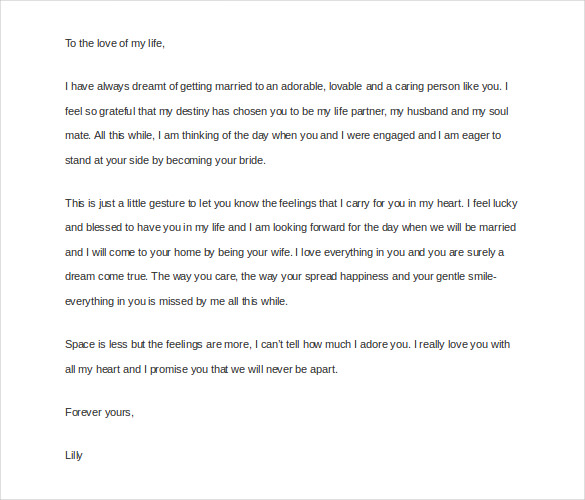 abeautifullittleadventure.com
If you are about to get married to the love of your life, you can write a letter similar to the sample. It would be a nice gesture to make him feel loved and wanted before you embark on this fantastic journey together. Like the letter, you can let him know that you cannot wait to be married to him and stand by him till death do you apart. You may also see Love Letter to Boyfriend Templates.
Sample Love Letter to My Husband on Anniversary
unveiledwife.com
An anniversary is a special occasion in any married couple's life and a letter which beautifully expresses the love you feel for your husband would be the perfect gift. Like this letter, you could write about how your journey has been so far, and despite many ups and downs, you're both still going strong. Through this letter you may write about all the little things you love about him in order to make him feel appreciated You may also see Letter Templates.
Free Love Letter to My Husband After a Fight
unveiledwife.com
Letter writing is one of the best ways to communicate and convey messages. Regardless of who the recipient is, even a husband, letters are always special. Looking for ideas for writing a love letter to your hubby? Well, we have handpicked love letter templates which will give you more than just ideas! You may also see Love Letter Templates to My Wife.
Love Letter to My Husband Far Away Example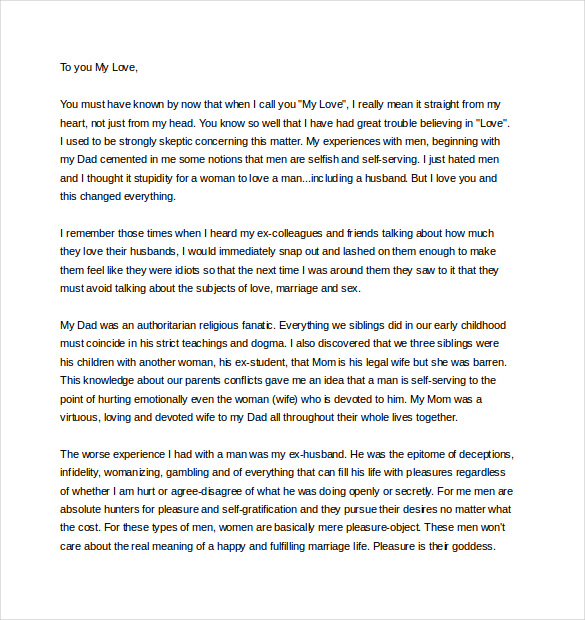 Free Apology Love Letter to My Husband
Best Love Letter to My Husband
handelgroup.com
Sample Sweet Love Letter to Husband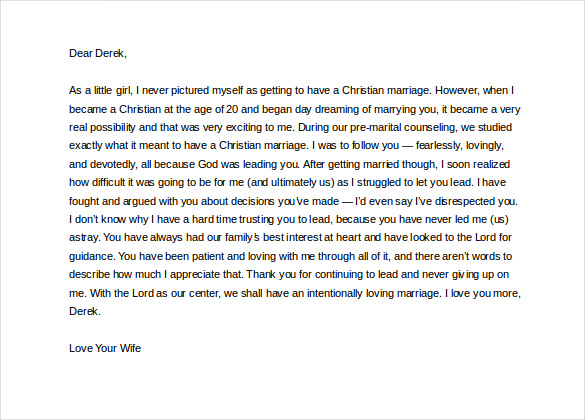 Happy Birthday Love Letter to Husband
abeautifullittleadventure.com
Sample Christmas Love Letter to My Husband
If you have any DMCA issues on this post, please contact us!