The below-mentioned Creative ID Business Card designs relieve you from those long wait times and lift your head up with pride. They are so cost effective and easy-to-carry around. Have a look at them before negotiating the deal with the hucksters in your area. With these blueprints, designing your Id card is a just a one-night job. Give your cards the gift of 'looking good' with these designs. After all, they deserve that. Let nobody forget you and your occupation now.
Restaurant Identity Card Template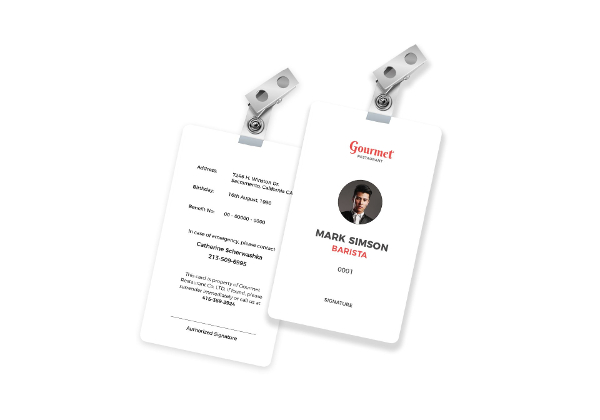 Sports Identity Card Template
Photo ID Card Template
Worker ID Card Template
Free Employee ID Card Template
Vertical ID Card Template
Sample Company ID Card Template
Office ID Card Template
Student ID Card Template
Blank ID Card Template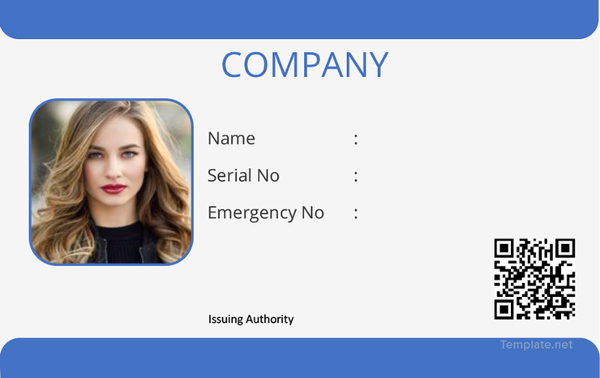 Free Blank ID Card Template
Simple ID Card Template
Professional ID Card Template
Security Guard ID Card Template
Corporate ID Card Template
Modern ID Card Template
Staff ID Card Template

Basic ID Card Template
Free Soccer Identity Card Template
Beautiful Creative ID Card Design
This ID card costs $6. It comes with 300 dpi resolution and other features including print-readiness and CMYK. All elements of this PSD layered file are editable and customizable.
Elegant Professional ID Card Design
This Lanyard Name Tag Badge Mockup costs $9. The pack consists of 6 PSD files with 4 background textures included. It comes with a high resolution of 3500×2000 px. You can also get a video demonstration of this on "how to use".
Simple ID Card Mockup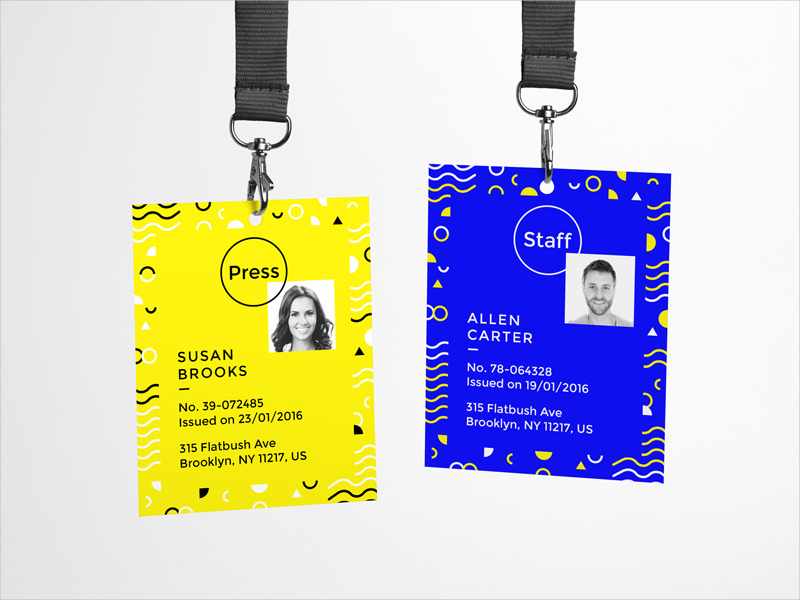 All the crafty friends out there. We are sitting on this beautiful design for a while. You can use this ID Card Template freely to present your corporate or event designs. This design is really worth showing.
Formal Corporate ID Card Design
This Corporate Executive ID card cost $6. It comes in amazing 10 modern colors such as yellow, red, pink, lemon, purple, green, gray, blue, etc. It is so easy to modify the dimensions and do other experiments as well. The pack includes one AI file, one EPS file, and a PDF.
Attractive Company ID Card Design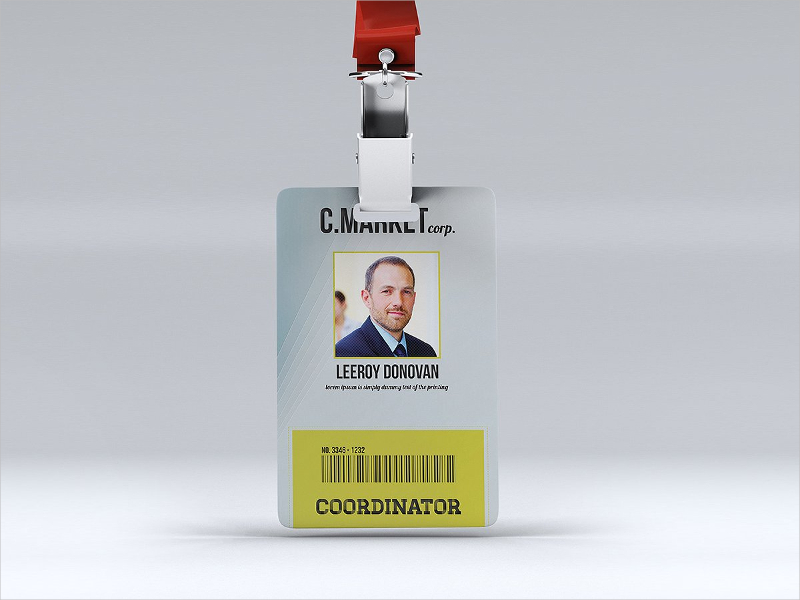 This Multipurpose ID badge costs $6. It comes with a high resolution of 300 dpi along with the CMYK color combination. The two photoshop source files size 3.5×5.5 in + 5.5×3.5 in. One will also get an extensive help file in HTML form.
Best Office ID Card Design
This corporate ID card costs $6. It includes one AI file, an EPS file, along with a PDF. It measures 2.13×3.39 in. The pack consists of 30 files. All graphics are in vector shape and are highly editable. It is print-ready and has CMYK color combination.
Software Staff ID Card Vector Design
A quick set of handmade cards. Designing these things would be an interesting task for any designer. If you love different interpretations on the use of your logo, go with some trial and error.
Awesome Business ID Card Design
This multipurpose business id card template measures 2.125×3.375 inches and comes with a high resolution of 300 dpi. The PSD format comes with a print-ready option and costs $6. Right from text to image and color, every element can be changed.
Electronic ID Card Design
Are you hoping for a much better work on your ID cards? Then this can be used for both business cards and identity cards as well. It is perfectly captured according to your requirements.
Travel ID Card Design
This Business Office ID card bundle costs $15. The samples of the bundle include bleed, trim, and safe zone lines. The pack includes a total of 69 files each of which measures 2.13×3.39.
Free ID Card with Magnetic Case Design
Modren Corporate Company ID Card Design
Have you ever thought of modifying your id cards, but couldn't do due to the lack of inspiration? Get inspired by the above and rebrand your Blank ID cards with fresh logos and some illustration works. These great business collaterals are too hard to choose from. Let your employees and other staff walk into your office in style with these cards.