Website Templates
50+ Construction Website Themes & Templates
Big or small – all kinds and types of small businesses – new and existing – have ensured they capture their footing first in cyberspace. The construction sector is no exception to this frenzy. Worldwide thousands of construction projects are in simple planning or progress stages. Construction firms have to heavily rely on their official websites to do the promotion and publicity. Well, for starters, you must deck up your website in any one of the many ready-made construction website templates!.
Much before construction companies can close buyers for any of their projects, they will have to ensure their website is stocked with ample visual materials of the project so that the potential buyers can be won over easily. Construction website templates are packed with features that showcase construction projects most professionally on websites! Perfect for civil construction companies and developers, with our hassle-free templates, your website will be coming soon and not under construction for long! You can see Construction HTML5 Templates.
Construction Coming Soon Project Website
portlandoregon.gov
Construction Website Header Template
Construction Company Bootstrap Landing Page Template
Construction Company PSD Landing Page Template
Free Simple Civil Construction Website Template
Free Construction Business Website Template
Construction Company HTML5/CSS3 Website Template
Free One Page Construction Website Template
BuildPress – WP Theme For Construction Business – $58

With the latest trends in the designing world, BuildPress is a premium website WordPress theme template for construction business plans. It is very easy to use and install with features like intuitive page builder, drag & drop interface, real-time customization options are available with different page layouts. It also has an essential grid gallery, sidebars, and widgets and is built on a responsive layout with a retina image display.
Construction Material Website Template
Building & Construction Business WordPress Website Theme $59
Construction Industry Responsive Website Design
Corporate Construction Agency WordPress Theme $59
Responsive WordPress Construction Website Template
Construction Architect Website Template
Construction WordPress Website Template
The Contractor Construction Company WordPress Theme – $48

With the latest trends in designing the world, the Contractor Construction Company WordPress theme template is used for the construction business. It consists of free download for the home builder designers. It is quite easy to use and install.
Construction Company Website Theme & Template
Build Design Construction Company website Template

The construction segment is no exemption to this fury. Concrete HTML5 website templates are packed with features that showcase construction projects most professionally on websites.
Construction Company Builder Website Template
Simple Construction WordPress Theme – $68

With high definition design, Simple Construction is truly a professional design for the construction business. Powered by bootstrap, the theme offers Aquila framework, premium image sliders, enhanced blog post layouts, numerous widgets, and multiple page layouts, optimized for SEO and is compatible with major browsers.
Architecture Construction & Planning Theme – $14
Architecture Construction Website Template
Tempus Responsive Construction WordPress Theme – $58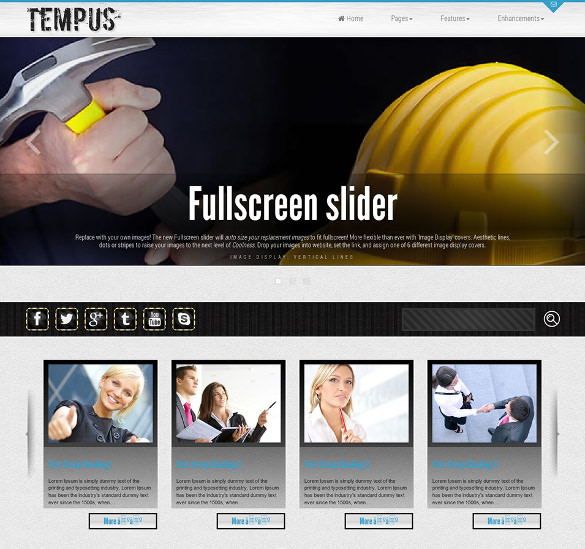 Building Construction HTML Website with Gallery Template $17

BuildPress is the finest website WordPress template for the construction business. Building Construction HTML5 Website Template consists of features such as home remodeling. It also has a vital grid gallery which is built on a responsive layout.
Exterior Design Construction Website Template
Marine Construction Website Template
Renovation – Construction Company Theme – $43

The Renovation construction website template in PSD is yet another great theme choice for websites of this genre. This particular theme contains more than ample well-fitted features and options – all of them combine and work together to improve the website's look and experience. Some plusses include unlimited color schemes, revolution slider, video documentation, widgets, cross-browser compatibility, and high-resolution images.
Under Construction Service Website Template
Portico Construction WordPress Website Theme $58
Best Creative Construction Website Template $17
Construction Developers Website Template
starbuildings.com
Home Builder Construction Website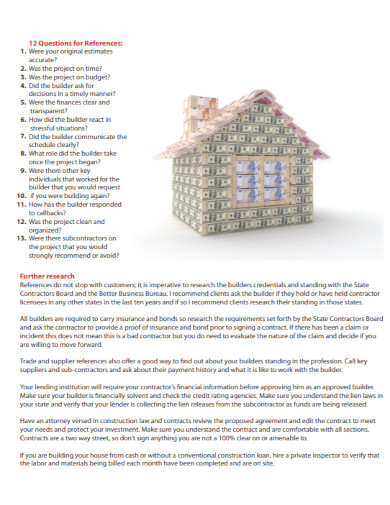 envirocenter.org
Construction theme is one of the choices for architecture designs, constructions firms as well as designing consultancies. Best Creative Construction Website Template in HTML5 is used up for road construction and construction sites.
Full-page display of photographs ensures that the customer's eye is drawn to it as soon as they access the site. SEO Friendly – Most IT software websites have a problem with competitive keywords. A harsh reality is if people can't find you, they won't buy from you. Trust these templates with their SEO-friendly coding to keep you among the top searches using various techniques like content marketing, inbound links, and more.
Site Features – If you are a construction expert that takes on exclusive projects for clients, well, then this particular excel website theme is apt for the purpose. The theme is a sort of a portfolio for builders – you can easily exhibit your works of the past and present. The theme is wired with options that promise a highly satisfactory website experience to the visitors.