Letters
22+ Newsletter Templates – PSD, AI, Vector EPS
Newsletters are unique styled informative releases that serve multiple purposes including the intended one. Newsletters are of various types and each one of them differs in style, content and release periodicity. Newsletters are prepared based on the commercial intention and the target audience it is intended to address. Sometimes even E-Mail templates are designed in such a manner that they can be used as a newsletter. Let us have a look at various types of newsletters.
Free Business Email Newsletter
Free Download
Free Corporate Email Newsletter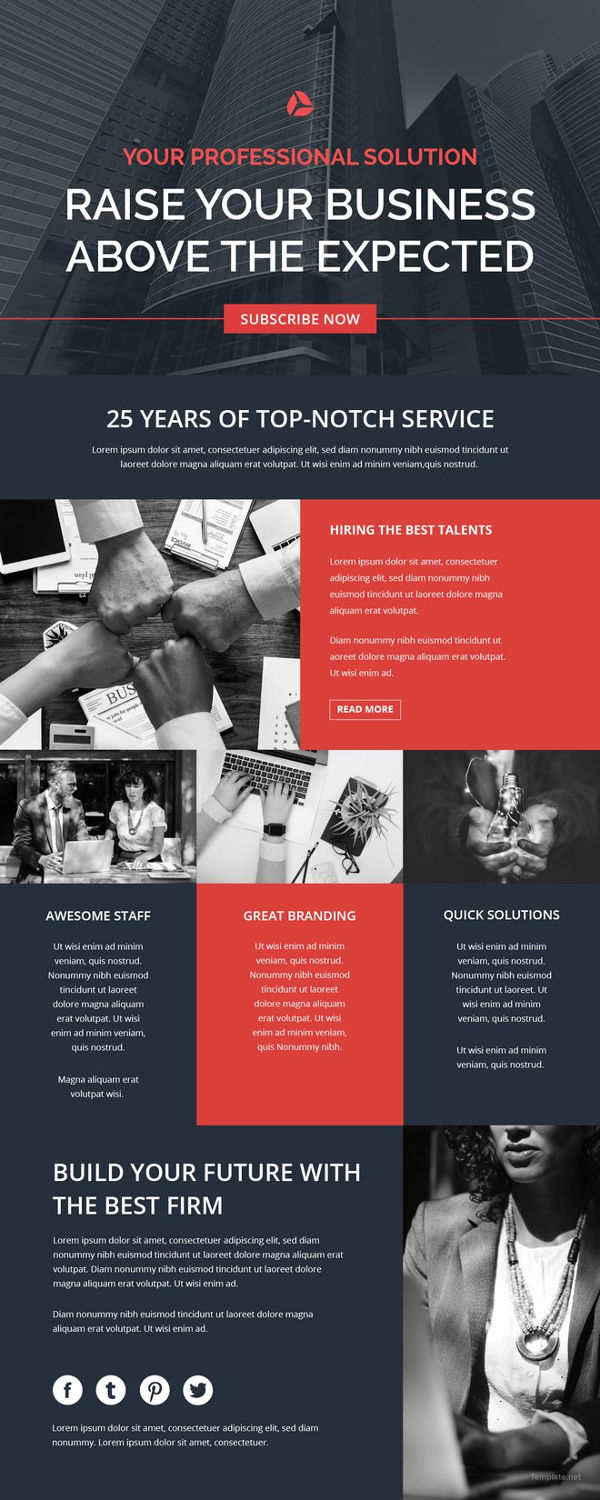 Free Download
Fashion Email Newsletter Template
Free Download
Restaurant Email Newsletter
Free Download
Free Wedding Email Newsletter
Free Download
Marketing Email Newsletter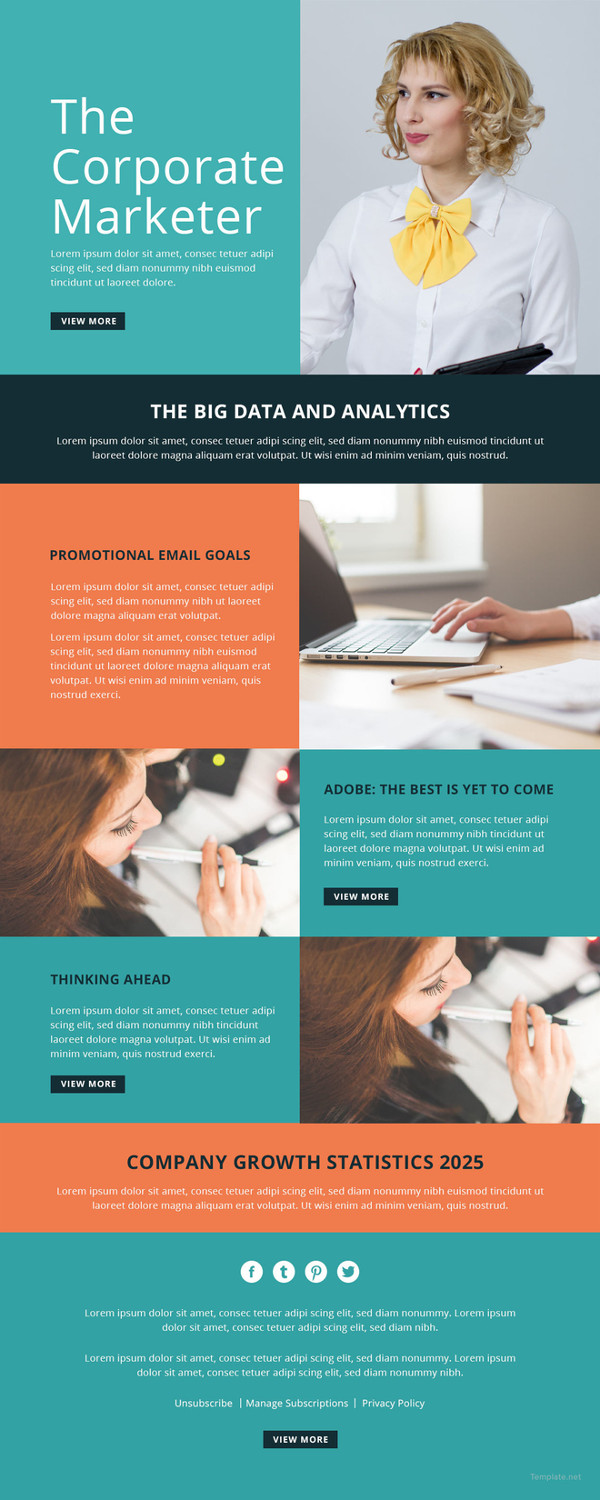 Free Download
Monthly Real Estate Email Newsletter
Free Download
Real Estate Email Newsletter Template
Free Download
Sales Email Newsletter
Free Download
Moroccan Spring Fold Out Newsletter
Basically a fold-out type newsletter, it is 17"x 22" A4 sized. It is folded twice, once vertically and once horizontally. The top left section acts as the cover of the newsletter.
Business Newsletter Organization Template
This is an elegant newsletter that provides space for pertinent information to be inserted. The cool colors used in this newsletter format adds to the professional look.
Business Newsletter Template
Typically a highly professional newsletter, it has 10 pages totally. It supports two fonts and is highly elegant by looks. The overall clean look makes it an apt business newsletter.
High School Newsletter in Reunion Card
Seasonal Email Newsletter Design Template
Photography Studio Newsletter Template
School Newsletter Template
Stress Newsletter Template
Multipurpose E-Newsletter Template
Christmas Newsletter Template
Eco Newsletter Template
InDesign Newsletter Template
Microsoft Word Newsletter Template
Spa Newsletter Template
This is a dedicated newsletter expressing SPA services offers to its customers. The stylistic way in which the newsletter is designed provides attractive information to rope in the targeted customers.
> Why to Use Newsletter Templates?
Newsletters mainly act as an advertisement tools for services and product from a commercial angle. People release newsletters to propagate their agenda or mission about a particular issue in which they have a strong belief. Another type of use that can be derived out of releasing a newsletter is to showcase a skill one possesses to the outer world and it may be for a single cause and for a limited period. Some newsletters are periodical and cover all happenings across many niches that are more societal in nature. Newsletters can also be organization oriented where the content gets restricted to a great extent.
> Who should have and Use Newsletter Templates?
One basic question that prevails in the minds of people is whom do newsletters benefit. While there cannot be a single answer to this question, in reality, the apt answer would be that newsletters address multiple sections of people in many ways. Where the newsletter is organization based, it benefits the employees of that particular organization in a major manner. If the newsletter is released with a societal intention, it addresses a vast majority of people in the society. When the newsletter belongs to a particular religion or sect of people, it benefits them with information related just to them
> What Benefits you will get with Newsletter Templates?
Newsletters offer many benefits to their respective audience. There are different types of people who live among us who depend on reliable information which flows in a consistent manner. Newsletters that are social in nature, carry so much information that belongs to the various aspects of the society which benefit the social welfare organizations and people who require their help. Newsletters provide pertinent information pertaining to the specific area it is intended to address. It enhances the knowledge of the targeted readers by providing information in an attractive and interesting manner. The information thus shared is believed to be genuine.
While the above are few samples for different types of newsletters, there are many more kinds that can be effectively used. Some newsletters include Letter Templates to address the reader in a personalized manner so that the personal touch it provides increases the value of information intended to be communicated. You can also see Christmas Newsletter Templates.
More in Letters