Email
28+ Newsletter Template – Free PSD, AI, Word, PDF Documents
Unlike newspapers, newsletters usually concentrate on a specific topic rather than various topics. These topics should be informative enough to add value to whoever will be reading the newsletter. Anyone can create and use a newsletter template without restrictions. This is why different companies, businesses, clubs and even churches publish their own newsletters.You do not have to be a newsletter organization to create and distribute them. You can also see Teacher Newsletter Template.
Those who create newsletter templates always have a goal in mind. They either want people to know about them or visit their websites. Although most people do not read newsletters, you can still create yours in a way that will be beneficial to your business or company. You have to concentrate on content that aims at achieving a specific target or solving a specific issue. There are different designs you can use to create the [newspaper template] you want. It will depend on what you think is best for your business.
Free Business Email Newsletter
Free Download
Free Corporate Email Newsletter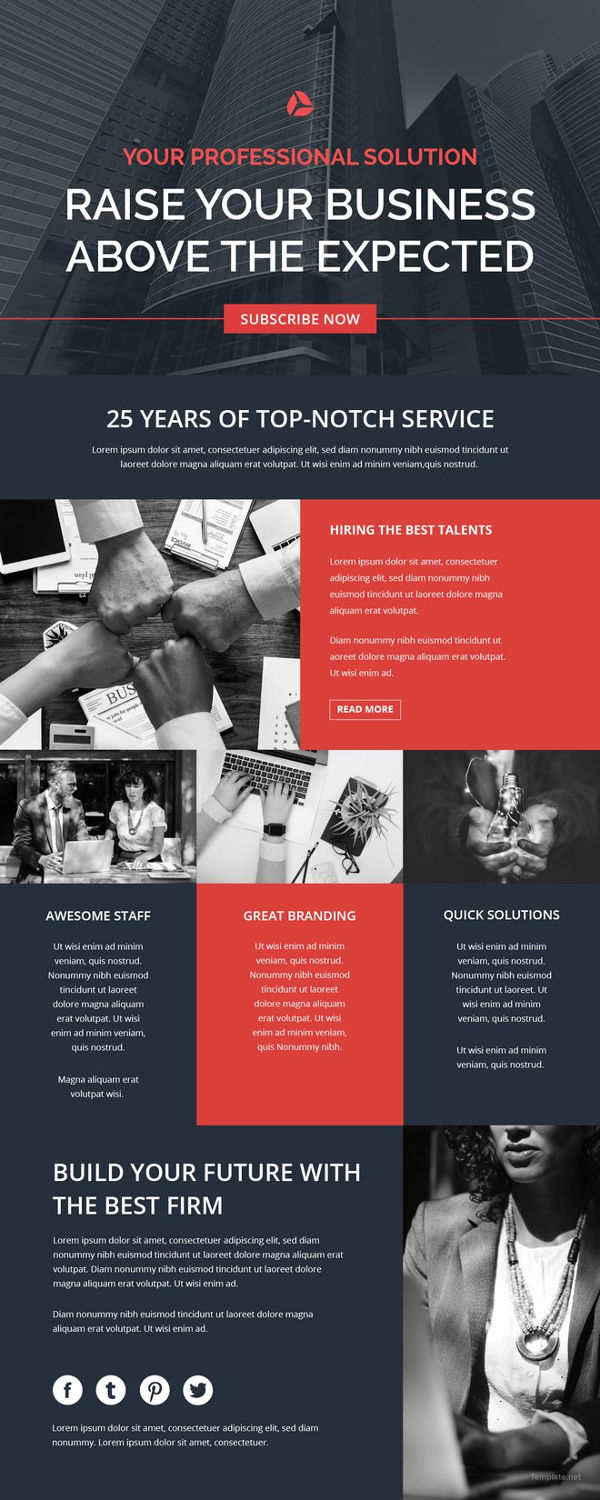 Free Download
Fashion Email Newsletter Template
Free Download
Photography Email Newsletter
Free Download
Product Email Newsletter
Free Download
Travel Email Newsletter Template
Free Download
Restaurant Email Newsletter
Free Download
Free Wedding Email Newsletter
Free Download
Marketing Email Newsletter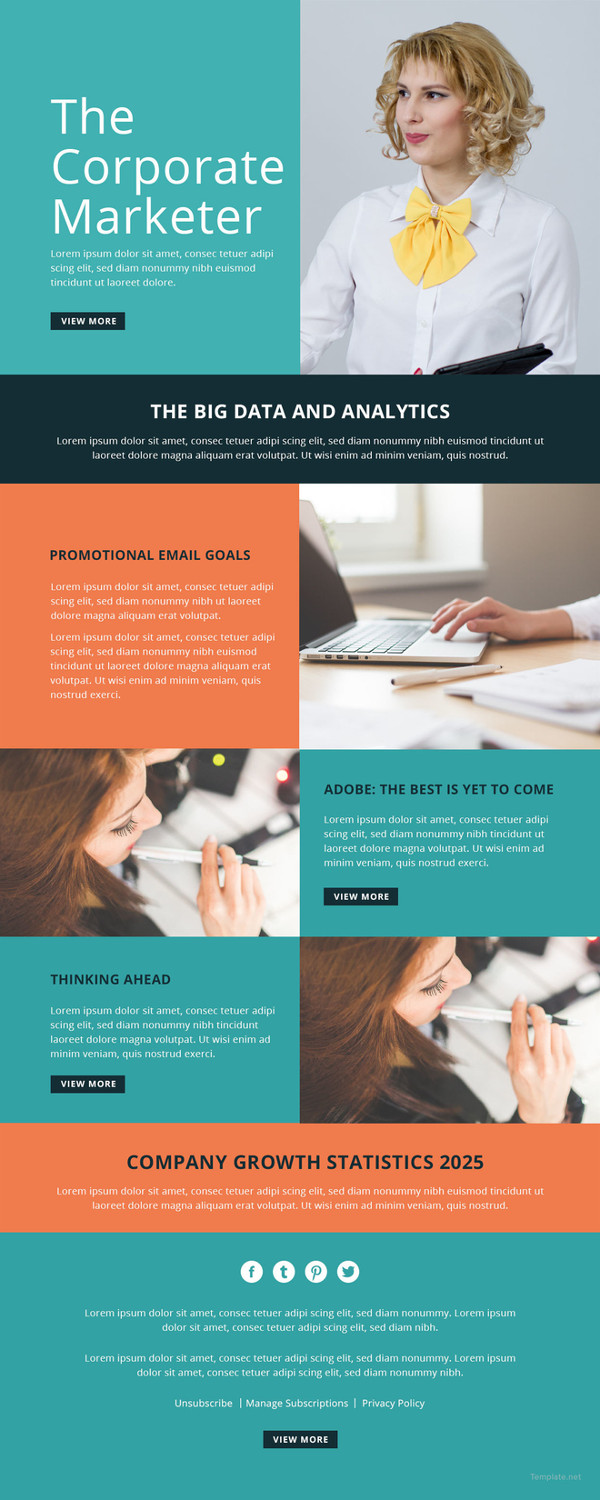 Free Download
Monthly Real Estate Email Newsletter
Free Download
Real Estate Email Newsletter Template
Free Download
Sales Email Newsletter
Free Download
Online Newsletter Template
cpa.ky.gov
School Newsletter Template
schools.cbe.ab.ca
Preschool Newsletter Template
obparks.org
> Online Newsletters
These are created and then distributed online. The distribution is mostly done through emails and one has to subscribe in order to receive them. Some of the companies or associations who create the newsletters use web bugs to determine who opens them and who does not.
> Printable Newsletter Templates
These are usually created and then printed on papers before distribution. They usually target a specific group of recipients like students or even teachers and employee of a particular company. You can also see Preschool Newsletter Template.
> Microsoft Newsletter Template
You can use either Microsoft word or Microsoft publisher for this type of template. Like all the others, you can choose to distribute the newsletters online or print them in hard copies after publishing.
Christmas Newsletter Template
thebassettfirm.com
Church Newsletter Template
lifeway.com
Company Newsletter Template
catalogue.pearsoned.co.uk
Annual Newsletter Template
nrcscreditunion.org
> Uses of Newsletter Templates
You can create newsletters and sell them to earn some money. This will ensure that you refund the money you used on resources like printing and still make profits. For this, you will require a group of dedicated subscribers who would not mind paying for the newsletters on a regular basis.
Sending or distributing newsletters is one of the best ways you can use to advertise yourself. Although it does not reach a very large number of people, it is still a good marketing strategy. You can use it to give your business exposure and solidify your branding. You can also see Company Newsletter Template.
Most companies who publish newsletters always write about themselves. These newsletters always have news about the companies and any events the companies may be planning. Some even go as far as including their contact information on the newsletters. This is a good way to market your image and reputation among your peers. From the newsletters, the society views them in a certain way, which is mostly a good way.
One Page Newsletter Template
publishedandprofitable.com
Summer Newsletter Template
orleansunitedchurch.com
Family Newsletter Template
hopkinsmedicine.org
Project Newletter Template
ec.europa.eu
> How to Create a Newsletter
Click on "start" and then "Microsoft Office". From the drop down menu that appears, click on "Microsoft Publisher".
Once the publisher opens, click on "newsletters" from the many options that you will have. This will bring another set of options to choose from. You can pick a built in template or you can choose any of the blank templates available. Click on your choice and then click on "create".
Customize the page by clicking on the "color scheme" and the "font scheme" of your choice. These options are on the left hand side of the publisher page. If not, then you can click on "format" and then click on them from the drop down menu that will appear.
Click on "insert" and then on "text box" from the menu. Drag the text box to a place of your choosing and enlarge it to contain your content. You can also insert your logo by clicking on "insert" and then "pictures". Select the source of your logo from the menu that will appear and click on it. Chose your logo and then drag it into place.
Click on "publication options" and then select the design you want for your print out. You can go for one-sided designs or double-sided designs depending on what suits you. Click on the design you want and then click "ok".
Click on "file" and then "save as". Select the folder you prefer to store the newsletter in, and then click "save". Make sure you save it as a publisher document
World Bank Newsletter Template
siteresources.worldbank.org
Employee Newsletter Template
adfs.alabama.gov
Parents Newsletter Template
parents.fas.harvard.edu
Business Newsletter Template
nelsoncountyarts.com
Real Estate Newletter Template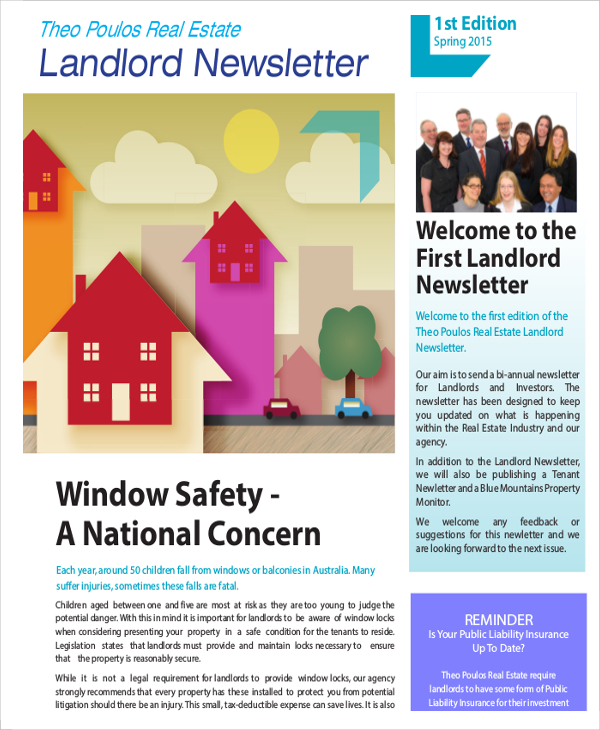 theopoulos.com
> Tips
Do not be afraid to customize the newsletter template. You can always use the "edit" tab to remove or add anything you want. You can also add pages to your newsletter or remove some pages as you wish.
Downloading a template from the internet will make it easy for you anytime you want to create a newsletter. Just make sure you download a free one from a trusted site.
Alternatively, you can create your own template the first time and then save it for future use. To do this, click on "insert" and then select "add to content library", then "ok". It will create your content for modification in future.
You can include the customer address on the newsletter template. This will make it easier when you are mailing and you will not need to include the address on an envelope.
> Dos and Don'ts
Use a catchy subject line when sending the newsletter via email. This will ensure that people actually open the newsletter and reads it.
Decide on the topic you want to write about and do research on it before you start writing. Do not just start writing not knowing the direction your content will take.
Give people the option of unsubscribing from your newsletters. This will help you keep only interested subscribers who will be active in reading your newsletters. You will not waste your time and resources.
Proofread your newsletter before sending. Do not send a newsletter that has a lot of grammatical errors or spelling mistakes.