Letters
Writing Template – 15+ Free Word, PDF Documents Download
A template is a prep-prepared framework, which serves as a reference guide to making something. A document that has both the standard first and last parts already filled in is a template in which you only input the variables accordingly. In this case, we can refer to a ruler as a template when drawing a straight line. You can also see Cursive Writing Template.
A template is a pre-formatted file and issued as a starting point for a new document. In web pages and sites, it is the framework used to create appealing sites. For example, many organizations today have templates prepared for various uses within the organizations. You can also see Writing Templates.
Creative Writing Template
Creative writing is the production of artistic work by the use of imagined and original ideas. Creative writing template is mainly used by authors of novels to make it easy to outline characters and scenes. Anyone who has tried writing knows that it is one thing having an idea in the head and another thing to bring it on a piece of paper. It is a challenge. A picture is a creative writing template. All you do is look at the picture and write what you see.
Report Writing Template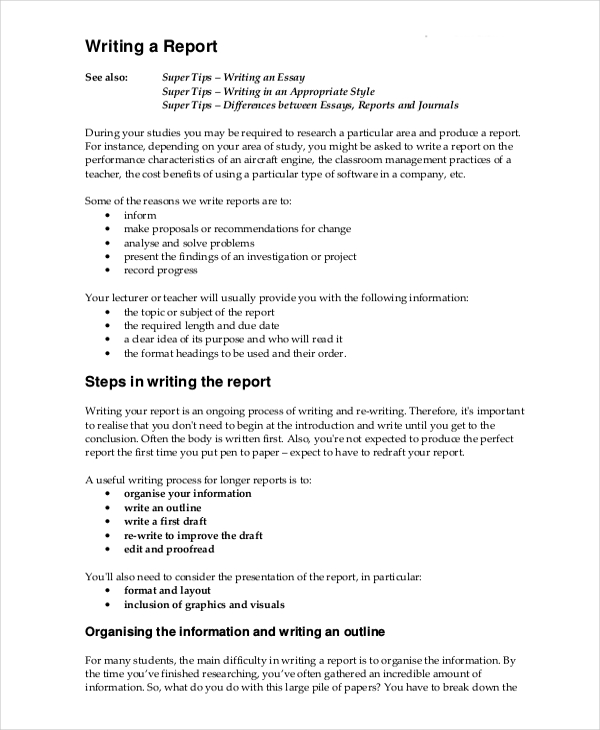 A report is an official document that brings to light an account of a particular matter that an official body or individual has thoroughly investigated. Depending on the nature of the investigation, reports can be of different nature and are usually conducted Quarterly, Midyear or Annually. The report-writing template offers a guide on how to present information in a clearly structured format.
It lays down the sections of a report, for example, it should indicate the investigation content, the actual methods used to gather information, findings, and recommendations. It is equally important for one to acquire report-writing skills to be able to use the Report Writing Template.
Letter Writing Template
A written form of communication from one person to another is called a letter. A while ago, most letters were conveyed through the post. While it seemed tedious, there were no other means, unlike today when there are several means and ways of sending written communication. Different types of letters require different types of letter writing templates. Letters can be formal, career, love and personal.
For example, official communication is written on a pre-designed letterhead. The title of the letterhead shows the origin of the letter and all the user does is to input information on the template. The notable difference with the letter writing templates is that all the letterheads of an organization bear the same information and it is you, the user to indicate the title and write the letter as you desire and file accordingly for ease of retrieval.
Essay Writing Template
cheri.com.au
An essay is a written document about a certain topic or several topics. The writer may decide to research on any topic of choice and write about it. An essay-writing template helps in breaking down essay questions so that the writer understands what is needed before they start to research or even write about the topic.
The essay should follow guidelines outlined in the writing template for proper flow. Most students find this tool quite indispensable while organizing essay ideas. The students can record references they find during their research process on the Essay writing template.
> What is a Writing Template?
A paper template is a form that expresses already pre-designed ideas. It is advisable to prepare a writing template as a timesaving skill. Work organizations have realized the importance of this skill and have invested in different types of writing templates. There are hundreds of documents to be prepared daily in a group and without the help of a paper model; a lot of time is wasted making headers and footers every time you make a document.
Some documents may look similar; however, it becomes easy to differentiate them by their pre-designed templates. Writing templates should be stored in a folder and titled accordingly for ease of retrieval. You can also see Grant Writing Template.
Script Writing Template
filmg.co.uk
Four Square Writing Template
studenthandouts.com
Resume Writing Template
grad.illinois.edu
Grant Writing Template
mrsc.vic.gov.au
>

Uses of the Writing Template
Writing templates are used to guide the writer on the steps and procedure to follow when writing the particular document. It is important to prepare templates for different types of writing to ensure saving valuable time. Every writer understands the importance of a writing template. Bloggers are known to use a predesigned writing template to help them write fast and save time. Organizations use their customized letterheads for formal communication, as well as writing business letters. You can also see Resume Writing Template.
Cursive Writing Template
k12reader.com
Obituary Writing Template
stevensonandsons.com
Story Writing Template
jfmueller.faculty.noctrl.edu
Narrative Writing Template
> How to create a Writing Template
Before you start your writing, be it an essay, a report or whatever type of writing, it is important to note all the key areas to be covered. Prepare the guide pointers to ensure you do not leave out important information. Every type of writing has a step by step of how to develop a writing template. For example, when writing an essay, it is important first to nail the title, the introduction, the body and finally the conclusion. You can also see Book Writing Template.
Biography Writing Template
macmillanreaders.com
Policy Writing Template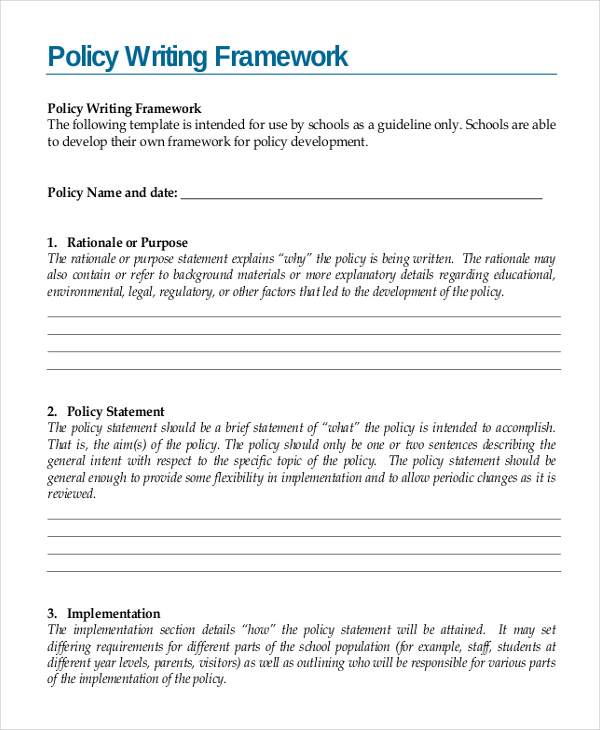 Speech Writing Template
wps.pearsoned.com
> Tips and Warnings of a Writing Template
A great tip in nailing a writing template is to understand the topic you are covering while a great warning is to avoid a lengthy background of the same. Important to note is the language to be used. It should be simple to understand such that any person can take the template and input the information required without difficulty. Avoid using fancy fonts, which may look innovative but impossible to read and use short sentences, as you would speak them. You can also see Four Square Writing Template.
> Dos and Don'ts of a Writing Template
Do not customize the writing template as it should be used as a reference point not only for you, but also for others working closely with you. Pre-printed writing templates should be labeled appropriately and avoid mixing them. Be cautious when using a writing template to avoid using it for the wrong information. Do not solely rely on the information on the writing template, do extensive research before your embark on your writing.