Menu
Monthly Menu
Menus bring a certain kind of comfort for customers and staff members. This rectangular, sometimes square-shaped document, contains the list of the products or services complete with prices that the business offers. Having a menu makes decision making easier for clients. And sometimes a planned food menu reaps benefits for the business owners, primarily because it focuses on particular meals or specialties. This article has professional, easy-to-edit monthly menu templates that businesses can use for their establishments.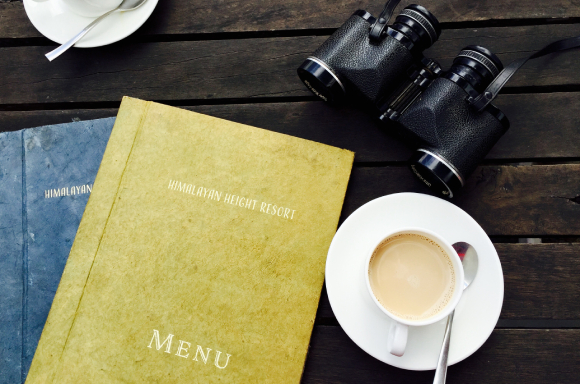 Table of Content
Creating a menu design from scratch can be a bother for many store owners. But there's no need to worry because here are some excellent and high-quality monthly menu templates you can use for your business.
1. Printable Monthly Menu Planner Template
Designating one color as the central theme of your restaurant menu planner is a good option you can take. The Printable Monthly Menu Planner Template uses purple and white to emphasize the content of the menu. If the color is too bright for your liking, you can still adjust it. Don't wait for anything else and click on the download button right now.
2. Vintage Monthly Menu Planner Template
Light colors mixed with darker shades produce an attractive motif. The Vintage Monthly Menu Planner Template features an organized content layout with two divisions for the different weeks of the month. With classy fonts, this elegant menu sample is convenient for busy entrepreneurs. Click on the download button to get a copy of this template now.
3. Modern Monthly Menu Planner Template
Showcase the specialty of your restaurant with the use of this excellent sample menu template. The Modern Monthly Menu Planner Template maximizes white space to display the food items for the upcoming month. Perfect for businesses that prefer changes in the menu every few weeks. Don't miss the opportunity and download this template this instant.
4. Monthly Wine Bar Menu Template
Match your theme with the color schemes of the products you sell by having this editable menu sample in your tab. The Monthly Wine Bar Menu Template has a hot and feisty color scheme complete with legible typefaces. The geometric patterns bring out a happy vibe to the menu template; so, don't waste your time looking for other examples and download this now.
5. Red Sushi Monthly Menu Planner Template
Family time can either be a dinner outside or a lunch out in a fancy restaurant. Wherever it is, the important thing is that the member of the family are together. If your business specializes in Asian food, you should try this restaurant menu template. The Red Sushi Monthly Menu Planner Template uses red, black, and white to give focus on the content of the menu. You can update the template when the shop has new meals. Seize the chance and click the orange download button this instant.
6. Christmas Chalk Menu Template
The yuletide season is fast approaching—cheery holiday songs and Christmas decors will now surround restaurants and food stalls. With that in mind, you can utilize a Christmas-themed menu for your business. The Christmas Chalk Menu Template contains a sophisticated design matched with minimalist graphics. Get this chalkboard menu sample for your company now.
7. Free Monthly Pizza Menu Template
Rustic, old school vibes make your pizza menu different from your competitors. The Free Monthly Pizza Menu Template produces a homey feeling to the viewers. The drawing-like icons on the menu's upper corner add a likable effect to the overall look of the list. Use this template for your pizza shop and click that download link now.
8. Free Monthly Coffee Menu Template in Word
Some store owners prefer minimalist designs on their menu or meal planner. If you favor black and white patterns over bright colors, then you should have a copy of this cafe menu sample. The Free Monthly Coffee Menu Template in Word has a posh and well-organized layout. Editable in five applications, including MS Word, the template is something not to miss. Click the button now.
9. Free Monthly Burger Menu Template
Greasy yet delicious burgers are beloved by many. People search for the meal to satisfy their hunger. If you have a burger stall or shop, you should have this excellent, high-quality burger menu in your establishment. The Free Monthly Burger Menu Template, with its black background, has a systematic outline complete with one delectable image. The contents are editable at your convenience; thus, leaving you worry-free. This template is yours forever when you click that orange download button.
10. Food Truck Monthly Menu Sample
Add vibrancy to your food menu planner by using yellow as the primary color motif. The Food Truck Monthly Menu Sample has a lively design format complemented by readable fonts and quirky graphic symbols. Attract more people by having this menu sample in your food truck and download it right this instant.
11. Monthly Menu Planner Template
Are you looking for a one-month menu planner for your food business? If that's a yes, then you came to the right place. The Monthly Menu Planner Template features a list of all the meals available for a certain month. The template, accompanied by cute graphic icons, has an organized layout. You need this file in your hands, so download it right now.
How to Create a Monthly Menu (5 Steps)
Step 1: Determine the Featured Meals

People often ask how important menu designs are for a business. And the answer is simple: menu (and menu designs) attract customers. Moreover, having a list of items, whether food, beverages, or services, makes settling on meal choices easier. So, when you're creating your monthly menu, figure out the highlighted food for the month.

Step 2: Select the Menu Theme

Menus come in all shapes, sizes, and of course, colors. However, choosing design materials that complement each other is better than having too much color and shapes. If your restaurant caters to family dinners or kids' meals, you should choose vibrant and happy colored themes for your menus.

Step 3: Have Appetizing Images

Images have a way of attracting different people. For your menu design, you should include a juicy, mouthwatering photo. Others prefer listing all the meals and nothing else, but adding a picture of the meal is also a good option. If you favor the latter, you should select appealing photos.

Step 4: Choose Legible Fonts

Whether you have a restaurant or a fast food store, you have a broad target audience. With that, pick elegant and readable fonts for your menu design. You can choose curvy fonts for the menu planner but make sure it's legible. Consider the readers of the menu when you're editing the template.

Step 5: Print the Menu Planner

When you've finished editing the menu planner, you can proceed with the next step. Have the menu printed and use thick card stock. Avoid choosing a thin-type paper for your menu design because it can tear easily. You also have the option of having a glossy thick card stock for your menu. This menu planner is also a marketing strategy for your business, so choose your design well.