Menu
4+ Monthly Menu Template – Free Sample, Example Format Download!
If you think that changing your menu every week could be a hassle, why not change it monthly? That way, you get time to prepare the menu and your customers do not get bored either. Now it is entirely up to you if you want to change the theme of your menu every month, or if you want the same look and just change the details. If you're planning to give this a try, you must take a look at Weekly Menu Templates. You can even download more than one Menu Templates Word and keep one for each month. That will allow you to keep your menu fresh and appealing. After all, a brand new menu calls for a brand new theme and template, doesn't it?
Table of Content
Monthly Menu Template
Multi Course French Menu Template Download

healthmonitor.com | Free Download
This Excel multi course French menu template has three offered items the first course, main course and the dessert. You can download this template to get a first hand French menu of your own.
Monthly Menu Planner Notepad Template Download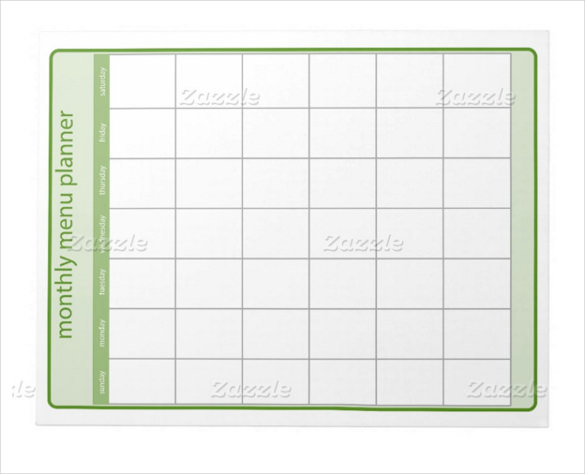 This Excel monthly menu planner notepad template comes in green near the edges and white in the filling cubes. This menu should help you out to come up with a schedule for your favorite dishes.
Monthly Menu Plan Calendar Free PDF Template Download

homeschoolcreations.com | Free Download
Monthly Menu Gluten Free PDF Template Download

squarespace.com | Free Download