Patterns
Tile Patterns – 30+ Free JPG, PNG, PSD, AI, Vector EPS Format Download
A tile is made out of hard-wearing such as stone, ceramic, metal, etc which beautifully covers floors, roofs, showers, and other objects. The dull appearance of the walls can be redecorated by the modish and attractive tile that can bring them to live. View of well-aligned tile on a surface represents sophistication and classiness as they are manufactured with the same intention. You can also see Tile Patterns Arranging the tiles in a proper form or style is a skillful art of human who love to transform the outlook of the surfaces into something creative and interesting.Tiles are found in many shapes, so there are many different types of tiles to choose from to plaster any surfaces. You can see Geometric Patterns
Ancient Mosaic Ceramic Tile Pattern
Tile Textures Pattern
Cross Tile Patterns
Ceramic Tile Pattern
Tileable Marble Textures
Tribal Tile Patterns
Star Floor Tiles
Bundle of 8 Tile Patterns
Varieties of Tile Patterns
Light Blue Colored Tile Pattern
Easy to Download Tile Pattern
Amazing Tile Pattern for Download
Attractive Tile Pattern for Download
Easily Download Tile Pattern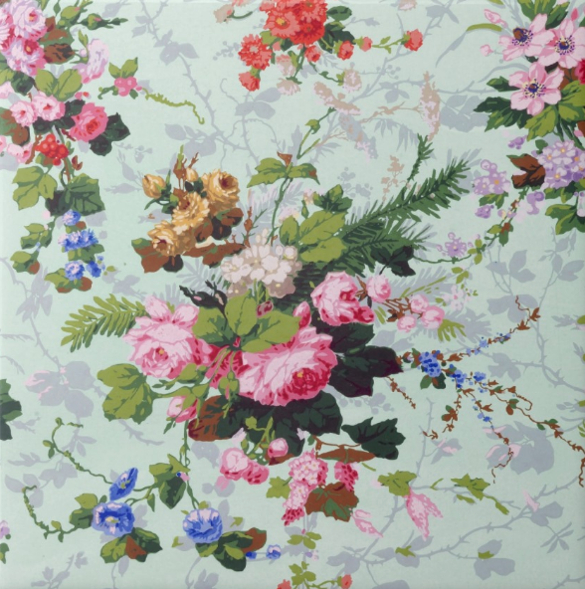 Simple to Download Tile Pattern
Seamless Tile Pattern for Download
Bundle of 9 Tile Patterns for Download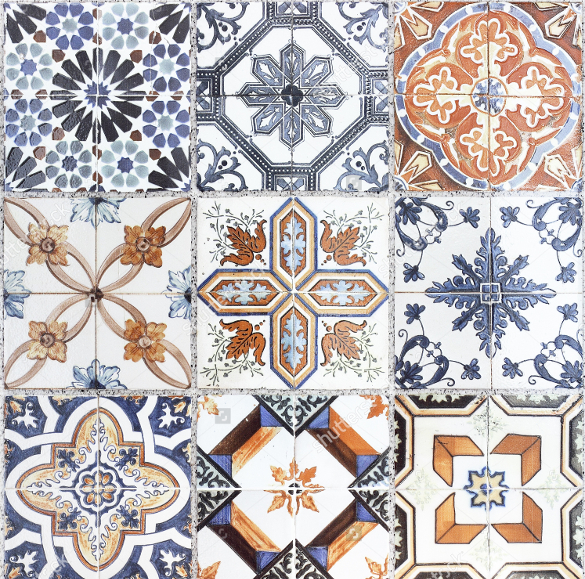 Purple Colored Tile Pattern for Download
Rounds Tiled Pattern for Download
Vector Tile Pattern for Download
Italian Style Tile Pattern for Download
Elephant Picture Tile Pattern for Download
Pure Black Tile Pattern for Download
Geometric Tile Pattern for Download
Green Tile Pattern for Download
Vintage Model Tile Pattern for Download
Specially Designed Tile Pattern for Download
Geometrical Tile Pattern for Download
Awesome Tile Pattern for Download
Multi-Colored Tile Pattern for Download
Elegant Tile Pattern for Download
Wood Colored Tile Pattern for Download
Multi-Optional Tile Pattern for Download
Various Colored Tile Pattern for Download
Arabian Style Tile Pattern for Download
Ornamental Style Tile Pattern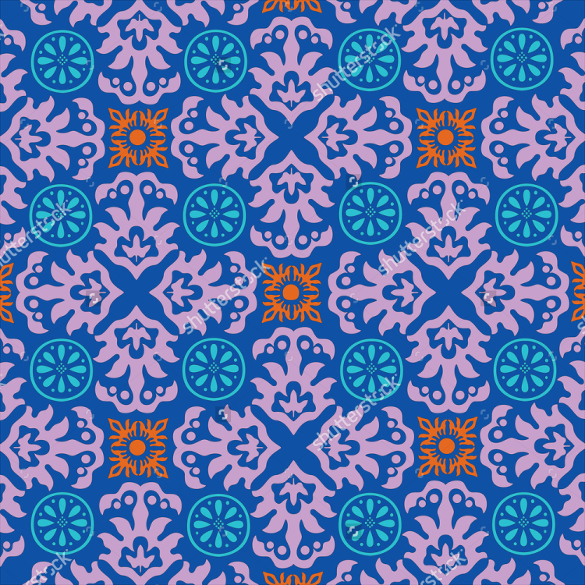 Floral Type Tile Pattern for Download
They vary in sizes as well, from smallest to biggest, the tiles are available in a range of sizes. Just a look at them you'll know whether it is related to floors, roof or showers as they are designed differently for various surfaces. Know that the tile patterns are simply the revelation of the arrangement in which differently shaped tiles are aligned together. Like any other patterns, the tile patterns are effective and stunning in every way. Now, these patterns are extensively available on the internet and are offered at free of cost. You can also see Floral Patterns They are obtainable in popular file formats making them compatible with the editing software or any other software. Some of the websites also provide separate pack of vectors and backgrounds with the concept of tile. Not just in one type, there is a variety of types available in tile pattern templates on the web, and we are glad to let you know about some that are listed below:
> Straight Lay Tile Pattern Templates
These types of patterns are the most common ones in the tile templates and it pictures tiles in a straight line that are laid side by side. With this grid looking pattern, it is easier to receive a simple, clean and modern look, all in one. They exist in almost every category of the tile patterns. You can also see Awesomely Cool Patterns
> Diagonal Tile Pattern Templates
Alike the straight lay, the diagonal tile pattern is formed by placing the tile at 45-degree angle rather than straight. These types of patterns are also readily available and they feature square tiles, which looks like diamond due to the inclination of its angle.
> Running Bond Tile Pattern Templates
These types of pattern templates are also found under the name of brick patterns on the internet. It is inspired from the subway tiles and rectangular tiles that are lined up with the middle of other tiles. They are perfect for creating a staggered pattern with a cohesive and attractive look. You can also see Snowflake Patterns
> Checkerboard Tile Pattern Templates
These two colored alternating patterns display square tile symbolizing a chessboard or checker. Most of the time, these classic looking patterns are used to lay floor tiles. They are simple yet attractive as it creates an amazing illustration with its double color pattern. The uses of the tileable patterns are many but they differ as per the demand of the particular project or design. They are popularly used when a layout require stable and organized framework to hold all the elements and components on it. Most of them are used in the projects related to tile. Designers are also using them in their website design and artwork to give the viewers a hint of how tile patterns will look in their homes, office or any other place. If you are tired or bored of using the same set of tile patterns every now and then, you can simply create your own tile patterns, click its picture and use it in your project. We are here to help you know how to create a pattern template all on your own just by following the few simple steps. Initially, you'll require a pack of tiles consisting of the tile shape that you desire. After you are done selecting the tile shape, you need to lay the tile in any pattern such as diagonal, checkerboard or simply in a straight line. Next, you have to do is check the overview of the pattern so you can move further in the process. Even if you don't follow any pattern and just scatter the tiles one above or beside other, you can develop an outstanding pattern, after all, no pattern is also a pattern. Next, click the picture of the tile pattern to add it to Adobe Photoshop to give it extra tile effects in addition to its glossy and shiny effects that will complete its outlook perfectly. Plus, it will make your tile pattern template look impressive and professional.
> Tips:
If you want to learn how to tile, then start learning with the simple pattern that is the Straight lay tile pattern. Moreover, it comes with a simplicity that does add more charm to its appeal.
For making the room look bigger, use the diagonal tile pattern as it diverts the attention from the narrowness of the room to its wide angles. Even though it is simple like the straight lay tile pattern but it looks much better than straight pattern does.
To hide the imperfection in the walls such as uneven surfaces, small differences in tile size or crooked walls, use the brick patterns because it flawlessly hides any imperfection present on the surface.
To unify your space, make use of the checkerboard pattern with white tile, or white walls. Minimize the effort of aligning the tile in the checkerboard pattern by purchasing the already printed tile.
> Do's and Don'ts:
Don't try fancy or modish tile patterns just to make the floor or any other surface look classy, after all, you don't always require a complicated pattern to create style.
Do think of using the brick tile pattern in various areas such as walkways, outdoor patios, etc, rather than just using them in bathroom and backsplashes, where they are commonly found.
Don't forget to lay the right tiles in the specific surface, it is to maintain the primary effect of a tile pattern for which it is manufactured.