Email
12+ Best Church Newsletter Templates
The church is a place of worship, quite a place we visit nearly every Sunday to worship God, give Him thanks for the previous week, and dedicate the coming week into his hand and so much more. The church has always been a wonderful place to be since the beginning of time. You can also see Christmas Newsletter Templates Well, it is obvious that you cannot imagine a church writing a newsletter report at any time in its functioning really. You may also newsletter templates.
Church Newsletter Template
Children's Church Newsletter Template
Community Church Newsletter Template
Church Summer Camp Newsletter Template
But that is not always the case as the members as the members of the congregation must always be informed about the activities that take place inside and outside the church. This is exactly where the Church newsletter template helps quite a lot. You may also see church templates.
Membership Classes Church Newsletter Template

This template gives a briefing about the church's mission and details of its activities. The church name is written at the top in a creative way, with beautiful colors and designs. Different types of church newsletters include women's bible study church, hand in hand church, mother's day church newsletter, worshipper newsletter template, etc. Various graphic designs are used to make it look attractive.
Premium D12S December Church Newsletter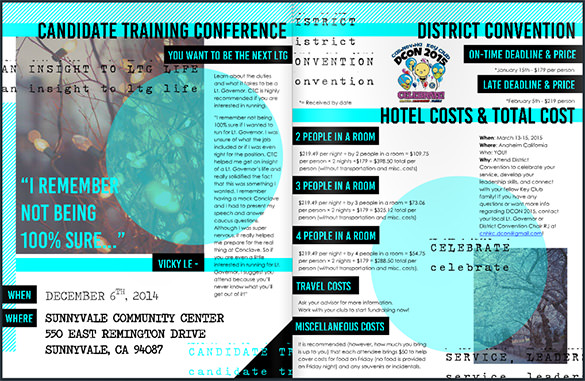 This template is a very interesting one with a mixed look. It gives details of the events and venues, like the district convention, candidate training conference, etc along with the date, time and hotel costs. It is somewhat a modern kind of display that includes all the information in one place in a colorful, attractive yet smart way.
Christian Church Religious Newsletter Template

When you look at this newsletter template, you immediately get that feeling of peace and godliness right within you. The pictures included are of children, the light, pages of a book, etc that give just the right touch to your church newsletter. You can choose the pictures you want and fill the updates wherever you like.
Best Rise Up Christian Church Newsletter Template

This template opens up what is written in the rise up psalm of the Bible. The center of this newsletter contains the writing that refers to 'Rise Up Stand Up' and expressing gratitude to the Lord. The church events as well are listed and the whole template can a have your choice of background color.
Community Church Newsletter Template for $99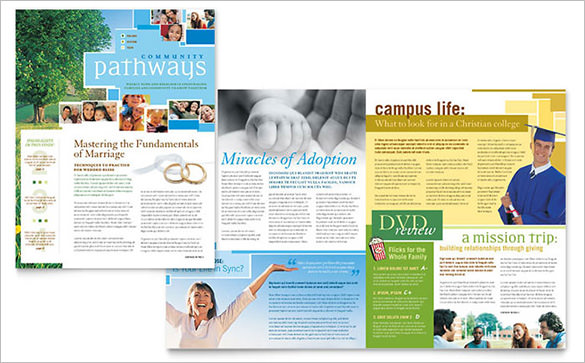 Best Grace Church Newsletter June 2015
Printable Study and Write Church Newsletter Template
4-Page A4 Church InDesign Newsletter Template
Free Download Church Newsletter Template
What is a church newsletter template?
The Christmas newsletter template is already defined layout for you. It saves you quite some energy because all you ever have to concentrate on are the words, not template design, and newsletter writing.
Where to get the templates:
The printable newsletter templates are actually available for free download. With this page having a couple of high quality listings, you can be sure that you will find the kind of template that will be suitable for your newsletter writing.
Conclusion
These are the best and finest church newsletter templates designed to perfection. They meet the required criteria while being colorful and full of variety in designs. You can select the type of template that attracted you most and customize it as per your needs.
More in Email