Email
51+ E-Mail Newsletter – Word, PSD, HTML Format
An email newsletter is an excellent and a cost effective way of building and maintaining relationships with your old, new and prospective customers and be in constant touch to intimate them about new products, discounts or updated information. Newsletters mostly contain a broader perspective and may enlighten your customers by rendering insights about your company. Moreover, your newsletter templates can showcase your expertise in your profession and allow subscribers to rely on you as a trustworthy business.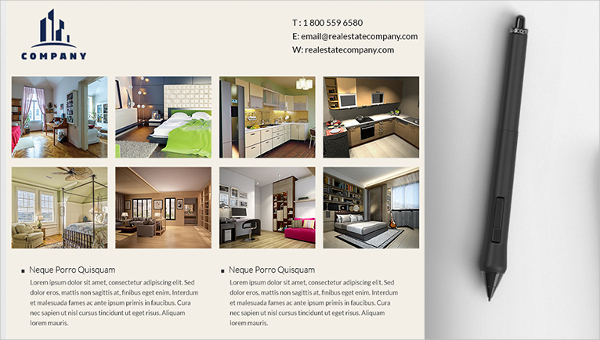 Free Business Email Newsletter
Free Download
Free Corporate Email Newsletter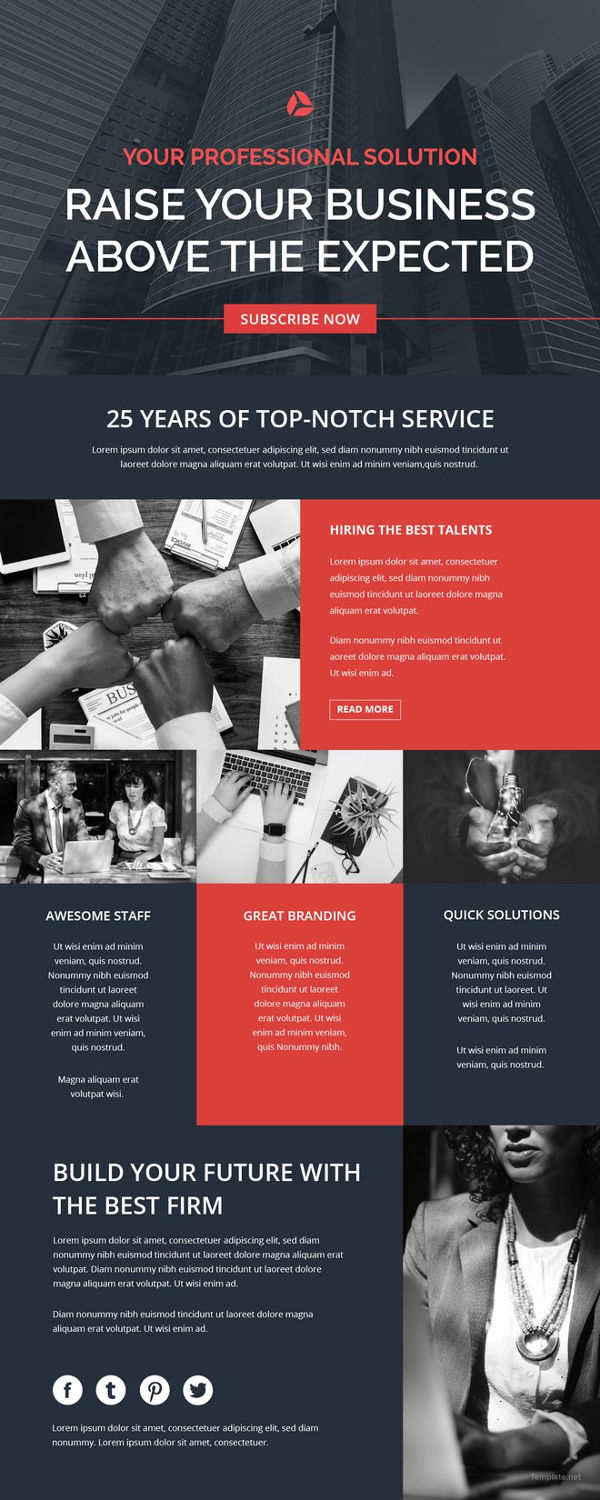 Free Download
Fashion Email Newsletter Template
Free Download
Photography Email Newsletter
Free Download
Product Email Newsletter
Free Download
Travel Email Newsletter Template
Free Download
Restaurant Email Newsletter
Free Download
Free Wedding Email Newsletter
Free Download
Marketing Email Newsletter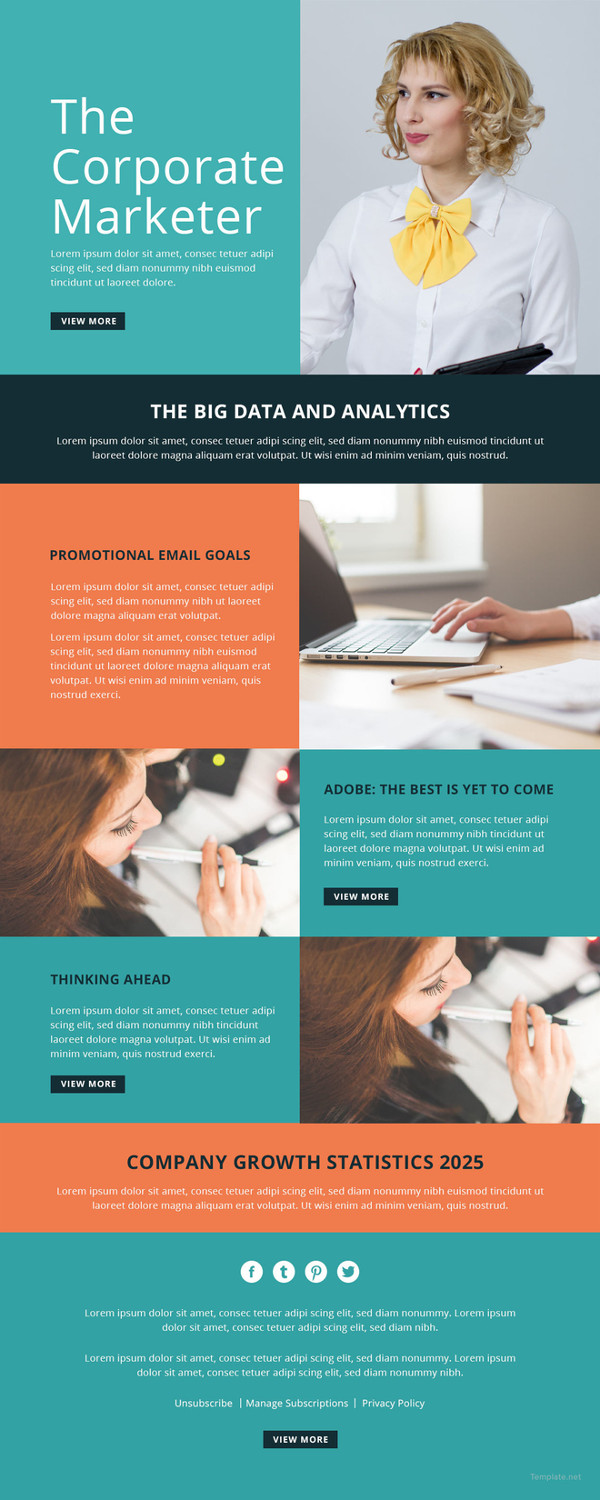 Free Download
Monthly Real Estate Email Newsletter
Free Download
Real Estate Email Newsletter Template
Free Download
Sales Email Newsletter
Free Download
Daycare E-Mail Newsletter Template
This feisty newsletter templates brings in the essence of the profile of the day care company amidst fun and colorful graphics and images. All the necessary information are clearly highlighted in soft and bright colors.
E-Mail Newsletter for Dentist
If you are looking to create a suave but appealing newsletter for a dentist's clinic, here is your chance to seek inspirations from this template in green and white which exudes professionalism.
Design Architect E-Mail Newsletter
The credibility of a design architect's firm is much highlighted in the kind of designs it uses to communicate. Therefore, if you are looking to make a mark with your newsletter design, you can take cues from this template.
Gardening E-Mail Newsletter Template
This detailed and professionally designed Gardening template beautifully enlists it's list of activities along with the justified use of a pleasant green color to maximize the drama.
E-Mail Newsletter for Hospital
This newsletter portrays a clean newspaper design in a white background along with blue borders and fonts to enable easy viewing of information. The high quality images are perfectly positioned and placed symmetrically.
Hotel E-Mail Newsletter
Whenever you create a newsletter for your hotel, it should be both comfortable and inviting like this plush hotel newsletter – just as you expect your customers to feel when they visit you.
Interior E-Mail Newsletter
In this email newsletter template, you will find a riot of smart and bright colors in black and white on a transparent background coupled with smart images to render a professional look.
IT Services E-Mail Newsletter
Backed with high definition images, elegant treatment of colors and tidy fonts, this email newsletter template is ideal if you intend to create a slightly detailed document about your specialized IT services.
Kindergarten School E-Mail Newsletter
Formatting a newsletter for a kindergarten school has to be bright and easy going with lots of images of the kids and the kinds of activities they learn; just like this email newsletter template.
Legal Service E-Mail Newsletter
Legal profession always receives hard hitting competition. To stay ahead in the market, you would have to ensure that you are on the top of your game even while reaching out to your new and old customers in the form of email newsletters.
Logistics E-Mail Newsletter
Do you provide unmatched logistic services to your customers? Create some hype around by customizing this professionally designed logistics email newsletter template to regularly update your customers about your forte.
Music Band E-Mail Newsletter
The music band email newsletter template can be used to intimate enthusiasts about an upcoming music festival or a concert. The treatment of the rich colors with smart bold fonts is a treat for the eyes.
Non Profit E-Mail Newsletter
The nonprofit email newsletter has a simple and structured layout and has adequate space to highlight the various services you have rendered and the achievements you have earned over the past years.
E-Mail Newsletter for Nursing
Nursing centers require a newsletter template which vividly outlines their motto and their forte. With this neat Nursing template, you can customize to obtain a professionally designed layout for an email news letter.
Old Car E-Mail Newsletter
This email newsletter template offers an articulated template in muted colors to showcase and display photos of old and vintage cars along with their corresponding information for rallies, exhibitions or auctions.
Optical Store E-Mail Newsletter
You can list out the various features and benefits of your optical store and include a few high definition images into this pre-customized and editable optical store email template.
Pet Care E-Mail Newsletter
The pet care template is available in PSD, Word as well as PDF Files and comes in printable formats. Equipped with free fonts and high quality images, this file is extremely easy to edit and customize.
Pub E-Mail Newsletter
With the pub email newsletter template, you can rock the happy vibes right into the inbox of your old and new customers and subscribers. All you have to do is simply download and edit this template to suit your requirements.
Real Estate Company E-Mail Newsletter
Creating and sending Real Estate company newsletters help to engage your current as well as your prospective clients directly in their email inbox and assist to bridge the gap between both the parties.
Real Estate E-Mail Newsletter Template
Make your real estate company's email newsletter stand out by customizing this predesigned template which combines an amalgamation of graceful layout and a dedicated space for including all the literature.
Restaurant E-Mail Newsletter
Now you can stir the appetite of your customers with this delectably created restaurant email newsletter template which gracefully combines a superfine layout along with a generous structure and usage of relevant colors.
Sales E-Mail Newsletter
For you to be able to successfully sell your products, you need to feature them in their best possible way and with this sales e newsletter template, you can achieve that by simply editing and customizing it to suit your needs.
Senior Living Community E-Mail Newsletter
Your email template for senior living communities needs to exhibit a matured design and should consist of minimal font types with solid pastel colors as with this simple editable template.
Soccer E-Mail Newsletter
The soccer e newsletter template has made use of captivating fonts and graphics along with a host of bright colors and has managed to earn a lot of attention from it's viewers.
Spa E-Mail Newsletter
Everyone requires lone time where they yearn to be pampered. With this Spa e newsletter template format, create a warm and inviting aura so that your prospective clients understand the nature of the services they are expected to receive.
Sports E-Mail Newsletter
The Sports template is ideal for Sports Academies which aim at building the overall character and vigor of budding sportsmen. This template blends uniqueness and effortlessness and brings to you a smart editable template.
Summer Camp E-Mail Newsletter
You can select the Summer Camp e newsletter template to intimate your subscribers about the date, venue and planned activities of an upcoming summer camp and do any personalized editing you wish to.
Tech Start up E-Mail Newsletter
If you are the owner of a start up, creating a catchy and informative email newsletter design such as this template is imperative to create a vivid and smart impression in front of your clients.
Training E-Mail Newsletter
Create stunning email templates with this editable professional training format which exudes simplicity and minimalism in the best possible way. This template is available in PSD, Word and HTML Formats.
Training Institute E-Mail Newsletter
Broadcast updates and announcements specific to your training with the help of this training institute e mail newsletter which can bring practical and essential information on board and share invaluable information.
Travel E-Mail Newsletter
If you intend to inform your clients about an exciting upcoming trip, you need not create a document from scratch, instead simply download the travel email newsletter template and customize it to include your destination and the necessary information.
Wedding E-Mail Newsletter
If you are a wedding planner, it is imperative for you to create a newsletter which exudes your aesthetics and eye for detail and you can achieve the same with the email newsletter design.
Business Consultancy E-Mail Newsletter
You no longer need to hire a professional graphic designer to create a stunning business consultancy email newsletter. Simply download this printable format and customize it to suit your requirements.
Catering Services E-Mail Newsletter
Show off your culinary creativity and your capability of event planning with a profound email newsletter template such as this which offers you a completely editable and printable professionally designed format.
Charity E-Mail Newsletter
With the Charity email news letter template, make your contributions count. This sturdy yet simple design and a smart layout with muted colors can speak volumes about the credibility of your organization in rendering social service.
Children clinic E-Mail Newsletter
You can seamlessly create professionally designed appealing children clinic layouts by downloading and customizing this template to suit the broadcasting and communication needs of your clinic.
Church E-Mail Newsletter
Call out to the members of the church and the mass attendees of your locality to attend lectures and sermons with the help of the editable and customizable church email newsletter template.
College E-Mail Newsletter
Should you need to create a robust email newsletter template to update the parents about the ongoing activities in your educational institution, you can seek inspirations from the college email newsletter template.
Computer Repair E-Mail Newsletter
This Computer Repair email newsletter template is equipped with free fonts and a readily printable format. Once customized, you can send this document in PSD, MS Word or HTML Formats.
Creative Business E-Mail Newsletter
Bring your business to limelight with the help of this Creative Business email news letter template which sports a robust design on a white and red background and has made use of smart widgets to ensure that the template has a modern upbeat look.
> How to use the Email Newsletter Templates?
Newsletters can help you increase your realm of reaching out to your target audience. Issuing newsletters at regular intervals such as weekly, bi- monthly, monthly or quarterly assists you in keeping in touch with all your customers and can prospect between sales calls or even considerable purchases. With the templates here, you can create interesting newsletter templates to promote various products and services or even launch new products.
Including information on special offers helps reinforce the effect of your advertising and promotional campaigns. Running special offers exclusive to your newsletter subscribers enhances the value to the newsletter. You can integrate newsletter content with information about a new product to market it appropriately. You can also see Christmas Newsletter Templates.
With the templates available at template.net, you no longer need to hire professionals to create business newsletter templates to regularly maintain contact with your customers. The templates available here cover samples of all the relevant professional fields and you are sure to find the one which best suits your requirement and purpose.
More in Email