Card Templates
22+ Creative Greeting Card Designs
The joy of giving a handmade greeting card cannot be expressed in words. It has to be heartfelt. Be it a get well card or a condolence card, they deliver the message in the most emotional way. As the modern communication system has become available for everyone, it is very easy to drop an email or text an SMS. But that extra care and effort you take to write a simple greeting card with a collection of right words means a lot to the people at the receiving end. Below are some Creative Greeting Card samples for you.
Happy Holidays Greeting Card Free Download
The double good news comes when it's not only weekend, but also School Holiday. You will not get a better greeting card than this to cheer up your kids. This Greeting Card was created in collaboration with David Gracia.
Free Christmas Greeting Card
If you prefer creating real objects with paper rather than composing images on the computer, use this Free Christmas Greeting Card as your Greeting Card Template. Leave those pixels for a moment and have a glance at hand-lettering.
Pop-Up Greeting Card Mock-Up
Now the Christmas season is officially on. Let your friends and other folks enjoy the sweetness of Christmas with this Luxe Pop-Up Card Mockup. Order it now to beat the rush. It just costs $9. The bundle contains 8 different mockups. Each sizes 3000x2000px.
Handmade Die Cut Greeting Card Design
This laugh out loud funny birthday bundle costs approximately $33. The set includes 10 funny Birthday cards, one for 'her' and one for 'him'. Rest of the eight are general funny birthday cards.
Vintage Wooden Greeting Card
This Vintage Wooden Greeting Card with the phrase is now up for the sale. A greeting on a wooden texture table next to a purple bougainvillea flower. You can even use it for offbeat occasions.
Creative Chinese Style 3D Christmas Card
This creative Chinese style paper cutting 3D Christmas Card with novelty paper and engraving Santa Clause is a foldable design which exposes a 3D design upon unfolding. It costs $5.80 and measures 10x15cm.
Wooden Greeting Card Design
A cute Christmas tree with a flower on an old wooden background. It even has some empty space for a message. This Hippie Christmas tree card costs $8.
Happy Thanksgiving Letterpress Card
A Greeting Card in vintage letterpress on a wooden background along with a gourd and a winter squash. Send this Thanksgiving Letterpress card to your customers who support you.
Free Download Amazing Greeting Card
This Amazing Greeting Card is free for download. You can use this as a Birthday Card and unbirthday card as well. Cheer up your nearer and dearer ones with this personal touch.
3D Pop-up Greeting Card
3D Greeting Card Design
Funny Greeting Card Design
Handmade Creative Origami 3D Pop-Up Greeting
2017 Newyear Greeting Card
Pop-Up Christmas Card Design
Creative Greeting Card Design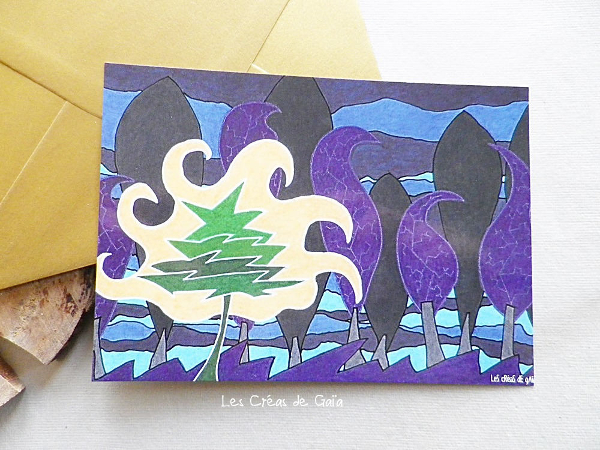 Paper Butterflies Greeting Card
Snowflake Greeting Card
Letterpress Birthday Greeting Card
Celebration Greeting Card
Pop-up Christmas Card
Die Cut Greeting Card
Vector Christmas Silhouette Greeting Card
Now you can be your own fairy cardmaker. They are nonetheless beautiful than the store cards. After all, who doesn't want these beautiful presents? Especially during holidays, they double the joy of the recipients. Tell your kith and kin what they mean in your life with these cards. These cards are for non-occasions as well.
More in Card Templates