Christmas, to most people, means fun and frolic with family and loved ones, presents and good food. Some people even prefer to eat out on Christmas. During this festive time, most restaurants usually have a separate special menu for their customers. And we all know that a special menu calls for a special menu. For that, you could look up Christmas templates. You can also see Free Menu Templates.
Christmas Menu PSD Format Download
Special Christmas Festive Menu Template
Sample Christmas Menu Template
Christmas Menu PSD Format Download
Christmas Menu Template PSD Format Download
Example Christmas Wedding Menu Template
Awesome Christmas Menu Template Sample Download
Delicious Christmas Menu Template
Traditional Christmas Menu Template PSD Format
Complete Food Menu Template of Christmas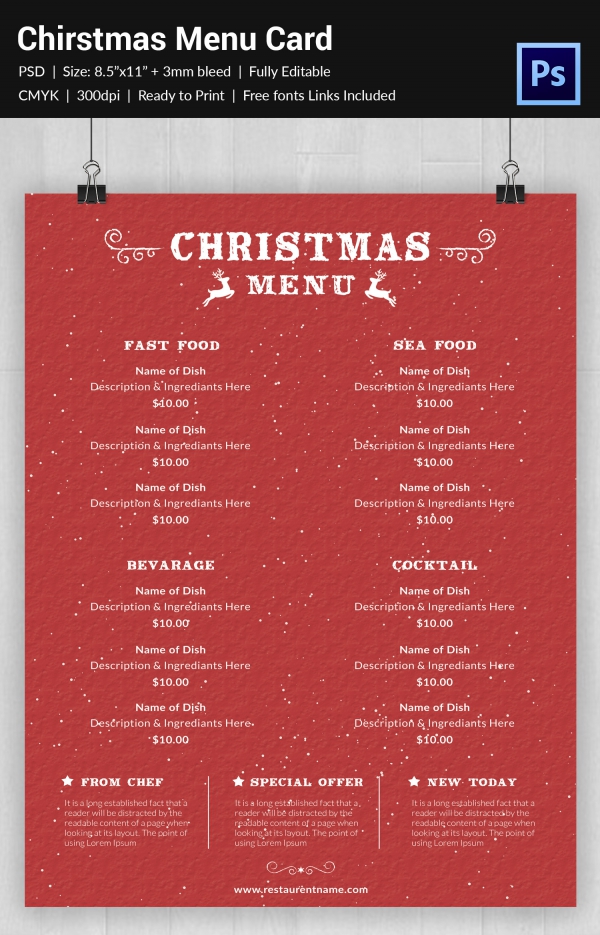 Elegant Christmas Menu Template
Christmas Combo Menu Template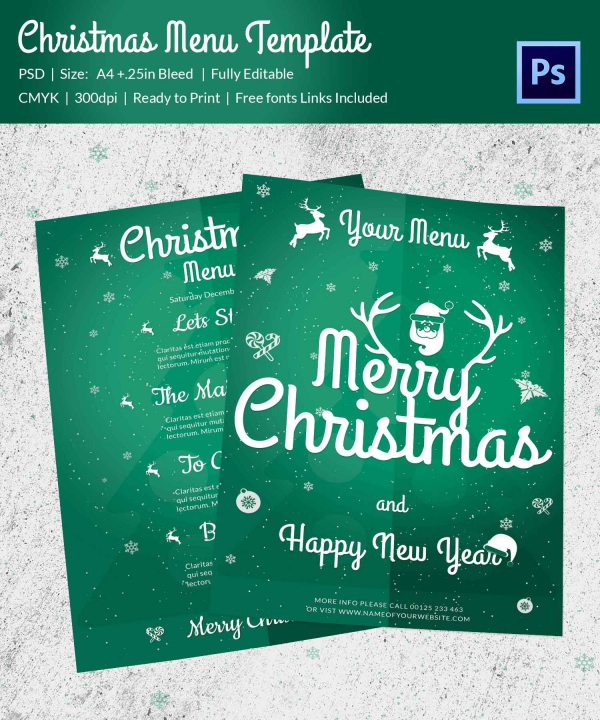 Premium Christmas Menu Template Download
Fully Editable Christmas Menu Template
Packed Set of Christmas Menu Templates
Printable Christmas Menu Template
Christmas Menu Template Example Format
Christmas Festive Menu PSD Format Download
Custom Christmas Menu Template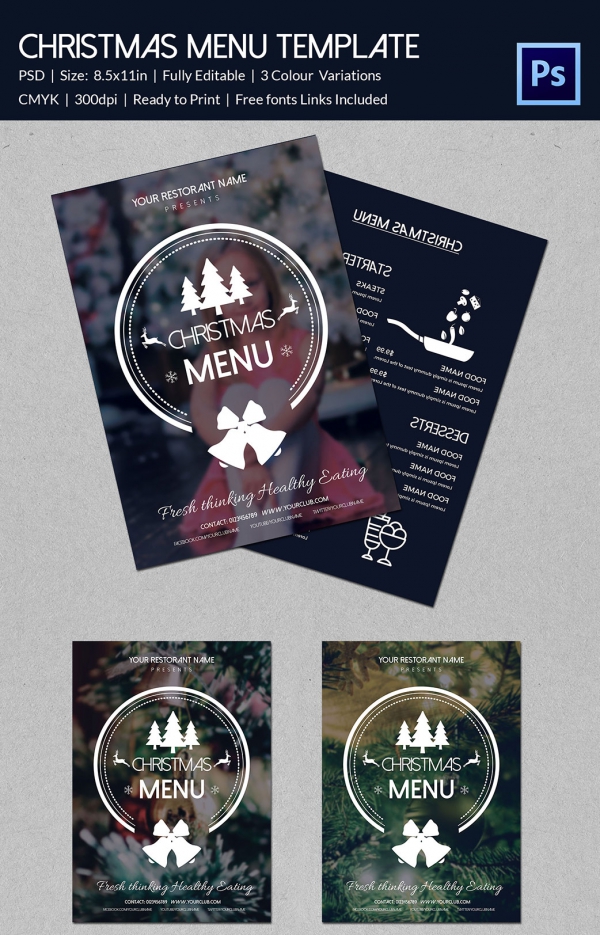 If you're looking for a good Christmas menu template example, you will get hundreds of options online. You could go for the traditional red and green themed Menus Templates, or even go all out with the best decorative menu cards out there. It would be great way to liven up the atmosphere in your restaurant, and add to the Christmas spirit.
Christmas Menu AI Illustrator Format Download
Using this AI Illustrator format Christmas menu template, anyone can create a lovely menu. All you need to do is download the sample and edit as desired to produce the menu.
Christmas Menu Vector EPS Format Download
If you want to create attractive menu for your Christmas season meals, this example menu template can be of help. It is ready for download from this site in EPS format.
Christmas Menu Vector EPS Format Download
In order to showcase your foods and drinks in an effective way during Christmas, you need to use this vector EPS format template. The sample can be downloaded here for free.
Sample Elegant Blue And Silver Christmas Menu Template
Use this professionally designed Christmas menu template if you want your customers to be happy with you. The example is available for download here free and can be edited to make your meals presentable.
Example Christmas Menu Template
This lovely Christmas menu template shows the Santa presenting you the menu. Our example template is simple and ready to download for free from this site. It includes the starters, main course and dessert.
Sample Christmas Menu Template
Designed with a green glittery background, this sample Christmas menu template is created to help you produce wonderful menu for your restaurant. Download it today and make your customers happy.
Christmas Menu Template Sample Download
Christmas Menu Template Vector EPS Format Download
Christmas Menu Template Vector EPS Format Download
Example Christmas Menu Template
Christmas Food Menu Vector EPS Format Download