Who doesn't love a good glass of Bloody Mary? Or a Pina Colada? And you cannot forget the classic Martini, Margarita, Daiquiri or the Sangria, can you? If you specialize in cocktails, then you must be familiar with all of the above. That is why you must come up with a great menu where you can list all the cocktails you serve. You can do so with the help of Menu Templates. A good cocktail menu template example will allow you to list all your alcoholic beverages in a fun, organized and attractive fashion. Why, you can even add images of the exquisite drinks to draw the customer's attention to them! It would be a great way to convince your customers to try them out! You can also see Drink Menu Templates. 
Editable Cocktail Menu Template Design
Buy Now
Printable Cocktail Drinks Menu Design Template
Buy Now
Cocktails Drink Menu Design for Bar
Buy Now
Summer Cocktail Party Drinks Menu List
Buy Now
Drinks Menu Template
Buy Now
Bar Drink Menu Template
Buy Now
Wine Menu Template
Buy Now
Sample Beer Menu Template
Buy Now
Bar Menu Template
Buy Now
Dinner Menu Template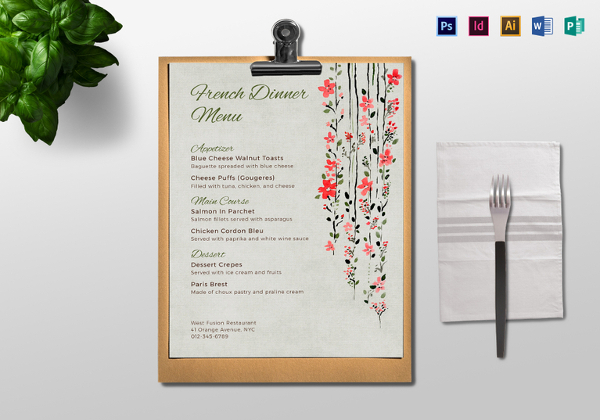 Buy Now
Cocktail Menu Template Sample Download
Making an excellent cocktail menu has never been easier. Using our example available here you can create a great menu. Download it today and edit a few parts to come up with the best menu.
Example Cocktail Menu Template
In order to make simple yet beautiful cocktail menu our sample here can help out. Download it in the available format that allows you to edit the content replacing with your own information.
Cocktail Menu Flyer Vector EPS Format Download
Designed with a blue shade background, this cocktail menu template comes out cool and appealing to the customer. Download the example flyer type template available in vector EPS file format.
Cocktail Menu Template Sample Download
This menu template for cocktail can be used to create a simple menu for a restaurant. The sample is available for free download from this site. Anyone can sue it to make wonderful menus.
Cocktail Menu Vector EPS AI Illustrator Format Download
I order to design a fantastic cocktail menu for bar, this example is the template you need. It gives that cool impression making it attractive to the customer hence more orders.
Cocktail Menu on Black Background Template Sample Download
In case you need a classic cocktail menu with a clearly contrasting background then you have the right template. This sample has been designed professionally to achieve just that for you.
Vector EPS of Cocktail Menu Template Download
Use this simple vector EPS format template to create a simple menu for the drinks you sell. It can hold six drinks but the sample is easy to read even from a distance.
Cocktail Menu Website Design Template Sample Download
This is one wonderful cocktail menu template. The example allows even for including events, news and cocktails for that day. Download it today for free and create your own cocktail menu.
Cocktail Menu PSD Format Template Download
If you want to make a simple and lovely cocktail menu then this sample can do it for you. It is easy to use especially in the available PSD file format.
Vintage Chalk Drawing Cocktail Menu Design Template Sample Download
This beautiful vintage chalkboard cocktail menu can make your restaurant or bar very popular. The example template arranges the drinks very wonderfully you cannot resist ordering. It is readily downloadable.
Cocktail Menu AI Illustrator Format Download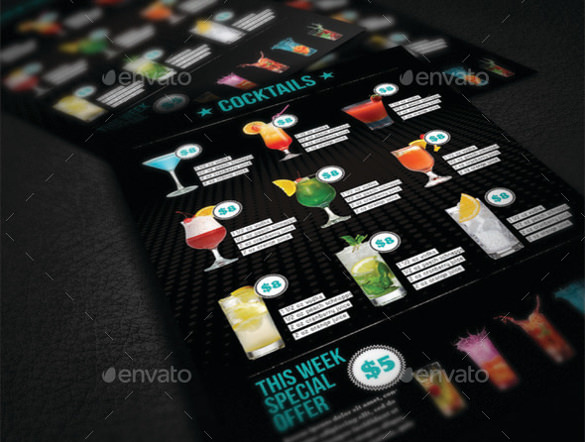 Cocktail Menu Vector EPS Format Download
Example Cocktail Drinks Menu Templates
Example Bar Cocktail Menu Template Download
Cocktail Menu Vector EPS Format Download
Example Cocktail Menu Template
Cocktail Drinks Menu PSD Format Download
Coctails Bar & Club Menu PSD Format Download
Sample Cocktail Menu Download
Cocktail Menu Vector EPS and AI Illustrator Format Download