Menu
30+ Menu Board Templates – Free Sample, Example Format Download!
A menu board is now becoming increasingly popular in restaurants and diners. It is environment friendly, as it reduces the need of a separate menu card for each table. Plus, it is bright and attractive! It is technically the first thing people notice when they come in. For good ideas for menu board, you must look up restaurant menu design templates. You can also see Free Menu Templates. A menu board template sample would allow you add the names of all your food items, beverages, combo meals, images of some items to attract the customers, desserts and most importantly, the prices of the individual items. So what are you waiting for? Download one today! You can also see Menu Templates.
Table of Content
Menu Board Template
Digital Menu Board Template
Organic Menu Board Template
Cocktail Menu Board Template
Bakery Menu Board Template
Minimal Menu Board Template
Food Menu Board Template
Dinner Menu Board Template
Elegant Menu Board Template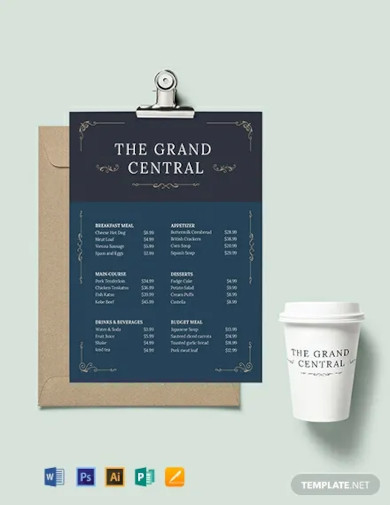 Simple Restaurant Menu Board Template
Download
Chalkboard Menu Template
Buy Now
Pizza Menu Template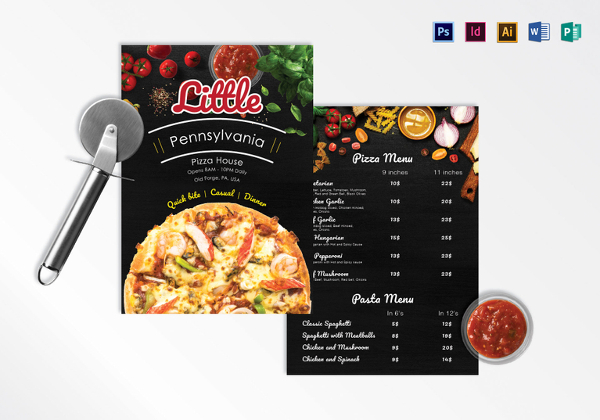 Buy Now
Coffee Menu Template
Buy Now
Tri-Fold Cafe Menu Board Template
Buy Now
Elegant Menu Template
Buy Now
Cherry Bakery Menu Template
Buy Now
Drinks Menu Template
Buy Now
Large Dry Erase Board Template Sample Download

This beautiful wooden look menu template can be yours today. The sample allows you to write the menu and make changes any time you wish. It is available for download from this site.
Menu Board of Bistro Postcard Template Sample Download

Anyone can now make attractive menu board using our example that is available for download here. It brings out the lovely menu board design to make your customers very happy.
Example Menu Board Download

With this simple menu board, you can create a wonderful menu for your restaurant. The sample template can allow you to edit the menu content any time. Get it from this site today.
Menu Blackboard on Old Wall Brick Mortar Background Template Sample Download

This menu template is designed with a background of a blackboard on a brick wall. The sample is plain allowing you to write your menu for any type of eating or drinking place.
Example Interior of the Bar with Board Menu Template

This bar menu template is designed to look like the interior of a bar. The drinks menu is on a corner laid out to look like the wall of a bar. Get this sample today and impress your customers.
Blank Menu Board on Wall Template Sample Download

This sample menu template is designed to look like it is a blank board on a wooden wall. It appeals to customers as it is artistic and also allows you to organize the menu as you wish.
Example Empty Menu Board at a Restaurant Template
Menu Board on Tripod Template Sample Download
Blank Menu Board on Sidewalk Template Sample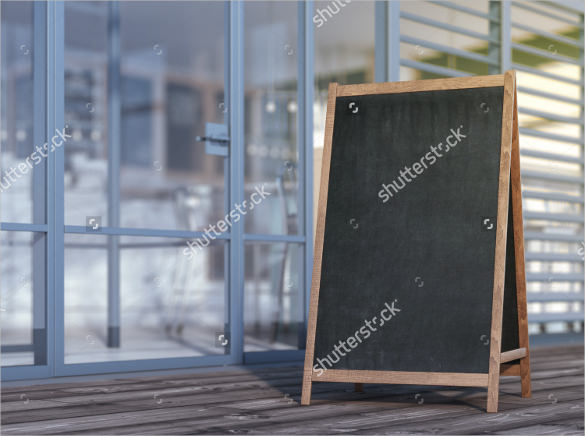 Chef with Menu Board Vector EPS Format Template Download
Example Empty Menu Board Stand Template
Italian Chef with Menu Board AI Illustrator Format Download
Empty Menu Advertising Board Template Sample Download
Blank Menu Board Template Sample Download
Menu Boards Vector EPS Format Download