The appearance and texture of the takeaway menu designs for your eatery should have a specialized and sophisticated impression for your clients, irrespective of your targeted spectators. High-quality menu templates always play an important role in endorsing your business to people.
Create a Takeaway Menu in 5 Steps
Step 1: Budget for the Menu
Before starting to create your own food menu, you have to set a budget to decide the quality and quantity of food. This totally depends on how much you are willing to pay to create your menu. Your budget would be higher or lower according to the type of cards you choose to make.
Step 2: Menu's Content
To assure quality content in terms of its significance and the overall structure, writing a draft first would be of great help as you are still deciding on what to put on your menu. This way, you'll have an idea on what to write as well as how to structure your content perfectly in the right places.
Step 3: Take Photos of the Food and Beverages
Since some of the items in the menu need to be highlighted, and the best way to do that is by combining your content with photos for a few of the menu items. Use mouthwatering pictures, so that your customers would want to try out those dishes, just looking at the picture itself. Make it look tasty and worth it.
Step 4: Choose a Menu Template
Entice your customers with takeaway menu templates. Since there are many menu designs available, you do not need to spend time on creating one from scratch. Use any menu template available online to get half of your job done effortlessly.
Step 5: Finalize and Print your Menu
Check and evaluate the design you want for your takeaway menu. Check all of the content for any grammatical errors or spellings that you might have misspelt. Once these things have been established and finalized, the only thing left for you to do is to take a print of the final menu.
Printable Takeaway Menu Template
This printable sample takeout menu is a professionally designed menu template that is perfect for your restaurant business. It is very easy to edit and customize with all versions of Photoshop, InDesign, Illustrator, MS Word, and Publisher. Being completely printable and fully layered, it is a beautiful, yet elegant design for your business menu.
Pizza Takeaway Menu Template
This beautiful orange color pizza takeaway menu template can show the pizza menu template in a very unusual manner. It is 100 customizable and comes with 300DPI resolution and CMYK color mode. With no loss in quality, it also allows you to fully edit the files. New Year menu templates will help you create the best new year takeaway menus for the party you will be hosting.
Takeout Menu Template
Design a perfect menu for your food business using this cool takeout menu template that works perfectly with any restaurant or cafe. This editable menu template can be downloaded easily and then you can enjoy editing with an app or program that supports Illustrator, InDesign, MS Word, Photoshop, or Publisher file formats. You can customize it the way that is best suitable for you and your food business.
Pizza Menu Template
We have compiled some of the best takeaway menu designs that will give your business a brand recognition from customizing the layout, modifying the font, logo and food photos. You will be thrilled to know that these templates are filled with a professional collection.
Woodstock Takeaway Menu Template
This stunning and professionally made takeaway menu template can be useful for restaurants, bistros, and takeaways! Since menu list templates can also be of great help while creating a menu for your food business, feel free to use them as they are readily available on our website. This template comes with CMYK PSD Files, 300 dpi resolution, editable styles, etc.
Bar Restaurant Takeaway Menu Template
This high-quality one-sided bar restaurant takeaway menu template can be used for small cafes and handout list. It comes with both PDF and JPG formats. With unlimited revisions, it lets you change the color and text of your choice.
Restaurant Takeaway Menu Template
This amazing and beautifully designed menu template is available in different colors and shapes. There are many restaurant menu design templates available for you to choose the best one that suits the theme of your restaurant. It comes with CMYK color mode and 0.10 bleed on every side.
Fastfood Takeaway Menu Template
This is a two-color vector illustration menu template and can be used for fast food takeaway themes. Available in various sizes, it comes with high resolution. If you want to create a flyer for your fast food business, you can check fast food flyer templates available on our website for a variety of different designs.
Classy Restaurant Takeaway Template
This classy and professionally designed restaurant menu template can be perfect for quick takeaway food. It comes in 8.5×11-inch size, 300 DPI resolution, and JPEGS format. You can also change the font and text easily. You can also see the valentines menu templates.
Online Order Takeaway Template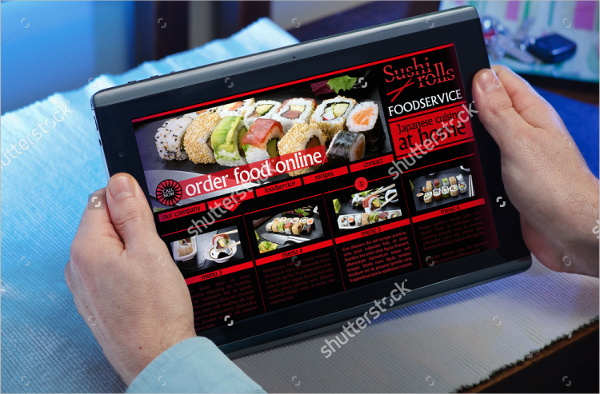 This online order template comes with high resolution and pixel dimensions and is especially used to order food online. The color and text can be easily modified as it comes in several sizes.
A4 Trifold Food Takeaway Template
This exquisite and beautifully designed A4 food takeaway is a trifold menu template. There are many menu card designs available online for you to check the one that suits your business best. It comes with many attractive features such as 3 color versions, CMYK swatches, vector artwork, high-resolution and 210×297-mm bleed.
Pizza Hut Takeaway Menu Template
This template is a combination of elegance, coupon, and fashion. It is a delivery menu that can feature many pizza options. With high resolution, it allows you to edit the color and text.
Trifold Takeaway Menu Template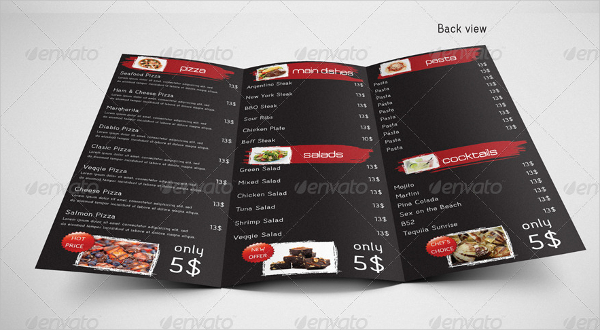 This is a modern, nice looking tri-fold takeaway menu template. It is designed so perfectly that it attracts the customers. It is fully resizable and comes with 274×210 size and CMYK color mode.
Chinese Takeaway Menu Template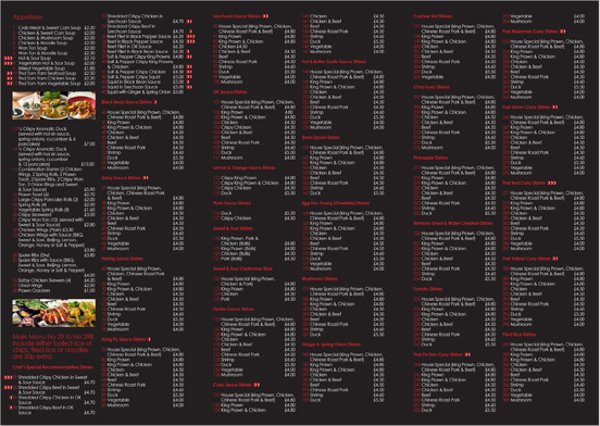 This is a simple and professionally made handout menu created for those who wish to have an easy to use and classy design. It comes with features like easy to customize, PSD file format, and a high resolution.
Simple Restaurant Menu Board Template
Elegant Menu Template
Amazing Japanese Restaurant Takeaway Menu Template
Burger Menu Takeaway Template
Burger menu takeaway template comes in several colors. It has features like CMYK color mode, structured layers, free fonts, A4 size and it also comes with a 3-mm bleed.
When you get an option to select a takeaway menu template then, there is an extensive collection of choices based on numerous themes. All the above-mentioned takeout menus are recognized and tested and they have many attractive features that can attract hungry customers towards your restaurant or websites. They work amazing, looks eccentric, and can give you brand recognition.