Microsoft Office
How to Create a Simple Microsoft SharePoint Blog
As a means of quickly disseminating information, a blog can be a useful tool for your organization. In SharePoint, you can create a blog site by using a communication site and news postings, and you can add features like categorization and filtering, and even a custom template to start from.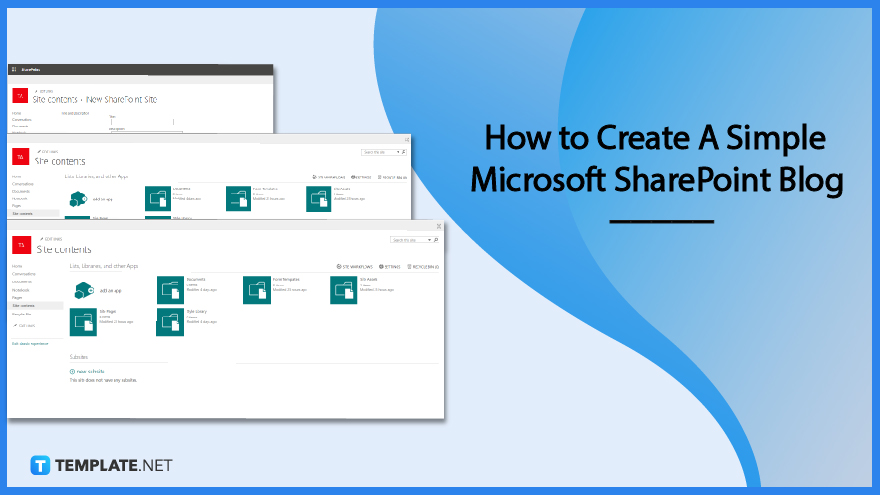 How to Create a Simple Microsoft SharePoint Blog
SharePoint Online is an incredibly flexible tool for building communication and collaboration. One of the most useful options that SharePoint Online provides for this is the creation of blog sites. Blog sites in SharePoint online are incredibly helpful, and we recommend using them whenever possible.
Step 1: Go to Site Contents

Navigate to the SharePoint Online site where you wish to build your blog. Access the Site Contents by selecting the settings gear found in the upper right corner of your screen.

Step 2: Click New Subsite

Step 3: Enter Site Title and Description

In the text boxes labeled "Name," "Description," and "URL," respectively, type a name, a description, and a URL for the website.

Step 4: Choose a template

Choose the Blog template that can be found under the Collaboration tab, and then move on to the next portion of the template selection. Take note that there is a selection of pre-designed site templates available for use.

Step 5: Select user permission

Maintain the default setting so that the same permissions as the parent site are used. If you want to disrupt the inheritance of permissions for the blog site, you can also choose to use different permissions for the blog itself.

Step 6: Navigation Inheritance

In the section titled Navigation Inheritance, you will have the option to either use the same top link bar as the parent site or use a top link bar that is completely different. If the top link bar of the blog and the parent site are identical, then you will be able to navigate back to the parent site from within the blog itself. If you do not use the same top link bar, then the blog will give off the impression that it is separate from other blogs. You always have the option to manually add navigation to the link bar at the top of the page.

Step 7: Select Create Button

Your new blog first appears once you see a notice stating that SharePoint is operational. After that, to add a new entry to your blog, click the Create a Post button (located under Blog Tools on the right side). The Welcome to Your Blog default post, a list of blog posting tools, a space for your photo, and buttons for RSS Feed and Alert Me are all displayed on the blog site's home page. A Photos app, a Categories app, a Posts app, and a Comments app are all part of the website's content.
FAQs
Can SharePoint be used for vlogs?
You may create a blog site in SharePoint using a communication site and news posts. You can then add features like categorization, filtering, and even a unique template to work from.
Is there any restriction as to who has permission to create SharePoint Sites?
No, everyone can easily create sites using the platform.
Can a website be created using SharePoint?
SharePoint is a website creation tool used by businesses.
Is there a SharePoint app?
When you're on the go, you can stay up to date with your team's news, websites, and crucial links thanks to the SharePoint Mobile app for iOS and Android.
What is a SharePoint page?
To put it another way, SharePoint pages are nothing more than placeholders for content.