Email
12+ Awesome Classroom Newsletter Templates & Designs
Writing a report on what has been happening in the classroom for the last 30 days is a great way to present accurate information that will help to address all the necessary issues that should be given the attention they deserve. A class teacher can download and use classroom printable newsletter template to write the newsletter and later present the same to the higher authorities, usually the school principal.
Classroom Newsletter Template
Kindergarten Classroom Newsletter Template
Elementary Classroom Newsletter Template
Weekly Classroom Newsletter Template
Superkids Rowland Classroom Reading Project Template
Kindergarten Classroom Newsletter Template – $99
Editable Back to School Classroom Newsletter Download
Blank July Kindergarten Classroom Newsletter Template

kellyskindergarten.com
Best Nursing School Classroom Newsletter Template
Printable Blank Teacher Classroom Newsletter Template Free Download
Free Download Classroom Newsletter Template in Word
Premium College Classroom Newsletter Template
Free Editable & Printable Classroom Newsletter Template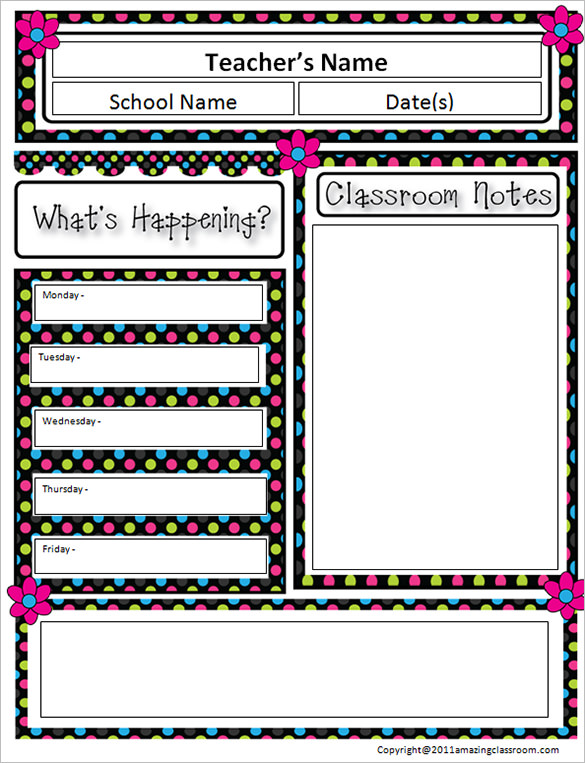 amazingclassroom.com
Kids Preschool Newsletter Template
What to include in the classroom newsletter template Free download:
There are no standard rules for writing your newsletter really. What matters is that you use the school newsletter template to present accurate and true information. You can use the space available to include the following details:
The performance of your students
The weaknesses of the students in your classroom
Give a report on the missing learning resources in the classroom
Outline the challenges you are facing as a classroom
Outline the successes of the students in the classroom
Suggest what can be done to the students whose performance were not good in the previous month
The benefits of these templates:
The kindergarten newsletter templates helps you complete your newsletter preparations within the shortest time possible. You end up saving more time than you would if you were going to do this from the ground up.