Menu
Catering Menu
If you want your catering business to flourish, you need to pay close attention to how you present yourself. And that doesn't just mean the food you serve, it refers to how you present your services as a whole. That includes your menu. Now that you've come up with a splendid meal plan, you need to design a good menu to present it. If you're catering at a wedding, you could look up Catering Menu Templates.
Table of Content
A good catering menu template sample will determine the impression formed in the minds of your customers. If you fail to impress them now, why will they hire you for their events later on? A great Menu Templates will serve as a promotional or marketing tool, and can be the key to your success.
Catering Services Menu Template
Catering Menu Proposal Template
Catering Menu Rack Card Template
Simple Catering Menu Template
Catering Menu Template
Catering Services Menu Template
Free Catering Menu Template
Food Catering Service Menu Template
Catering Menu Vector EPS Template Download

As a caterer, your customers need to have a way of choosing what is available. This sample catering menu template will help you create the correct menu for the event.
Gourmet Food Catering Menu AI Illustrator Format Template Download

Use this sample template to create a gourmet food menu for a catering event. It is available in AI Illustrator format making it easy to edit in any way you want.
Catering Menu Template PSD Format Download

In order to create a cool and well organized catering menu, this example here can help in creating the catering menu. Download it in the available PSD file forgastateparks.org
mat that allows you to edit it.
Example Catering Menu Template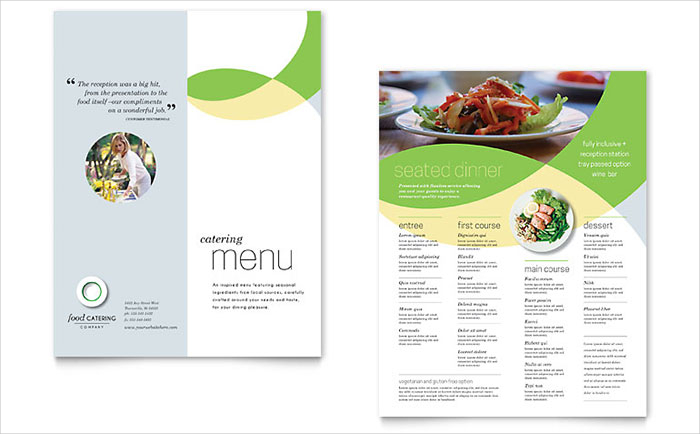 With this sample catering menu template anyone can come up with a great menu for any event. Download it in the available format and customize it as it pleases you.
Catering Menu Template Sample Download

We have this folding catering menu template ready to help you create an impressive catering menu for your clients. The example can be downloaded in a free file format for customization.
Example Catering Menu Template

This example has seven options available on the menu for guests to choose from. It is a colorful template with graphics and a professional design that makes it very impressive.
Catering Menu Template Sample Download

Use our free sample template to design a wonderful catering menu for your event. This template has a professional looking the layout and graphics arrangement. Download it today free of charge.
Example Special Food Menu Template Download

If you want to offer special foods in your event, this menu template sample is what you need. Use it to create an impressive menu made with art and a proper design.
Tri Fold Catering Menu Card Template Sample Download

Our tri fold sample menu template is designed to help anyone make a wonderful catering menu that folds into three. It has dark brown and a lighter color with photos of the main foods on the menu.
Catering Menu Free PDF Format Template Download

panerabread.com | Free Download
Free PDF Format of Catering Menu Template Download

wholefoodsmarket.com | Free Download
PDF Format of Catering Menu Free Download

aubonpain.com | Free Download
Free Sopraffina Catering Menu PDF Format Download

sopraffina.com | Free Download
Pacificwild Catering Menu PDF Format Download

portland5.com | Free Download
Format of PDF Catering Banquet Menu Template Download

laxembassy.com | Free Download
Catering Menu Excel Format Template Download

dragonchef1.com | Free Download
Lunch Catering Menu DOC Format Download

cdsmenus.com | Free Download
Free DOC Format of Catering Menu Template Download

gastateparks.org | Free Download