Letters
5+ Rebuttal Letter Templates
It is easy to get angry with your company when employers and supervisors wrongly accuse you. You end up feeling as though you would do anything to make things right, even when you are not on the wrong side, or better yet, quit your job. However, when you think about the plenty of ways to react to a situation like this, writing a rebuttal letter is always a sound approach. To help you remain professional throughout your writing, consider using the following rebuttal Letter Templates.
Letter Of complainant Rebuttal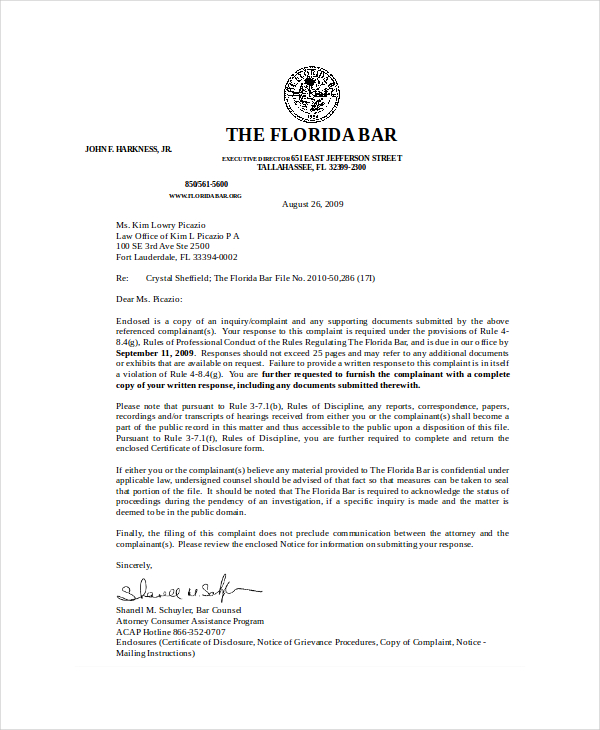 imgsrv.thesky973.com
The letter should explain the issue on the ground. Do not just wing it; make sure it is objective, easy to read, and comprehensive. If you are not sure how to get started, you can use this template.
Rebuttal Response Letter
oai.uzh.ch
Respond to complaints against you in a professional way. Use a legal approach to make it clear to an employer that the issue in question must have been a mistake. Explain your stand.
Review Rebuttal Letter
ftp.ga.gov.au
Writing a professional rebuttal letter is better than hurling insults at a manager and walking away from the company. Use the following template as a guide for writing your rebuttal letter.
Rebuttal Letter of Suggestions Template
biomedcentral.com
No matter what is your level of anger for false accusation at the workplace, writing a rebuttal letter is the only way to make yourself understood. You can use this template to help you write a comprehensive letter.
Automated Rebuttal Demand Letter
racb.cgi.com
It is easy to write a professional rebuttal letter without letting your emotions get the better of you. You just need to use this template as a guide for writing the letter.
> What is a Rebuttal Letter to Employer?
A rebuttal letter to an employer is an emotional message written by an employee who feels and have the conviction that the accusations charged against them (employees) are false, subjective, and demeaning. When someone in the company accuses unfairly for a mistake that you haven't committed, you become angry. You may also see Notarized Letter Templates.
The anger can trigger negative thoughts and emotional responses, especially during rebuttal letter writing. If you let your emotions take the better part of you, you are likely to write a letter that will annoy your employer as opposed to explaining your situation. Therefore, the only way to write a perfect rebuttal letter is to manage your emotions.
> How do you Write a Rebuttal Letter?
Determine the procedure for writing the rebuttal as well as the submission process. A human resource department exists for a reason: to help you answer even the simplest questions about your employment, like the procedures taken to write and submit a rebuttal letter to an employer. The next thing is to determine the reason why you want to write the Reference Letter Templates.
Even if you are sure that you have a bunch of solid reasons why an employer must hear your thoughts, analyze each thought to determine whether they all align with the situation on the ground. Thereafter, you can write your letter and submit it according to the instructions provided by the HR.
> DO's and Don'ts
It is easy to get tempted to use foul language in your letter, much less recognize whom you are writing for. You are already aware that you must compose yourself first by managing your emotions before you start writing the letter, so it is important not to use any negative word or language in general, in the letter. You must never accuse the employer of being on the wrong side of the story.
Instead, make them understand the situation on the ground by explaining everything in a manner easy to understand. It is okay to be angry with people in your company, but avoid writing a subjective Character Reference Letter Templates, or don't write at all.
It is normal to get emotional and angry with an employer when writing complaint letters. Regardless of how you feel, you shouldn't forget the fact that at the end of the day, the person you are addressing in the letter is your boss. It is necessary to keep the bad feeling in check until you complete writing the letter.