Letters
13+ Sample Job Application Letters for Internship
An internship is an academic simple program that is usually required by academic institutions for their students to have professional experiences in the field where they would like to practice their expertise and qualifications after graduation. One of the documents that you need to be ready in applying for an internship position in any industry is the job application letter.
A job application letter for internship is the document that formally states your request to apply to a company for PDF internship templates. You can email an application when applying for job employment in accounting, industrial training, architecture, marketing, law firm internship, hospital training, mechanical engineering, data analysis, and more. This post can provide you with job templates and samples of different kinds of job application letters used for internship processes. More so, we also have other downloadable templates of Job Application Letter Templates in Pages in the link provided.
Internship Application Letter Template
Employment / Job Application Letter for Internship
Free Job Application Letter for Summer Internship
Applying for Job Application Letter for Architecture Internship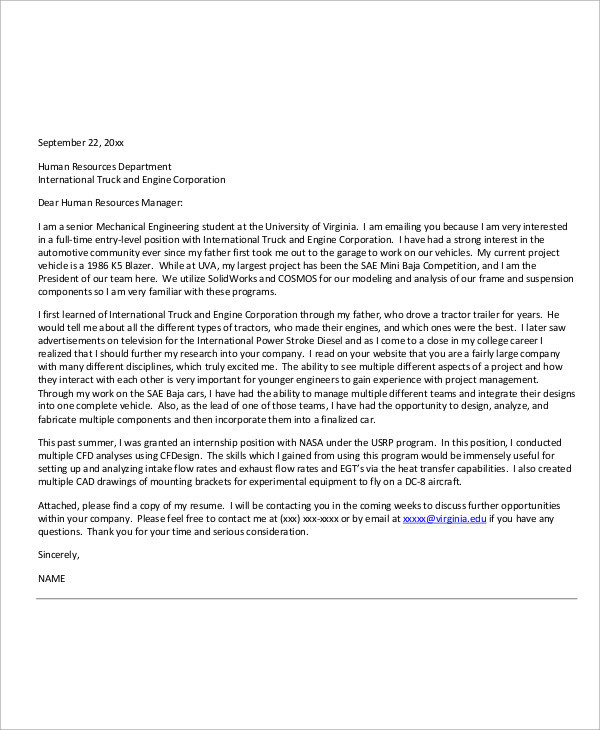 marquette.edu
Job Application Cover Letter for Accounting Internship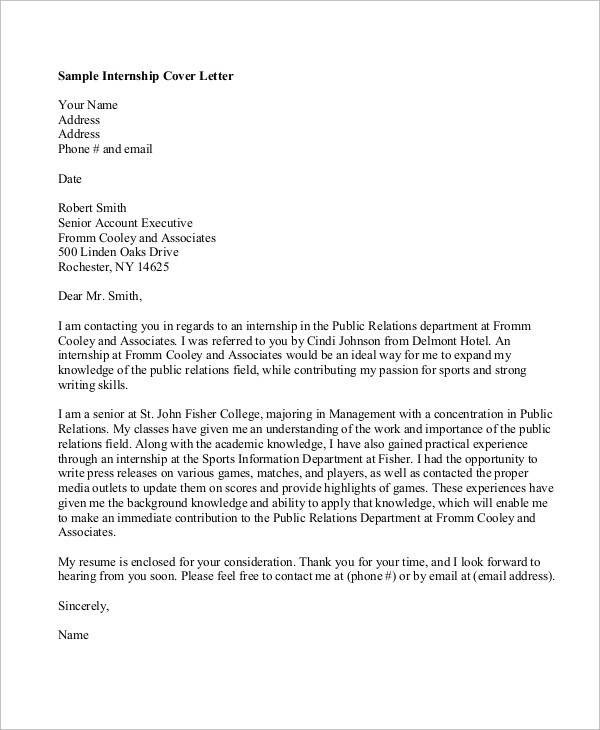 myinterfase.com
Job Application Letter for Spring Internship Analysis
careerservices.uic.edu
Job Application Letter for Email Marketing Internship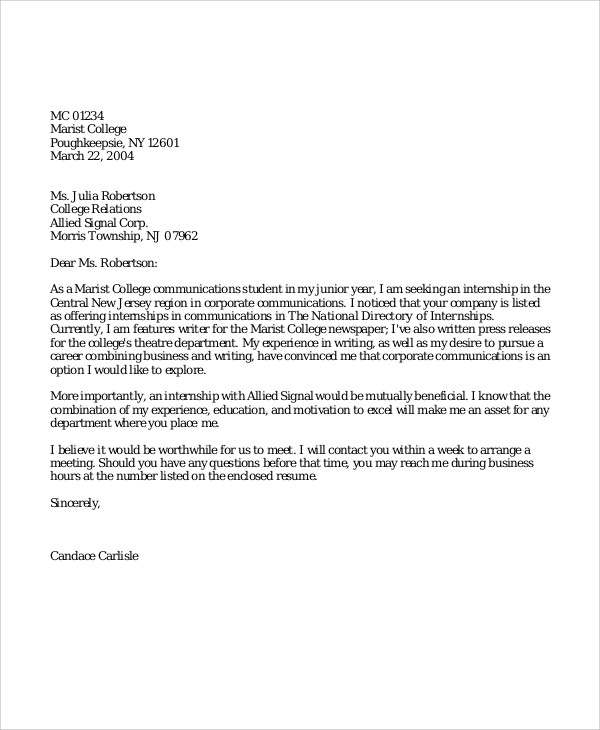 marist.edu
Job Application Cover Letter for Pharmacy Internship
monash.edu
Contents of Your Job Internship Application Letter
A job application letter for an internship will be very effective in terms of showcasing your qualifications during your application if it is comprehensive and well-written. A basic job application sample letter for an internship should have the following content:
The name of the student applying for an internship
The name of the company where the student wants to apply for an internship
The personal information of the student that is needed for application processes
The reason for the internship in word application
The qualifications and competencies of the aspiring intern
The date that the job application letter PDF for the internship was written
The target internship position of the student
The duration of time that the student is willing to render internship services
The relation of the internship to the field of study of the applicant
Job Application Letter for Internship without Experience
marquette.edu
Professional Job Application Request Letter for Internship
legacy.tft.ucla.edu
Job Application Letter for Mechanical Engineering Summer Internship
vpul.upenn.edu
Job Application Cover Letter for Hospital / Medical Internship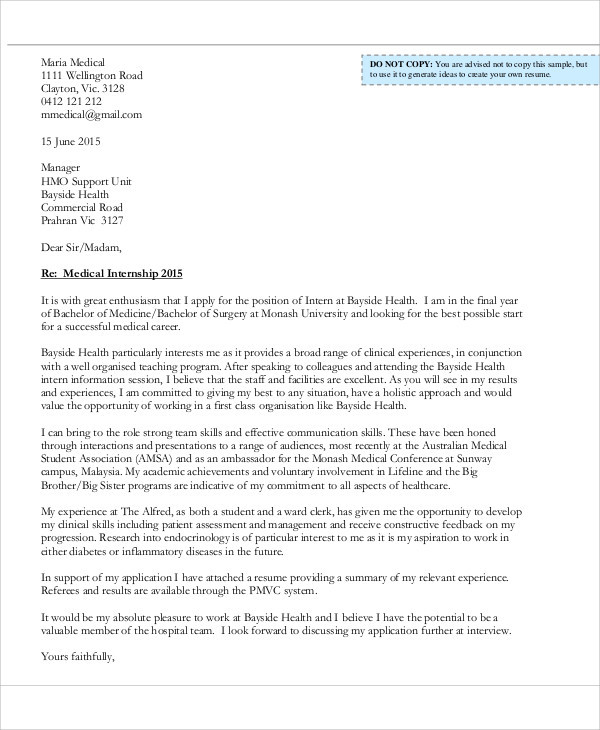 monash.edu
Job Application Cover Letter for Industrial Training Internship
seas.virginia.edu
Law Firm School Job Application Letter for Internship
hls.harvard.edu
Types of Job Application Letters for Internship
A few templates that you may use from our archives in creating your job application for an internship are as follows:
Job application letters for summer internships are used by students who would like to render their internship services during vacation or summertime. These kinds of internships are usually only a month or two long since it is only the time duration available during high school breaks.
Job application letters for spring internships are created by students to apply for an internship position during spring break. There are academic institutions that allow their students to work as interns during springtime so they can have lesser internship rendering hours during their actual internship sample program. It all depends on the school where the student is currently enrolled on how to implement this specific internship program where the job application printable letter that we can provide will be used.
Job application cover letters for pharmacy internships are used by pharmacy students who would like to have job experiences in the field of pharmaceutical services and/or operations.
Job application letters for engineering summer internships vary in terms of their content regarding the field of engineering that a candidate would like to immerse him or herself in. The qualifications and competencies that may be written in this kind of internship job application formal letter also vary depending on the engineering internship in PSD works that the student would like to have.